Four years since the last contest and practically two years in the making, the big day is finally upon us. Around the world people are anxiously wondering who will win, weary from the long build-up and preparations of a seemingly endless campaign. Yes, the Vendée Globe — the biggest single sailboat race on the planet — begins on Sunday in Les Sables d'Olonne, France.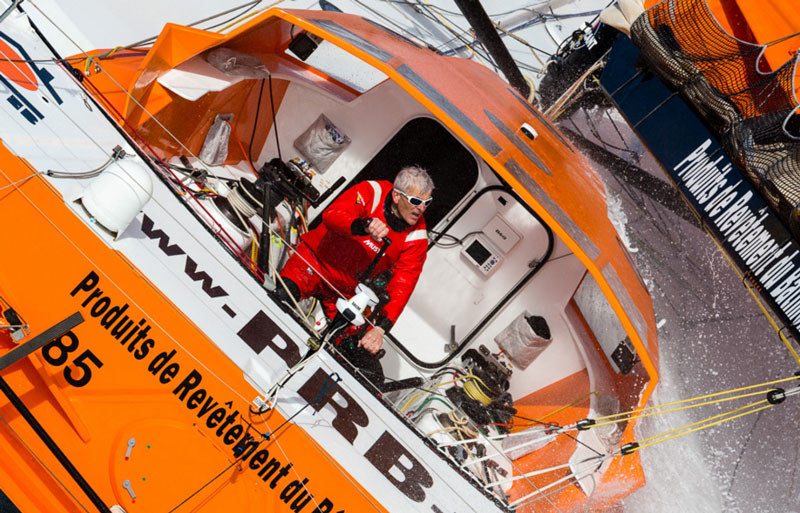 Twenty-nine skippers from a record 10 nations will depart France's west coast under sail and race some 26,000 miles around the world — solo, nonstop and without assistance — on 60-ft IMOCA monohulls before finishing back in Les Sables d'Olonne. If you're not fortunate enough to be one of the estimated two million visitors to stroll through the impressive race village or the 300,000 fans who will attend the start on Sunday afternoon, don't despair — the race organizers and international sailing media have got you covered.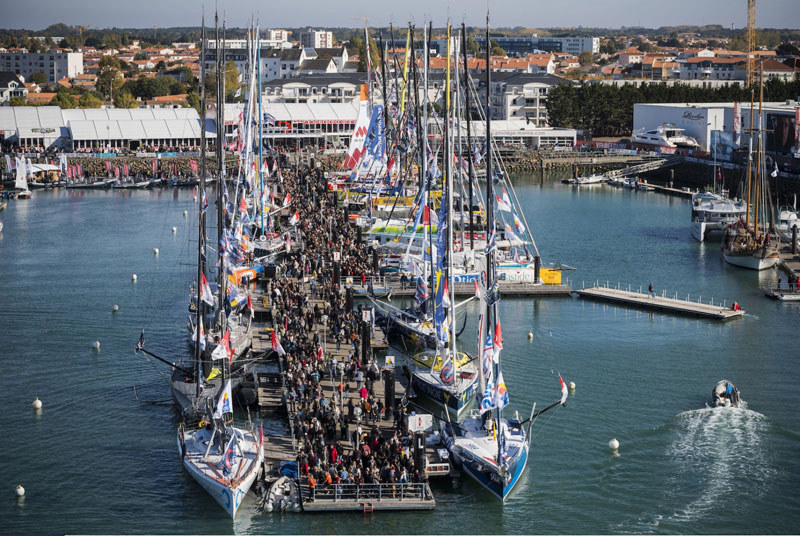 For starters, the official Vendée Globe website is an excellent resource, but for those on the go, the official Vendée Globe race app is a must. It's free for iOS and Android platforms. At the top right of the website's home page, one can find convenient links to follow the race via email newsletters, Facebook, Instagram, Twitter, Snapchat and more. The race tracker will be available on both the website and the app. You can also play the Virtual Regatta for free.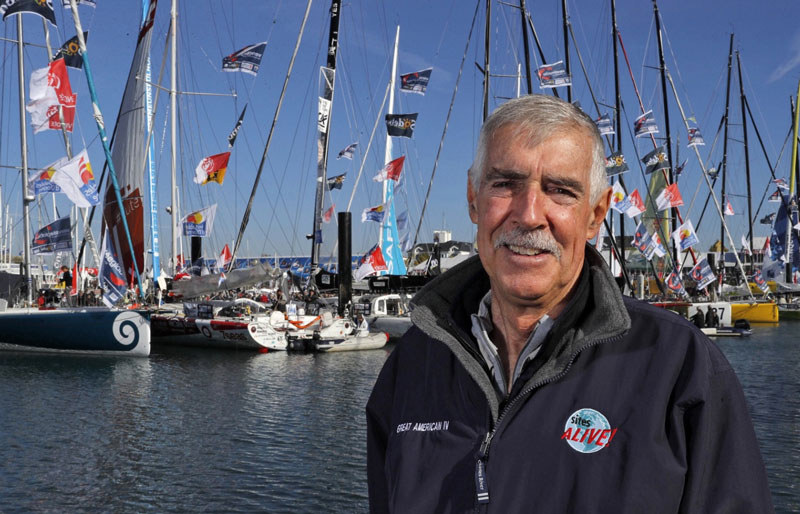 Live coverage of the race start begins about five hours before the starting signal with English language commentary from sailing legends including Britain's Dee Caffari. This coverage can be viewed via Facebook, DailyMotion's Vendée Globe TV channel and YouTube.The race starts at 1:02 p.m. local time on Sunday in France, which translates to 4:02 a.m. Sunday for our West Coast (PST) based readers. Don't forget to set your clocks back at 2 a.m. if you don't want to watch an extra hour of excellent pre-race coverage.
See our preview in this month's edition of Latitude 38, and follow 'Lectronic Latitude for periodic updates.
The forecast conditions for the race start are so excellent that two VPLP-designed maxi-trimarans are also scheduled to leave on Sunday for separate attempts at round-the-world records. To take advantage of the forecast 15- to 25-knot northerly winds, both Thomas Coville on the 111-ft Sodebo Ultim and Francis Joyon and crew on the 104-ft IDEC Sport will leave from Brest to make attempts at the solo round-the-world record and the Trophée Jules Verne fully crewed round-the-world record, respectively. With weather models that potentially show just one jibe to the equator, both teams are currently 'code orange' for departure. Follow IDEC Sport here and Sodebo here.
Receive emails when 'Lectronic Latitude is updated.
SUBSCRIBE