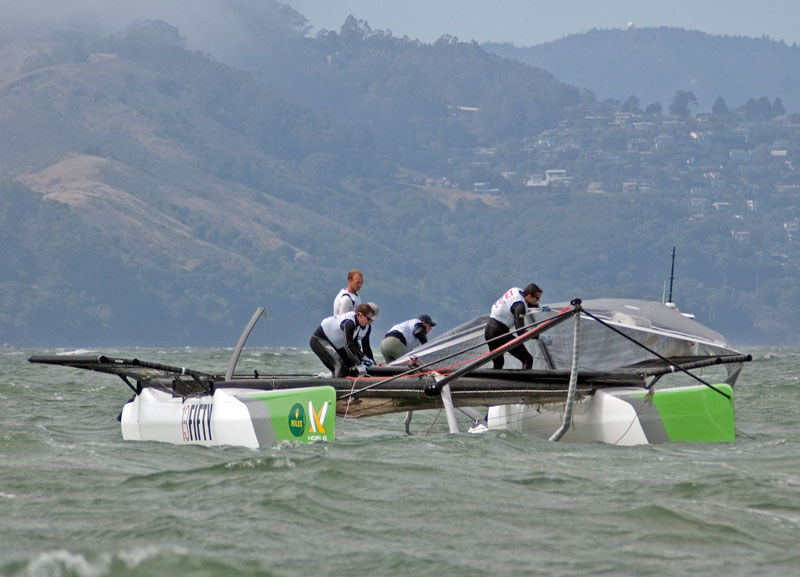 The biggest-ever Rolex Big Boat Series, with 127 entries, kicked off yesterday under a chilly fog that never quite cleared, at least on the Cityfront. The first race was relatively mellow, sailed on flat water in a dying flood, but the ebb chop and the wind kicked up for the second race. The crew of the Express 37 Stewball reported "super good racing" in breeze gusting to 27 knots, and they hit a top boat speed of 18.2.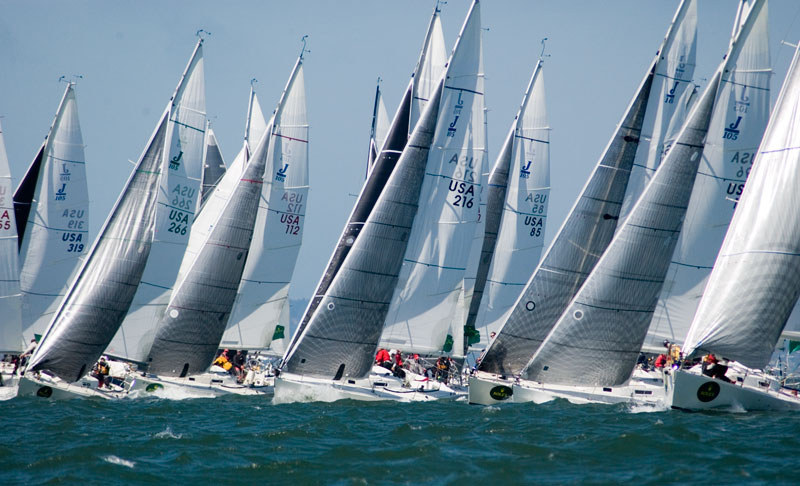 Most of the boats sailed two long races yesterday, with the second race finishing in front of host club St. Francis YC, but the 36 J/70s kept to the Berkeley Circle yesterday and got in three windward/leewards. Joel Ronning's Minnesota-based Catapult and Julian Fernandez Neckelmann's Mexican Flojito y Cooperando are leading the pack, with Catapult one point ahead. "Those two are going to be tough to beat," said Chris Snow, co-skipper of a local boat, the fifth-placed Cool Story, Bro. "Flojito is the reigning world champion. Catapult has John Kostecki as tactician, and they've been practicing a lot. It's all about the buildup to the Worlds next week." Kostecki, it may be remembered, is from the Bay Area and learned his craft in Richmond YC's junior program.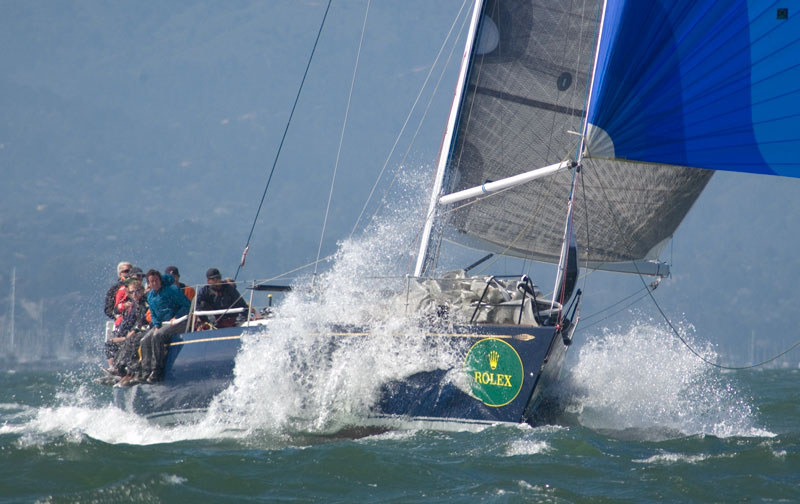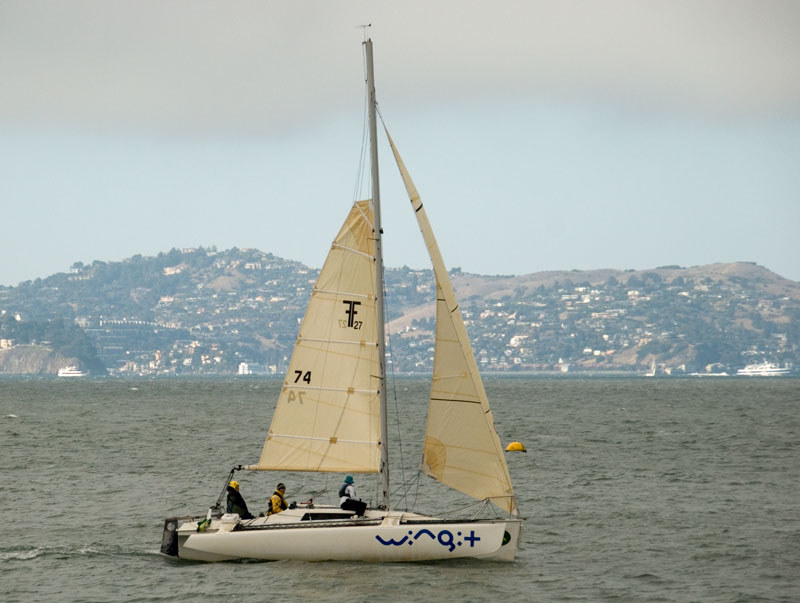 The conditions kept riggers and sailmakers busy all night. Among the fabric casualties were Bodacious+'s main and the C&C 30 Tiburon's spinnaker.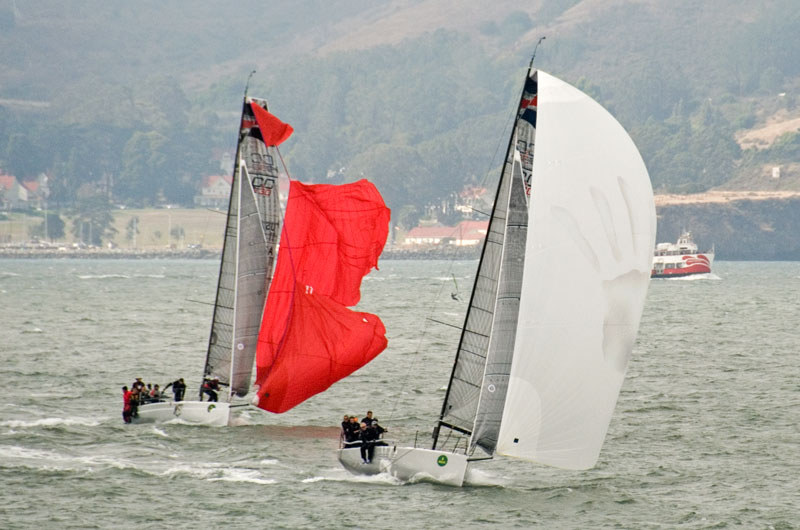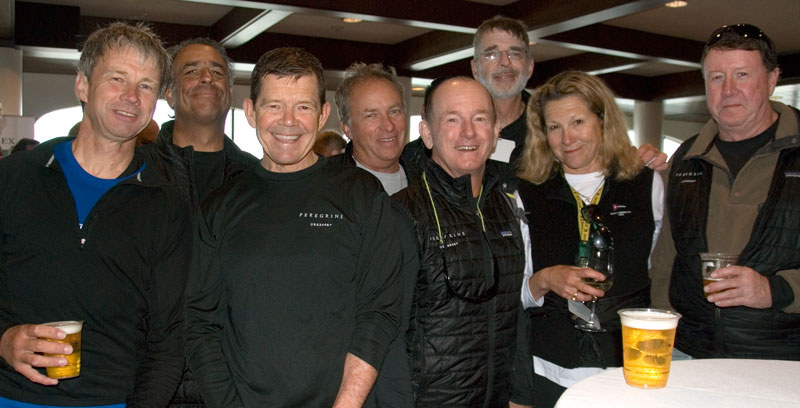 Thursday's racing was followed by the Rolex Party in the courtyard and Starting Line Room; today's racing will be followed by the (in)famous Mount Gay Rum Party outdoors on the patch of dirt that was a lawn in pre-drought years. Both parties offer sailors good opportunities to catch up with one another.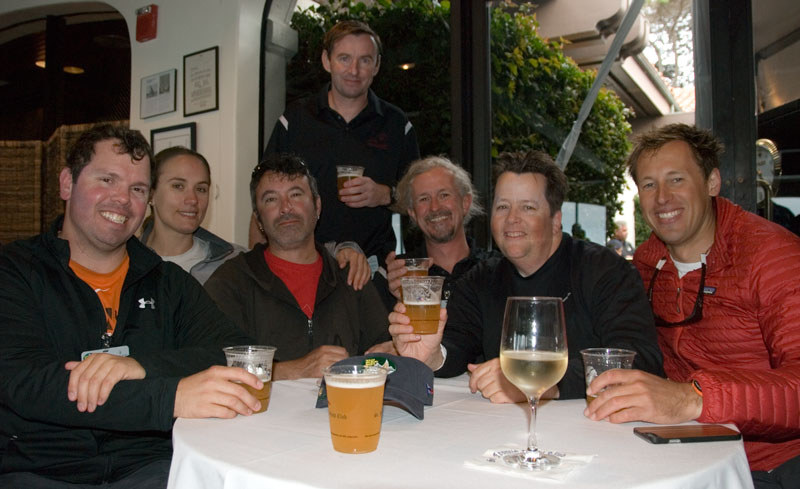 Racing continues through Sunday; check on results at www.rolexbigboatseries.com, and watch the racing live on the regatta's Facebook page, www.facebook.com/rolexbigboatseries.
Receive emails when 'Lectronic Latitude is updated.
SUBSCRIBE