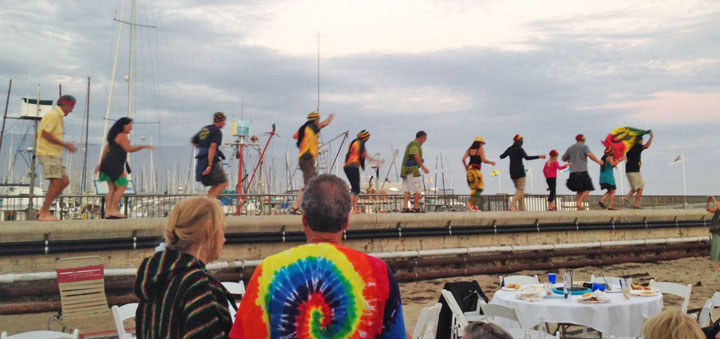 If you're interested in doing the fourth running of the SoCal Ta-Ta, the Southern California version of the Baja Ha-Ha, don't delay in signing up as space is limited and 60% of the spots have already been taken. The restriction is a function of limited berthing space at Santa Barbara and Channel Islands harbors.
To review, the Ta-Ta starts in Santa Barbara on Sunday, September 11 with a kick-off party on the beach at the Santa Barbara YC. Make sure you wear your rasta gear, because the theme of the party and the event is 'Reggae 'Pon da Ocean'.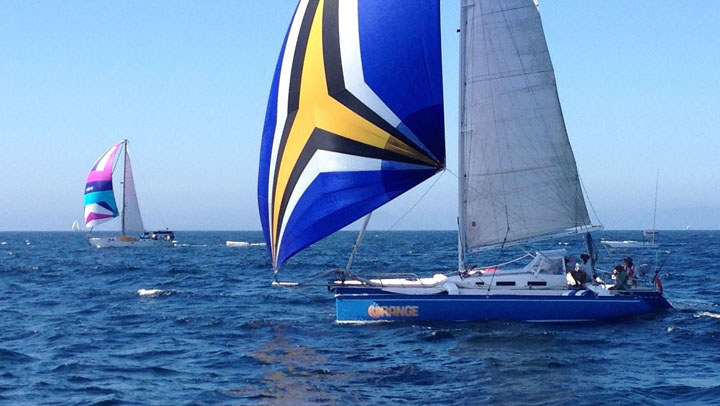 The fleet sails to 25-mile-distant Santa Cruz Island on Monday for an overnight. Tuesday can be spent hanging out with friends or exploring Santa Cruz Island, as we enjoy a second night there.
Wednesday is the 18-mile sail to Channel Islands Harbor, where for the last two years the great folks at Vintage Marina and Channel Islands Marina have provided a terrific site for the fleet BBQ — and free berthing for almost the entire fleet!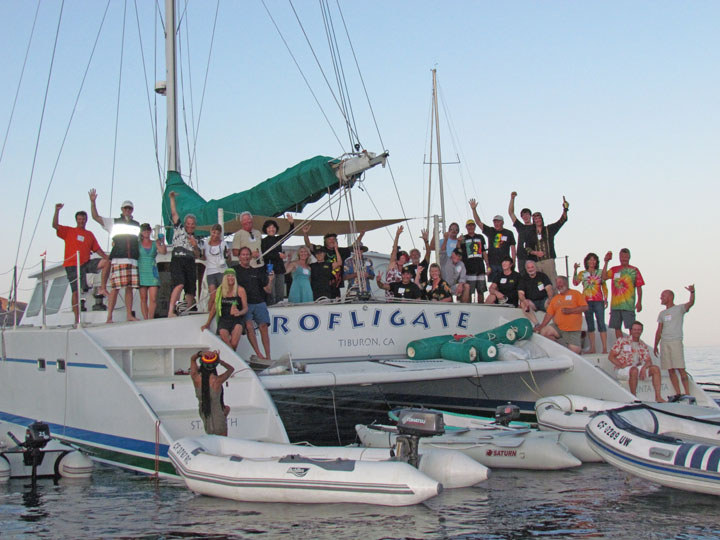 Thursday is the sail down the beach past County Line and around Pt. Dume to Paradise Cove.
Friday is the 33-mile reach to Two Harbors, Catalina. This is the longest leg of the Ta-Ta. While it is absolutely not a part of the Ta-Ta, rumor is that Kurt and Katie Braun of the Alameda-based Dashew 74 Interlude are threatening to host yet another Buffalo Milk sundowner party on their fabulous yacht.
Saturday is the final BBQ and Awards Party at Two Harbors.
While sailing is encouraged — and we've had generally great sailing conditions on most legs of previous Ta-Ta's — motoring is permitted. After all, this is a cruising rally. The entry fee is $270, and includes a free Reggae 'Pon da Ocean' hat for the captain, T-shirt for the Admiral, free dinners at the Santa Barbara YC for the captain and first mate, a free BBQ dinner for the captain and first mate at Channel Islands Marina, and a chance to have a lot of fun.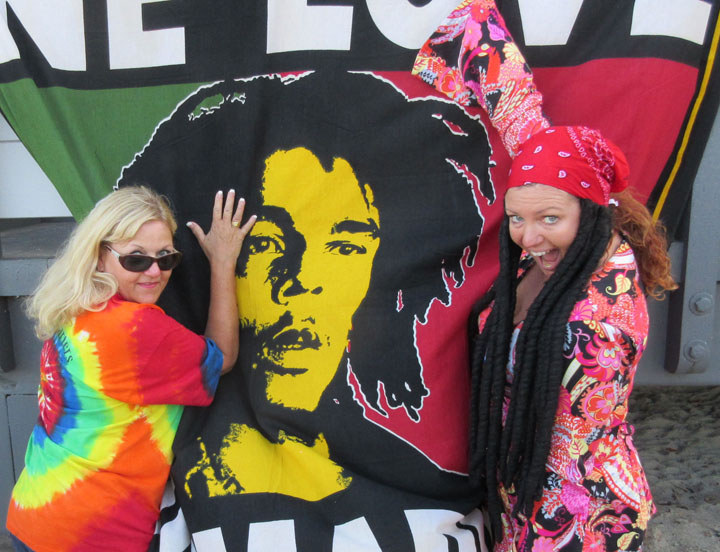 Profligate, Latitude 38's 63-ft catamaran, will again be the mothership, with the Wanderer and Dona de Mallorca in charge.
Other than Interlude and Profligate, the largest boat signed up to date is Rick Clemenson and Therese Kosterman's Beneteau 50 True Blue from Marina del Rey. The smallest is Far Reaching, Jim Hood's Balboa 27 from Reno. Repeat entries make the Wanderer the most proud, and there are a bunch of them this year. In fact, a number of boats and sailors will be doing their fourth of four Ta-Ta's.
For further entry information and to register, visit the official website.
Here's the complete fleet list, to date:
Aeolian / Sceptre 41 / Gerald & Margaret McNaboe / Long Beach
Andiamo / Catalina 30 / Katrien Wohlstattar / Santa Cruz
Avalon / Dufour GL 375 / Andrew Spisak & Jeff Hong / Long Beach
Beach Access / Lagoon 380 / Glenn Twitchell & Debbie Jahn / SoCal
Boomerang / Corsair 31UC / Charles & Elaine VanderBoom / Lake Havasu City, AZ
Daydreams / Pearson 385 / Joseph Day & Melinda Solis-Day / Nevada City
Desperado / Cheoy Lee Offshore 47 / Steve & Teri Reeder / Ventura
Destiny / Catalina 42 / John & Gilly Foy / San Pedro
Di's Dream / Catalina 470 / Roger & Diana Frizzelle / San Francisco
Doggone / Searunner 40 / Greig & Leslie Olson / Sausalito
Dulcebella / Embroden 37 / Carl & Sheila Eberly / Long Beach
Far Reaching / Balboa 27 / Jim Hood / Reno
Grey Goose / Beneteau Oceanis 390 / Craig Walker & Rose Huerta-Walker / Marina Del Rey
Gypsy Soul / Roberts Offshore 44 / Danny & Marilyn Webb / Grass Valley
Heidi Anne / Islander 36 / Carlos Cadiente / Alameda
Insula / Island Packet 460 / Troy Stone / Saugatuck, MI
Interlude / Deerfoot 74 PH / Kurt & Katie Braun / Georgetown, SC
Jacquot-Bateau / Irwin 38 / Jacques Lorch / Long Beach
Jazzy / Catalina 36 MkII / Roy Johnston / San Francisco
Juliet / Mason 44 / Charles & LeeAnne Clark / Channel Islands
La Cuna / Hunter Passage 42 / PJ Landresse / San Pedro
Lucky Star / Catalina 38 / Norb & Kim Szczurek / Tiburon
Mind Magic / Newport 41 / Dennis & Pamela Young / Seal Beach
Moonlight Lady / Catalina 355 / Owen Provence / Long Beach
RoadTrip / C&C 40 / John West / Emeryville
Running Free / Ericson 38-200 / Don and Christine Taugher / Alamitos Bay
Sabbatical / Valiant 40 / Phil Kumpis / Hermosa Beach
Santana / Catana 411 / Scott Stephens / Channel Islands
Shadowfax / Jeanneau 43 / Steve George / Alamitos Bay
St Somewhere / Beneteau 440 / Pat McCormick / Alamitos Bay
Tempest / Jeanneau 46 Steve & Lauri Moffett Alamitos Bay
True Blue / Beneteau 50 / Rick Clemenson & Therese Kosterman / Marina Del Rey
Receive emails when 'Lectronic Latitude is updated.
SUBSCRIBE