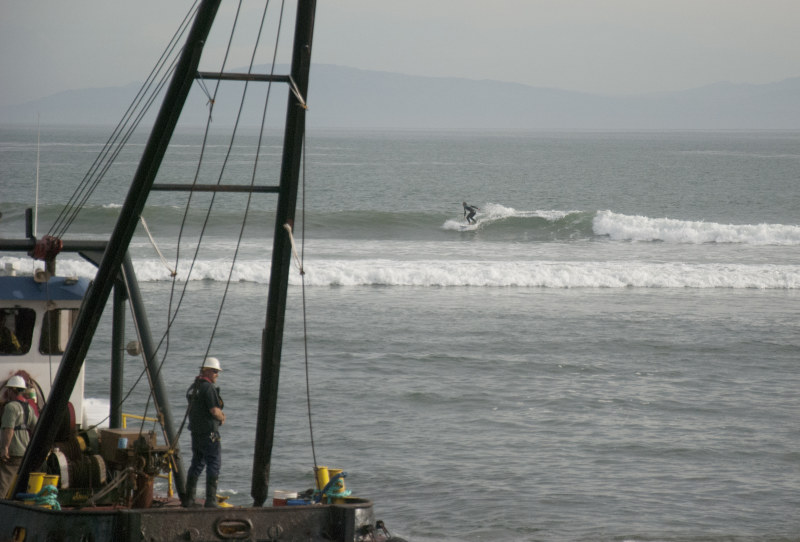 On Friday, the US Coast Guard mandated that Santa Cruz Yacht Harbor is now closed to all vessel traffic due to shoaling at the harbor mouth. Despite the efforts of dredgers, which have been operating on and off all winter, abnormally high surf in recent weeks — at least partially attributable to El Niño — has made harbor transits dangerous enough that the Coast Guard established a "temporary emergency safety zone," officially sealing off the harbor for the first time since the 2001 tsunami.
The closure leaves commercial fishermen stranded, with the commercial crab season opening this weekend and salmon season beginning in less than three weeks. Of course, it also eliminates all possibility of whale-watching expeditions, sailing lessons, Santa Cruz YC racing, and other forms of recreational boating, even for those willing to risk crossing the harbor mouth bar at high tide, as fines for violating the CG's order could be as much as $40,000.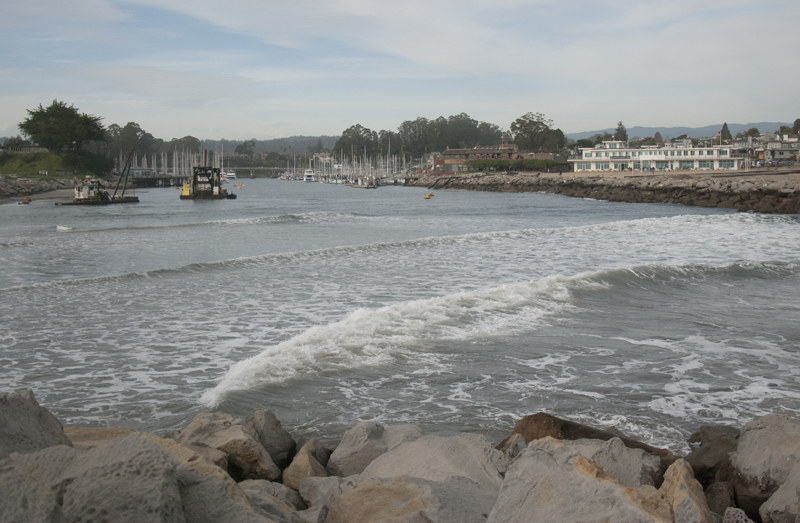 According to a Santa Cruz Port District statement, the channel entrance has been "extremely dangerous" since December 11. The inability of the existing dredging equipment to keep the channel clear has reportedly caused much grousing among harbor tenants, which will undoubtedly continue depite the fact that the Port District has announced via public notices that a new dredge will arrive sometime in May. Meanwhile a Coast Guard source says that agency's request for additional equipment to be sent by the Army Corps of Engineers has yet to be fulfilled. The entrance ban is set to expire May 1, but some sources are hopeful that the work can be done before then.
Even more troubling than the shutdown of the channel for public and commercial use is the statement by the Port District that, "the harbor's fuel pier is at risk of severe damage, as it sits on the shoal, and [has] the potential for breakage of pipelines and a significant spill of unleaded and diesel fuel into harbor waters." And, of course, into the pristine Monterey Bay Marine Sanctuary.
Although there is an active Coast Guard Auxiliary in place at Santa Cruz, no rescue boats are kept in the water during the winter months, and the nearest cutter is stationed at Monterey, 23 miles away — factors that may well have influenced the closure decision.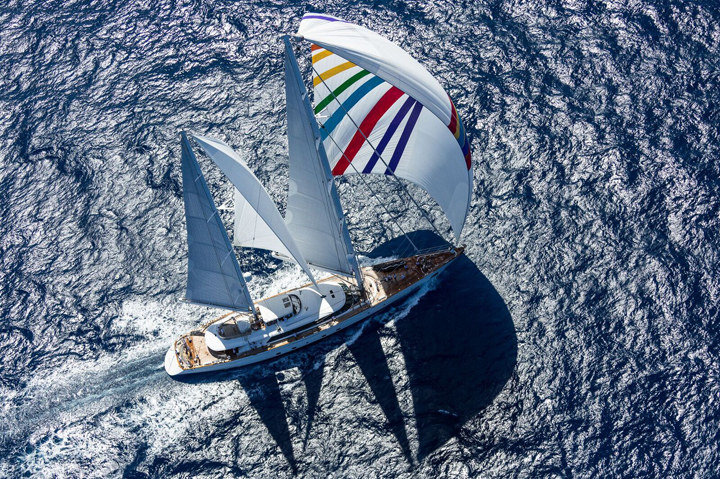 Thirty-six megayachts and three J Class yachts showed up for St. Barths Bucket last weekend and were treated to near-perfect sailing conditions. Winds of 11-18 knots over the three races meant good speed and relatively little damage to the boats or crews — and once again a big-boat sailing spectacle not seen anywhere else in the world.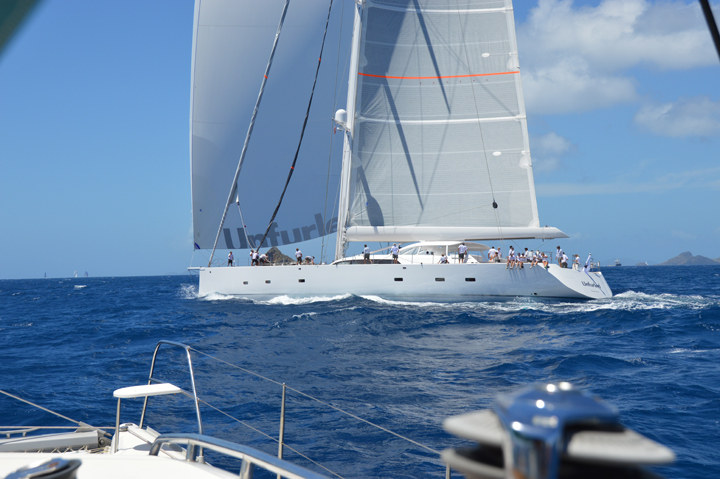 The one thing the boats had in common was that they were huge and in spectacular condition. How sailmakers can make gigantic sails so perfect on such large yachts is beyond our comprehension. We were told that some of the sails weigh more than two tons!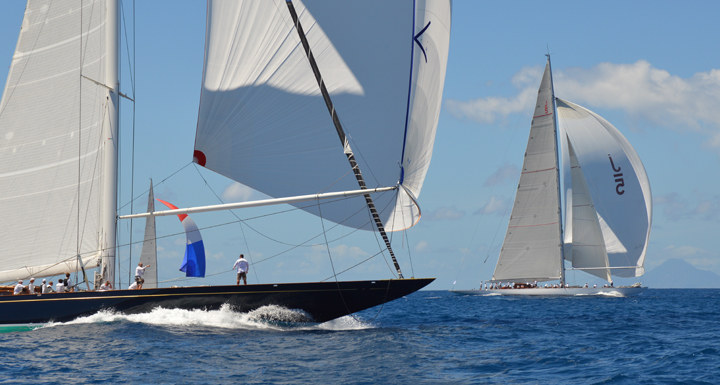 The racing was mostly close, as often it was only a matter of seconds that separated winners, and four of the six division finishes went to tie-breakers or were razor-thin victories.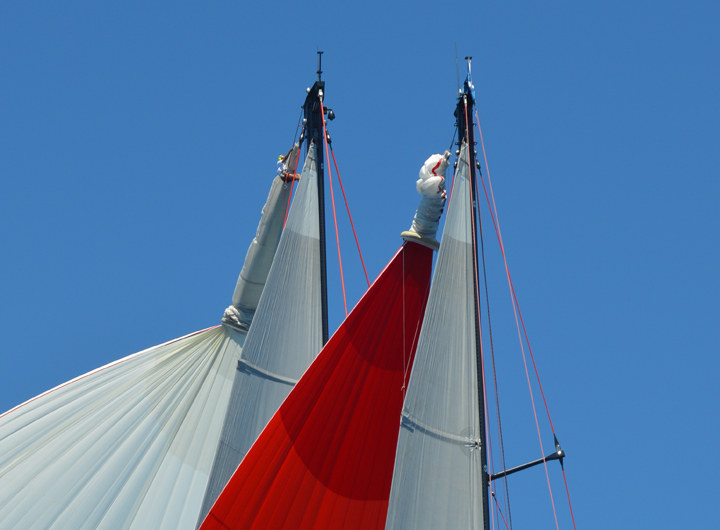 A number of San Francisco Bay sailors participated. For the second year Paul Cayard was the tactician on the Perini Navi Rosehearty, which took two of three firsts and class honors in Les Grandes Dames des Mers. Ken Keefe was aboard the Swan 90 Freya, which had three bullets to walk away with Les Mademoiselles des Mers. Rodney Daniel of Oakland crewed aboard the 146-ft Visione. There may have been other Bay sailors, but with 1,500 sailors having flown in for the event, we didn't get to see them all.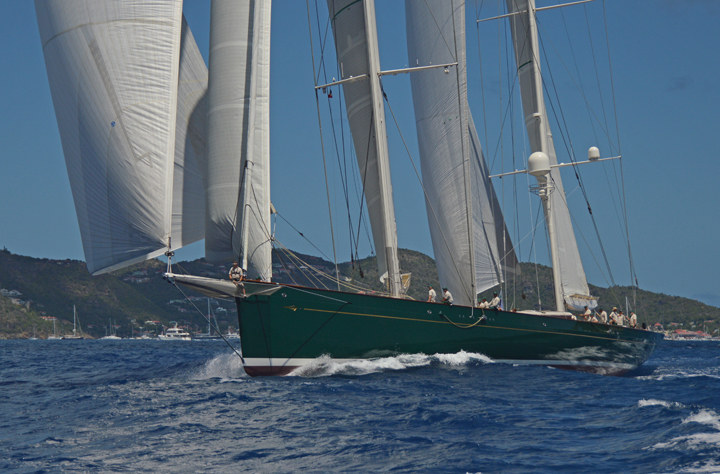 If you enjoy megayacht sailing, you need to put the Bucket on your bucket list.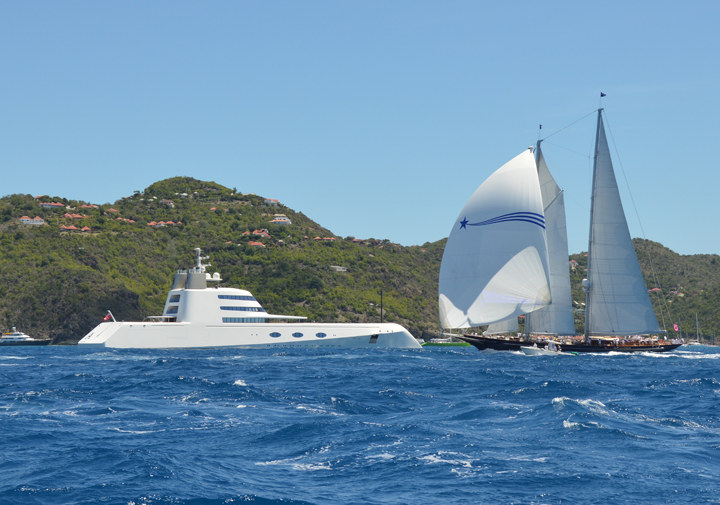 This Saturday, the Doublehanded Farallones Race will kick off the local 2016 ocean racing season. The Bay Area Multihull Association organizes the race, but it's open to monohulls as well as multihulls. As of this morning, 52 boats were signed up. BAMA is extending the early registration discount ($10 off) until midnight on Tuesday. "Regular online registration ends Wednesday at midnight," writes regatta chair Bob Naber. "Late online (+$10) registration ends Thursday at midnight. Hard copy registration deadline is the skippers' meeting at Oakland YC on Wednesday evening." If you're so old-school that you were planning to mail in a hard-copy registration form, you'd better have already done so, as those had to be postmarked by March 20.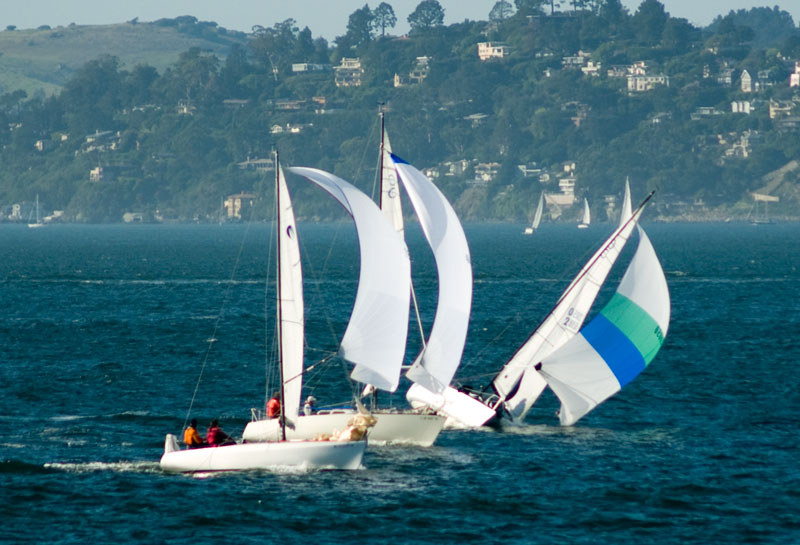 The skippers' meeting will feature guest speakers from the US Coast Guard Waterways, VTS and Command Center and a DSC demo workshop, so take your DSC-VHF handheld. See www.sfbama.org for details.
On the opposite end of the scale on Saturday morning will be the Bullship Race from Sausalito to San Francisco for adult El Toro sailors. It's not too late to sign up. "Enter even if you do not have a Cowship yet," advises the Bullsheet, the fleet's newsletter. "Work on that later and the committee may be able to assign you one." Cowships are bigger sailboats or powerboats that escort the fleet across the Gate. In 2009, two-thirds of the fleet tried to stampede out to sea on a rip current and had to be towed back to safety. This year's race will be sailed on a dying ebb. See www.eltoroyra.org for more.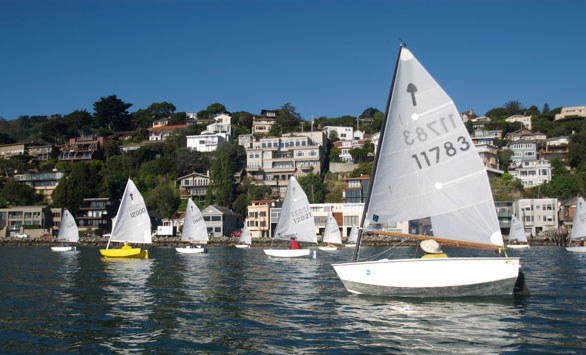 The herd will start off the Horizons/Trident/Ondine's Restaurant at 9 a.m.; it's fun to watch from shore.
After Sausalito YC helps send the El Toros off on their adventure, the club will run a regatta of its own. The Jaws Race is a 10-mile pursuit race that starts in front of the club, tours the Bay, then finishes back at the club. Spinnaker and non-spinnaker divisions are offered. Entry is free for SYC members and is $30 for non­-members. Entries must be received at the club or online by Thursday, March 24, at 2 p.m.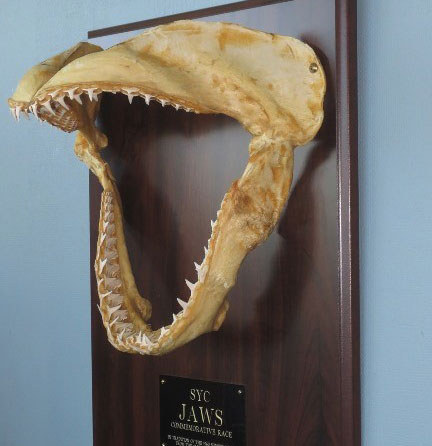 The eponymous perpetual trophy was donated by SYC life member Charles 'Bud' Livingstone, who got the shark jaws from his family's summer resort in New Hampshire, where they were on display from 1930 until 1983. After the race, SYC will host snacks and beer at the club and hand out awards. See www.sausalitoyachtclub.org.
Receive emails when 'Lectronic Latitude is updated.
SUBSCRIBE