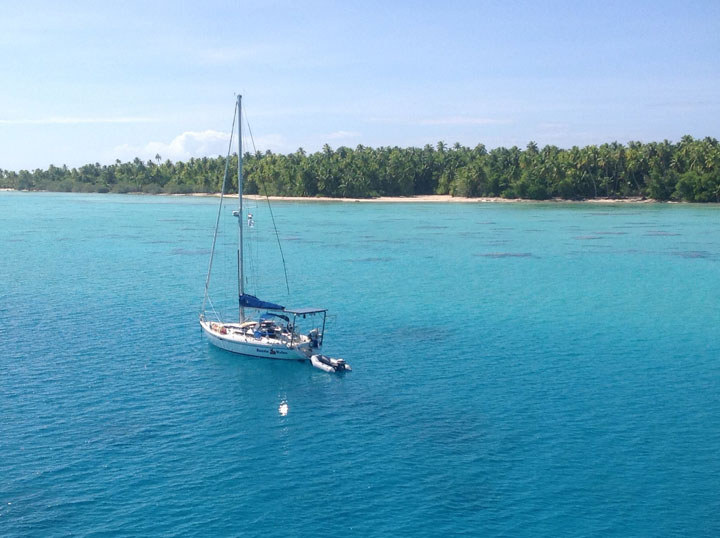 Dave Hayes and Rose Alderson of Gabriola Island, British Columbia, spent seven years planning and working to finance their cruising dream(s). They began their adventure of sailing across the Pacific to Australia with Aussie Rules, a humble Catalina 34, a boat designed to cross the Catalina Channel more than to cross oceans. A lot of people thought they were crazy — one guy even told them that to their face. But they sailed down the West Coast in the fall of 2014 and entered the Baja Ha-Ha. After cruising the winter in Mexico, they set off on the Pacific Puddle Jump to French Polynesia — and kept going all the way to Australia.
On November 10, 15 months after departing Canada and nine months after departing Puerto Vallarta, they pulled into Bundaberg.
"Dave and I had been concerned that our 34-footer was too small," remembers Rose. "But as we learned over the course of the trip to Australia, about 80% of the time we were fine with the boat's size. After all, Catalina makes roomy boats. We entertained often, having four, six and even 10 people over for sundowners and even full-blown dinners. Aussie Rules' cockpit is huge, bigger than the ones on some much larger boats. Other than perhaps three days of nasty weather, we were perfectly confident in our boat's abilities. As it turned out, we often reached destinations faster than friends on buddy boats because our boat was lighter, and because we're racers at heart who like to tweak the sails."
As soon as the couple got to Australia, they put the boat up for sale — and found that Catalinas enjoy a good reputation in Oz. Having bought Aussie Rules as a fixer-upper, they were able to offer her at an attractive price, so she sold quickly. If you think that's the end of Dave and Rose's cruising, you'd be mistaken. Shortly after selling Aussie Rules, they purchased — sight unseen — Ohana, a neglected 40-ft 2000 Catalina in St. Martin in the Eastern Caribbean. They arrived in St. Martin yesterday after a long, long, long trip from Australia. The couple are hoping that Dave can get the boat in working order in a couple of weeks so they can start visiting islands while continuing to bring the boat back. Indeed, we're hoping to meet up with them in St. Barth about a month from now.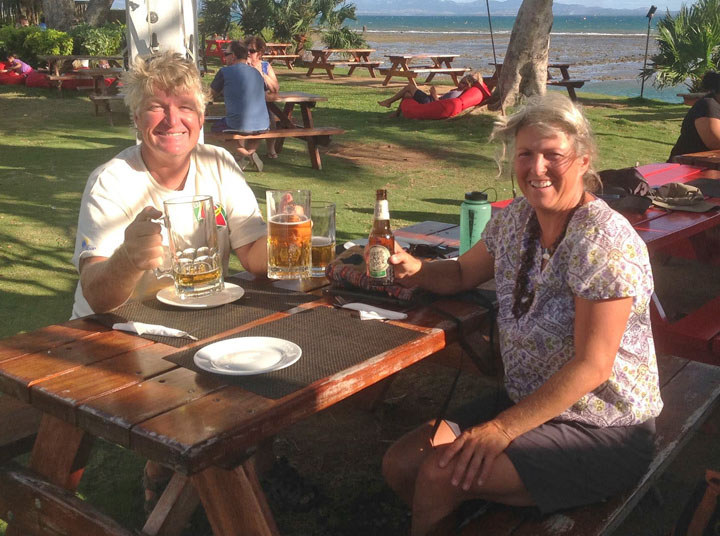 Dave and Rose's only complaint about their trip across the Pacific was that they had to move so quickly. "The next time we come through the South Pacific, we will aim for a five- to seven-year trip. We hope to start that in about five years' time."
Receive emails when 'Lectronic Latitude is updated.
SUBSCRIBE