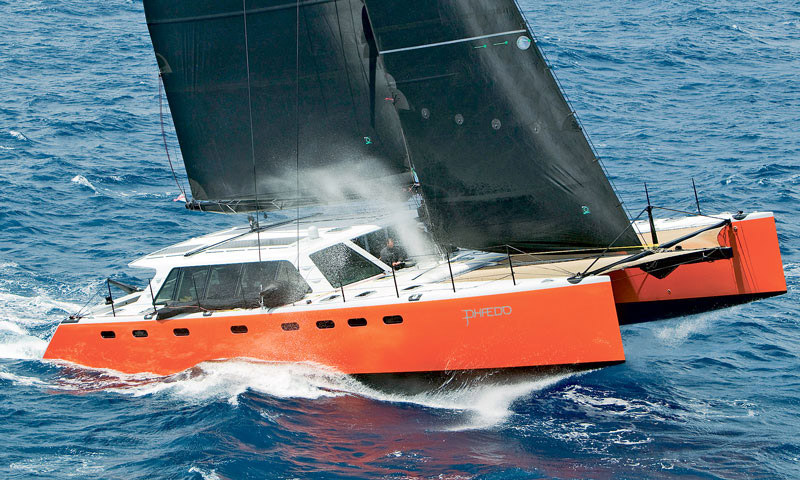 In recent years, ultra-fast, ultra-sleek Gunboat catamarans have been among the hottest properties in the sailing world. But a series of setbacks during the past two years resulted in the North Carolina-based company's filing for Chapter 11 bankruptcy protection today.
According to Gunboat founder and CEO Peter Johnstone, the high-profile company has been "quietly struggling" for the past two years, despite its boats receiving an avalanche of high praise from sailors and the sailing press. Johnstone lists the following issues as contributing to the firm's downfall:
"The Chinese built Gunboat 60 series cost Gunboat a fortune to sort out. The Chinese builder has fought its contractual obligations to manage, support, pay and reimburse for the completion, rework and warranty costs. Gunboat felt an obligation to its customers and spent millions out of pocket, which proved to be a huge strain on our resources, focus and productivity.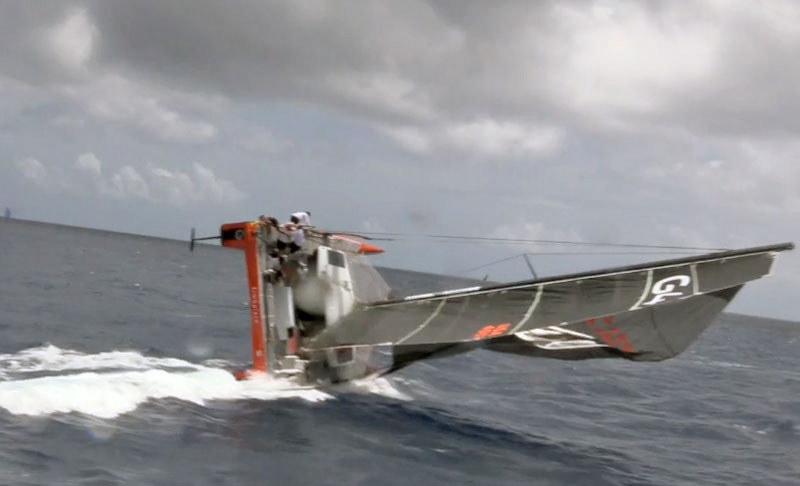 "The G4 capsize in April, and the recent photo boat collision on a magazine boat test in Annapolis have thwarted sales of this series to date. The investment was made. The return is in the future.
"The abandonment of Rainmaker by her owner and crew certainly was not helpful to a new series. The Gunboat 55 is a great boat, and it will take time for that word to get out.
"The ramp-up of production in North Carolina took longer and cost more."
The domino effect of so many problems during such a short period, Johnstone explains, forced him to seek Chapter 11 protection. But he is hopeful that the company's current financial hurdles can be overcome: "The operations have shown a nice turn-around in the past few months. Boats are being built, and we are meeting our plan for operating the business and recovering through the Chapter 11 process…
"While the past two years have been the most stressful and difficult period of my life and business career, this period has also been one of enormous assessment and growth personally and professionally. I have learned far more from the failures than the accolades." We wish Johnstone and his team the best of luck.
Receive emails when 'Lectronic Latitude is updated.
SUBSCRIBE