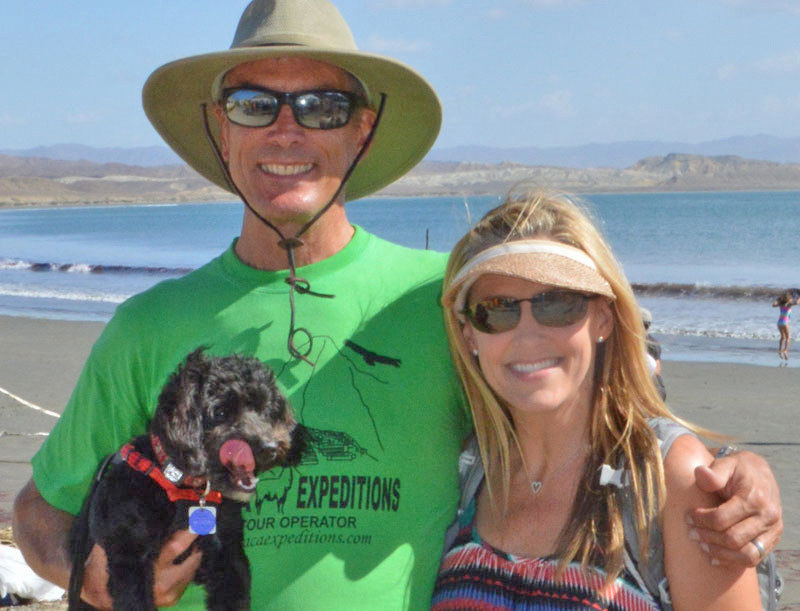 Jonathan and Rebecca Mote of the Corona del Mar-based Jeanneau 42DS Serendipity probably don't have many questions about how to sail. After all, they doublehanded their Jeanneau 43 without any motoring in all three legs of the just-completed 22nd Baja Ha-Ha. They were only one of the five crews in a fleet of 115 boats to 'Soul Sail' the entire way. And if memory serves us, they did it without the use of their autopilot.
Nor did they give in to temptation and motor when the wind got light. At one point the wind was so light for so long that their dog fetched the key to the engine, brought it to them, and gave them that soulful 'can't-we-start-the-engine' look. Stalwarts, they didn't give in.
While Jonathan and Rebecca didn't have any questions about sailing, they did have a question for the Wanderer about inflatables and outboards. Specifically, how big an outboard they would need to get their 8-ft inflatable to plane, and with a load of groceries.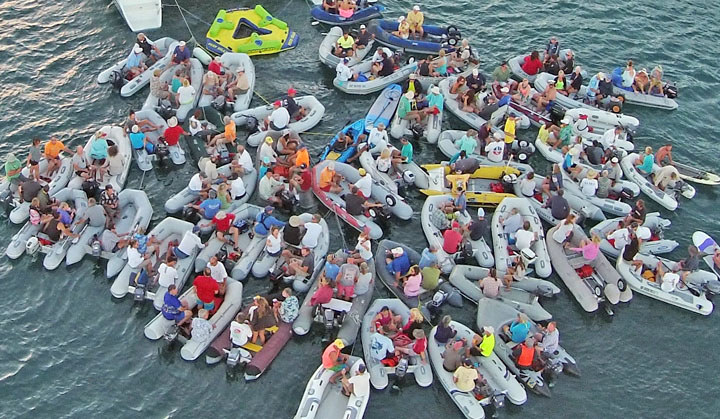 This is a great question that there isn't a simple answer to because there are so many variables — such as whether the inflatable has a hard or soft bottom, how clean the bottom is, how heavy the people are, how much the groceries weigh, etc. In addition, engine manufacturers can fool you with horsepower ratings. For example, some 15-hp outboards are true 15-horse outboards, while we're told the very popular Yamaha 15 is actually a 9.9-hp with souped-up carburation.
So rather than theorize, we'd asking you for some real-world examples of what's been working or not working for you. For example, we have a hard-bottom 11-ft 6-in AB inflatable on Profligate powered by a 15-hp, two-stroke Yamaha. As long as the bottom is pretty clean and we're not carrying too much other stuff, we can plane with four light people or one heavy and two lights. What about you? Jonathan and Rebecca would like to know so they can replace their inadequate 2-hp with something appropriate.
Receive emails when 'Lectronic Latitude is updated.
SUBSCRIBE