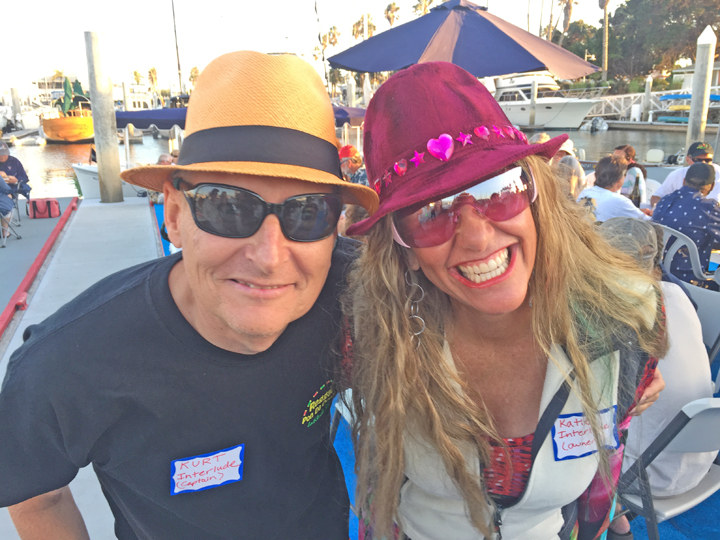 This hasn't been the most typical SoCal Ta-Ta, which is the cruisers' rally from Santa Barbara to Catalina with stops at Santa Cruz Island, Channel Islands Harbor and Paradise Cove. What wind there was for the 45 boats during the Santa Barbara-to-Santa Cruz Island leg came out of the east rather than the west. That was almost as weird as the fact that it rained both nights at drought-stricken Santa Cruz Island. The fleet was visited by a Coast Guard helicopter and small boat after dark one night after a member of the fleet "accidentally" set off a flare. That made things interesting.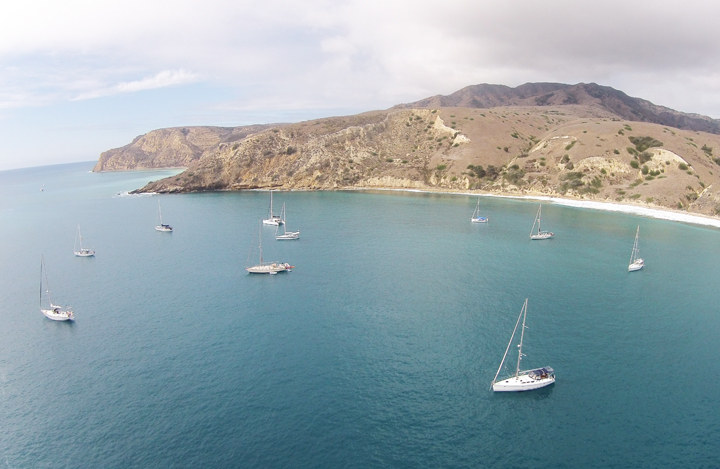 Then there was a streak of normality. The sail from Santa Cruz Island to Channel Islands Harbor was a lovely close reach that turned into a pleasant spinnaker run. The welcome mat was laid out at Channel Islands Marina by Dan and Michele of Vintage Marina Partners and their friends. Their hospitality was off the graph, as always. Where else does a fleet get free berths? And have such wonderful party hosts?
Then there was the middle-of-the-night tsunami from Chile. While the Tsunami Center advised everyone to take their boats out of marinas from San Onofre to north of Santa Barbara, none of the Ta-Ta skippers did. Fortunately, no boats were the worse for not going to sea.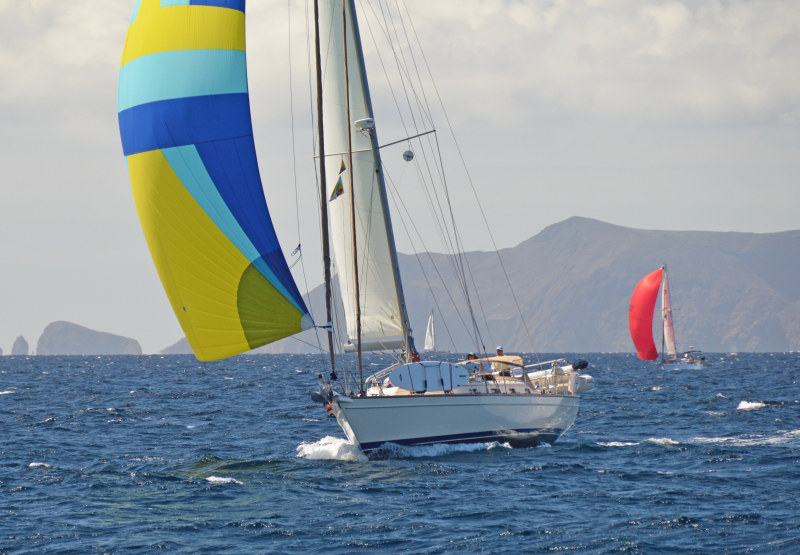 Yesterday's sail from Channel Islands to Paradise Cove was back on the abnormal side, with the wind along one of the windiest parts of the Southern California coast rarely if ever getting over 10 knots. Most boats nonetheless sailed the entire way, enjoying flat seas, blue skies and brilliant sunshine. And for once, there were no torn chutes.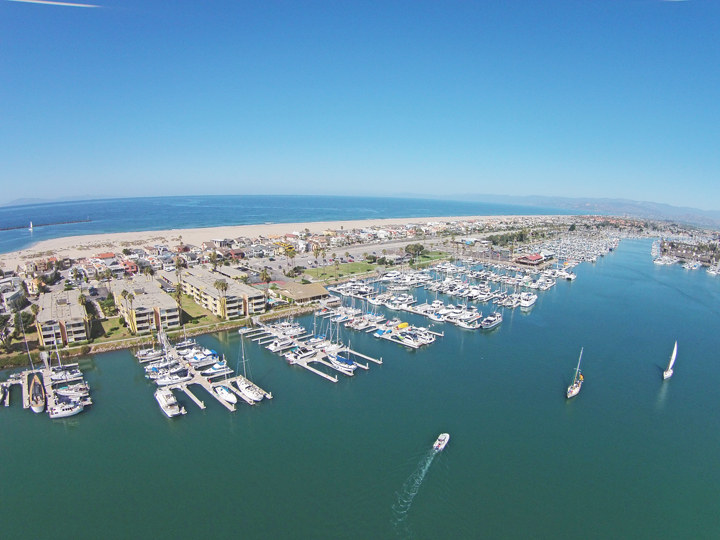 Fog? It looks as if it will be another fog-free Ta-Ta, as there wasn't a trace of the nasty stuff this morning before the start of the 33-mile leg to Two Harbors, Catalina. The wind isn't expected to get to much over 10 knots, so fortunately it's usually a close reach, which will hopefully allow at least some of the boats to sail most if not all of the way. Nobody will want to get there late, however, as circumnavigators Kurt and Katie Braun are inviting the entire 120 participants aboard their Deerfoot 74 Interlude for Buffalo Milk.
The Ta-Ta wraps up on Saturday evening with a potluck/awards party on the beach at Two Harbors.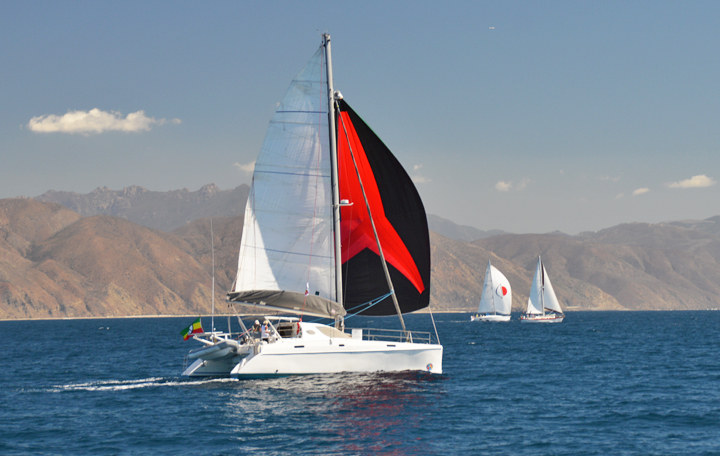 As always, the best part of any sailing event is the people you meet. And what a great Ta-Ta group! Last night we met Adam and Jessica Heinicke of the San Diego-based Catalina Morgan 440 Volare, We were impressed to learn that he's a Blackhawk pilot with two tours of Iraq to his credit. We were even more impressed when his wife Jessie, a vivacious and lovely blonde who could work in front of the cameras in Hollywood, allowed that while she's now an ER nurse, she also did two tours in Iraq — as a Blackhawk helicopter pilot!
Receive emails when 'Lectronic Latitude is updated.
SUBSCRIBE