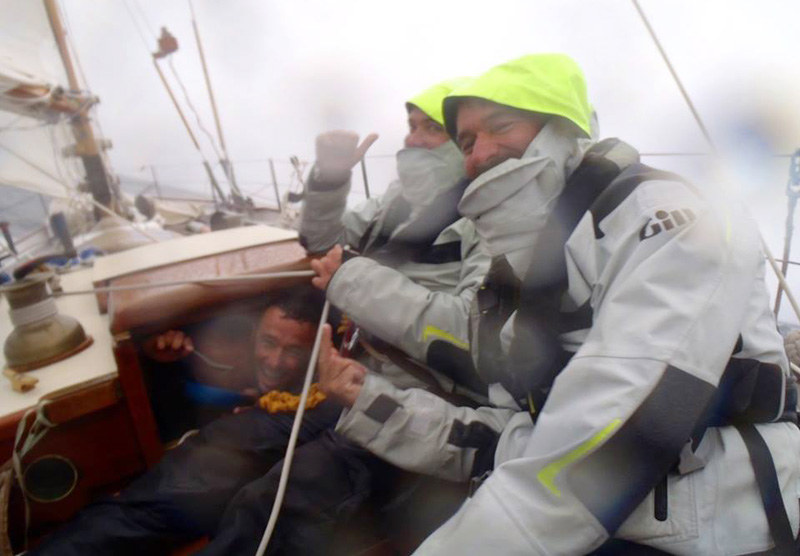 Although you can't see real-time footage of the Transatlantic Race, you need only to take quick look at the Yellowbrick Tracking site to sense the excitement and drama on the 2,800-mile race course from Newport, RI, to Lizard Point in Cornwall.
For armchair spectators like us, one of the most thrilling aspects of this year's race is that there seems to be 'something for everyone'. Among the final starters are several cutting-edge speed machines — the MOD70 Phaedo3, the VPLP 100 maxi Comanche, the Juan K 88 Rambler 88 and the Nigel Irens 63 tri Paradox — which are currently sprinting east in hot pursuit of the leaders, which started several days before them. At the same time that Phaedo3 covered 307 miles in her first 18 hours on the course (averaging 18-20 knots in an 11-12 knot westerly), the 100-year-old Nat Herreshoff schooner Mariette of 1915 is still leading the fleet. For West Coast sailors, of course, the favorite among her division competitors is the renowned 1929 S&S yawl Dorade, now based in the Bay Area (currently in second place among the classics).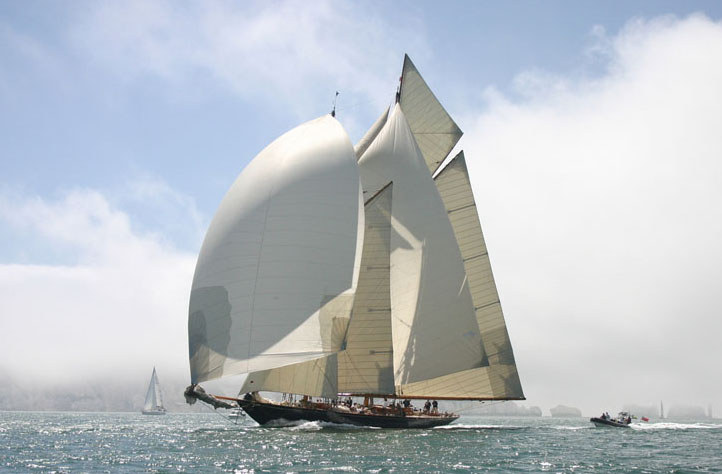 As reported earlier, owners Matt Brooks and Pam Levy are doing the Transatlantic as part of their Return to Blue Water campaign, in which they are re-racing some of the major contests that made this 86-year old beauty a household word in 1930s America. After she won the Transatlantic in 1931 by a wide margin — thus upsetting the prevailing dominance of schooners in offshore racing — the boat and skipper/builder Olin Stephens were given a ticker-tape parade in downtown New York! Really, for a yacht race.
Those were the days of seat-of-the-pants sailing, however, when instincts and gutsy gambles were the norm, contrasted by the high-tech routing strategies employed today. This year, for instance, imaginary "ice gates" have been placed along the course south of the Grand Banks to keep competitors out of potential trouble. Most of the fleet has now passed them, though, and the current quandary for navigators, such as Palo Alto's Stan Honey aboard Comanche, is how to deal with the buzz-killing high pressure ridge to the east that threatens to turn the race course into a parking lot within 24 hours. In any case, the first boats are expected to reach England sometime next weekend. For much more on the race and its competitors, see the website.
Receive emails when 'Lectronic Latitude is updated.
SUBSCRIBE