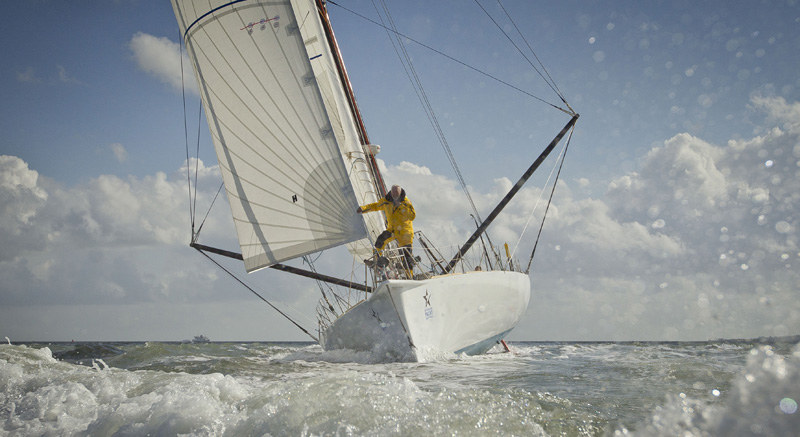 If you're into tracking offshore races from the comfort of your armchair, the Transatlantic Race — from Newport, RI, to Great Britain's Lizard rock — should be high on your priority list. As reported here earlier, the first of three groups started Sunday, with Matt Brooks and Pam Levy's Bay Area-based S&S yawl Dorade garnering much of the attention of spectators and journalists, as the immaculately refurbished 52-footer is attempting to repeat her dramatic 1931 elapsed-time fleet victory — when she beat many larger boats by a margin of two days.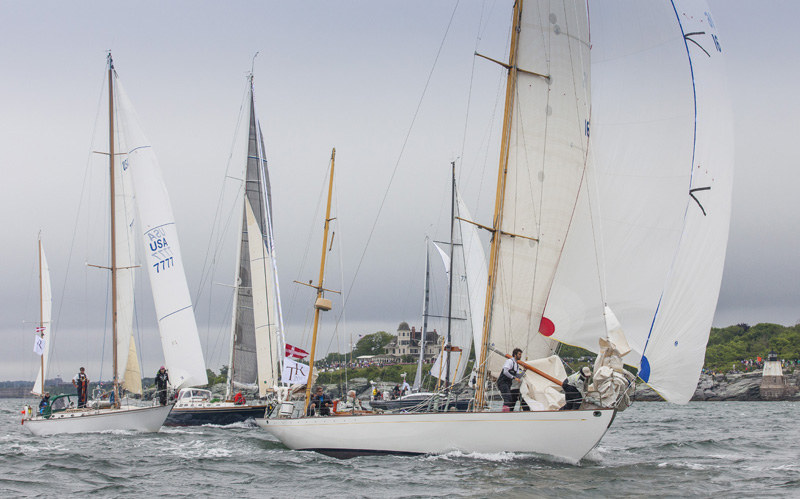 Back then, Dorade's astounding victory had much to do with the course that skipper Olin Stephens chose along the 2,800-mile course, and the same may be true this year. Roughly half of the early starters (13 boats total) are currently well south of the Great Circle rhumbline, a move made in order to stay in strong southwesterly winds and maximize benefit from Gulf Stream current. Charlie Wroe's 125-ft Herreshoff schooner Mariette of 1915 (UK) is now leading by a comfortable 160-mile margin over the Kaufman 48 Carina (USA), skippered by Rich du Moulin. Dorade is currently fourth.
At 2 p.m. EST today another 20 boats were due to start. We'd bet that some of the most vocal spectator support will be aimed at the Open 60 Grey Power (UK), skippered by diehard bluewater sailor Robin Knox Johnston — now 76 — whose crew includes two other solo circumnavigators, India's Dilip Donde and France's Bernard Gallay.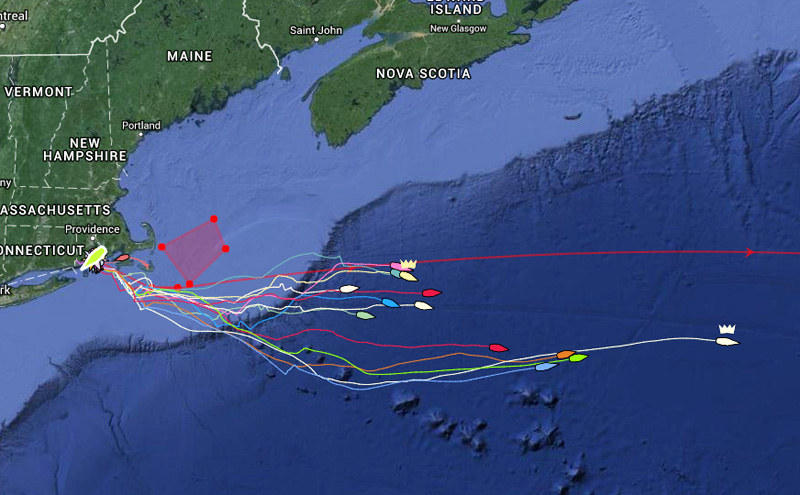 While the leaders are expected to experience strong winds of 18-30 knots accompanied by rowdy seas during the next few days, the third group of starters won't even get onto the playing field until this Sunday, July 5. That division is made up of the largest and fastest boats, however, many of which are easily capable of leaving the current frontrunners in their wakes — and possibly set new course records.
In any case, this year's Transatlantic promises to be a fun one to watch — even from your armchair. Here in the Bay Area, of course, we'll be rooting for a strong showing by the lovely Dorade. Follow the action at this tracker link, and find in-depth info elsewhere on the website.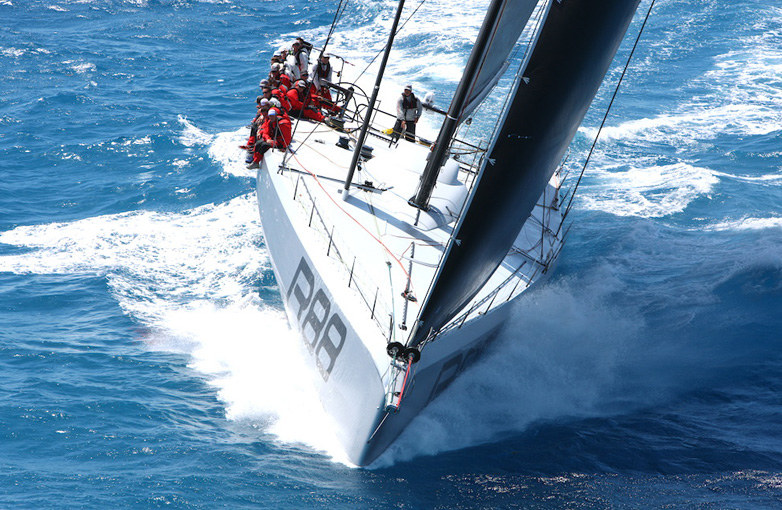 Receive emails when 'Lectronic Latitude is updated.
SUBSCRIBE