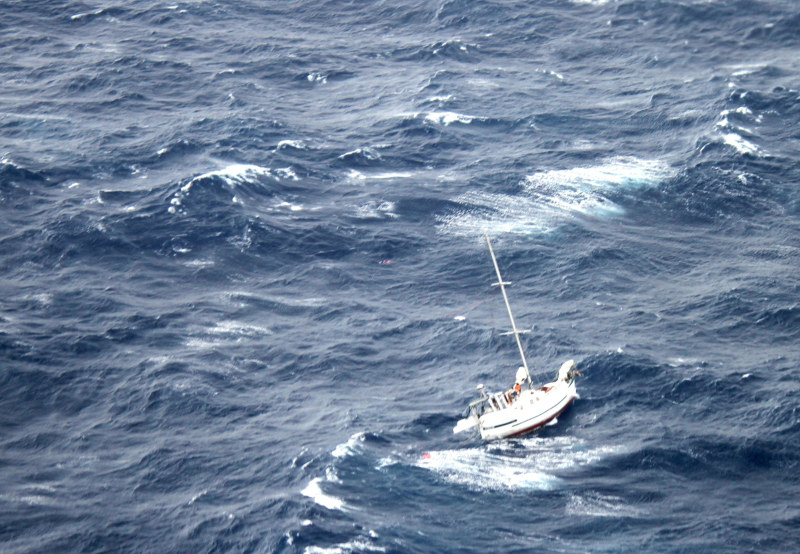 It would not be much of a stretch to assume that the three male crewmen aboard the sailing vessel Walkabout have just gone through the worst night of their lives. According to Petty Officer Melissa McKenzie of the Coast Guard's Honolulu Rescue Coordination Center (RCC), the 42-ft sailboat was en route from Stockton to Oahu when Hurricane Julio overran her roughly 414 miles northeast of Oahu, with winds up to 100 knots (115 mph) and seas up to 30 feet high.
It is unknown whether Walkabout carries a conventional EPIRB, but she does have a DeLorme GPS locator device, which sent out emergency messages Sunday morning that were forwarded to Honolulu RCC.
Amazingly, recon and radio contact were conducted via a specialized hurricane tracker aircraft called Teal 76, which was actually operating within the swirling funnel of winds when Walkabout's emergency message was relayed. Teal's crewmen, who operate for NOAA out of the Mississippi-based Air Force Reserve 53rd Weather Reconnaissance Squadron, established VHF communications and learned that the boat's liferaft and main cabin hatch had been ripped off, and Walkabout was taking on lots of water. Bilge pumps were not capable of keeping up with the inflow, so the crewmen, whose names have yet to be released, had to bail manually also. At some point, the boat was also dismasted, according to the Coast Guard.
A Coast Guard HC-130 Hercules airplane was also dispatched to the scene yesterday from Oahu's Air Station Barbers Point to drop pumps and a liferaft, but Walkabout's crew was unable to retrieve them due to the rough conditions.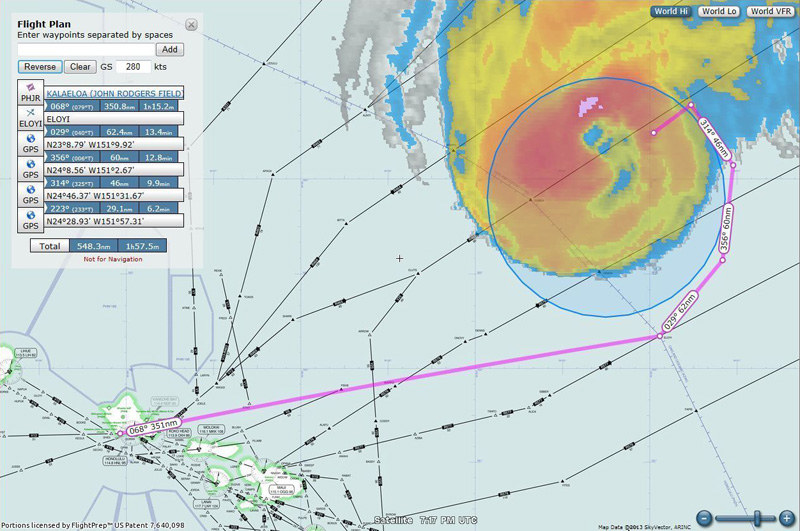 The 661-ft container ship Manukai, which was en route from Long Beach to Sweden, was diverted to the scene yesterday and arrived on scene at about 10 p.m. last night. Her crew attempted a rescue by trailing a six-person liferaft on a tether, but sea conditions and failing light conspired to make that technique unsuccessful. Early this morning, however, Manukai's crew tried again and were ultimately successful. Wind and sea conditions had calmed substantially during the night, and the three battered sailors were brought aboard the US-flagged ship at roughly 8 a.m.
Manukai's lifesaving response came thanks to her participation in the worldwide AMVER system (Automated Mutual-Assistance Vessel Rescue System). Needless to say, maneuvering a massive, 32,575-ton vessel to a small sailboat in rough conditions without further damaging the boat or injuring her crew is no small feat, so Manukai's captain and crew are to be commended.
With the entry deadline having passed, the Kiwis got off to an early lead in the 35th America's Cup by being the first to formally announce they are in for another go at the Cup. The Finals are to be held in 2017 at an as-yet-undisclosed location.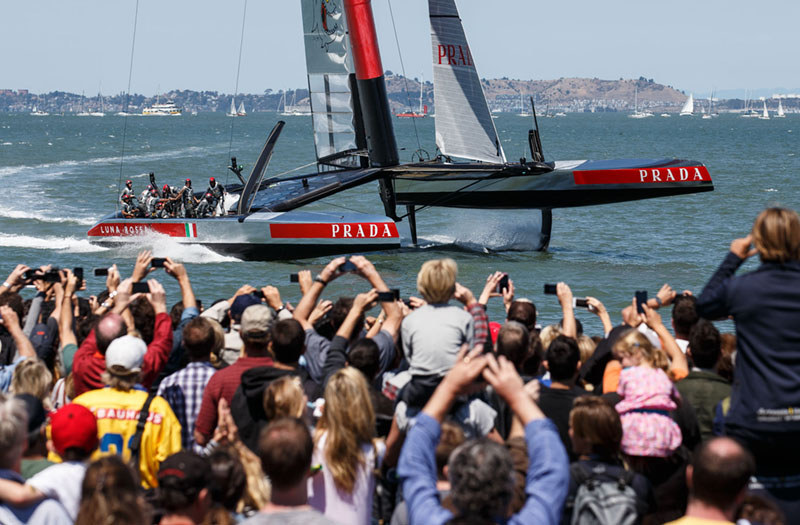 While Sweden's Artemis team and Italy's Luna Rossa haven't announced anything yet, insiders believe they have already submitted entries. Ben Ainslie is believed to have submitted a challenge on behalf of the Brits, as has Franck Cammas for the French.
Five challengers would make two more than in San Francisco last year, but is seven shy of what would really be a kick-ass international America's Cup.
Receive emails when 'Lectronic Latitude is updated.
SUBSCRIBE