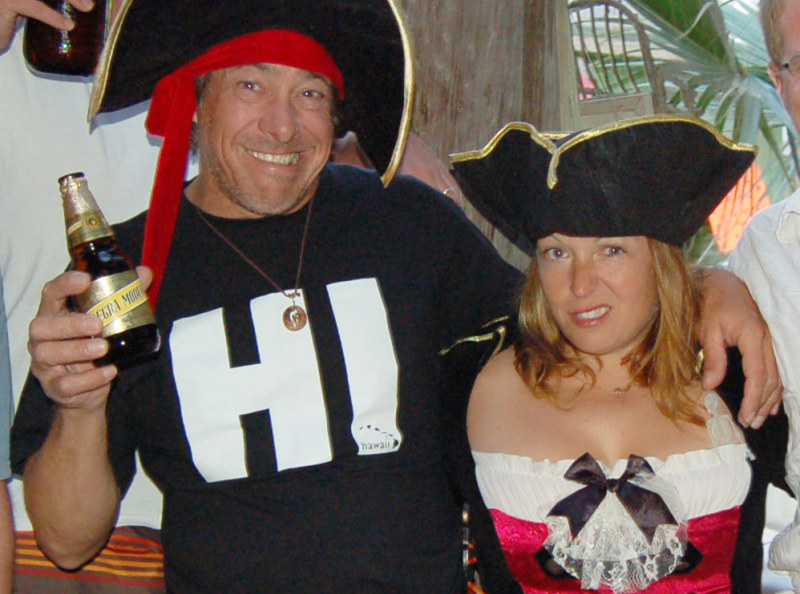 Veterans of the 2011Baja Ha-Ha rally might recall that Steve Arnold is a pretty colorful character. Not only due to his profession as a honeybee specialist — hence the nickname Beeman — but because his boat, the 55-ft, steel-hulled sloop Go For Broke, has a unique history.
She was built by Japanese American Mineo Inuzuka, who sailed her around the world mostly singlehanded, after building her himself in Hawaii. The boat takes its name from the motto of Inuzuka's WWII unit, which was composed entirely of volunteers from Japanese American internment camps.
If you recall our past reports on Beeman, now 47, you know that he is not a man who gives up easily. Not long after buying this boat in Hawaii in 2010 and making initial repairs, he had to abort two attempts at crossing from Hawaii to California. The second time resulted in his having to buy a new 150-hp Detroit diesel engine! On his recent 'bash' back from three seasons in Mexico he lost the use of his engine the first week out. "That didn't stop me," says Steve, "because I wanted to prove that my vessel was, in fact, a sailboat, by sailing the Baja Bash anyway. But when the auxiliary outboard was swamped during one of many gales, I had to change plans a little bit. There was no way that I could safely enter and exit San Diego Harbor in my 40-ton steel boat with sail power alone, so I decided to check into the country at Port San Luis, a legal port of call still found in some references.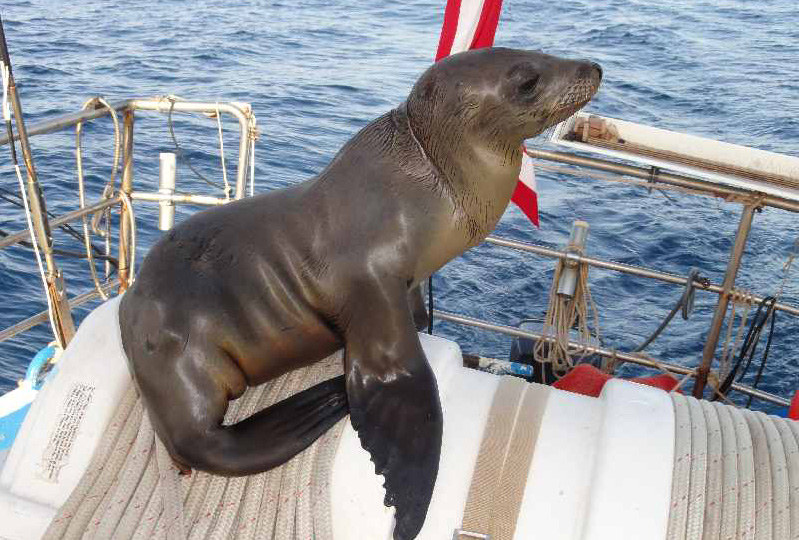 "The local phone number was out of service, so I called San Francisco. Eventually, they called back to say that it was fine for me to proceed to the anchorage, and that they were not going to have to come up and search the boat, and even that the Canadian citizen who I had taken on as crew in Puerto Vallarta was free to leave the boat. Less than one hour after we anchored, we were boarded by a team from the local sheriff's office that was headed by a Department of Homeland Security agent, and included a dog. They treated me as though they were sure I was a criminal, and they assured me that my boat 'fits the profile,' as they proceeded to rip into all parts of the cabin space.
"It wasn't until the 'I've-never-been-on-a-boat-before' sheriff began suggesting that not going into San Diego was 'my choice,' and asked, 'Why didn't you call the US Coast Guard?' that I started to get irritated. It is my understanding that calling the Coast Guard is literally a death sentence for your vessel, because they are more likely to scuttle it than tow it. . . Besides, if I were a smuggler, would I have called them four hours before arriving to tell them that I am here?"
We're happy to report that after about 45 minutes of questioning and searching, the officers were satisfied, thanked Arnold for his cooperation, and left. He is now contemplating repowering Go For Broke with electric engines. If you have expertise in that area — especially regarding such a heavy vessel, Steve would love to hear from you.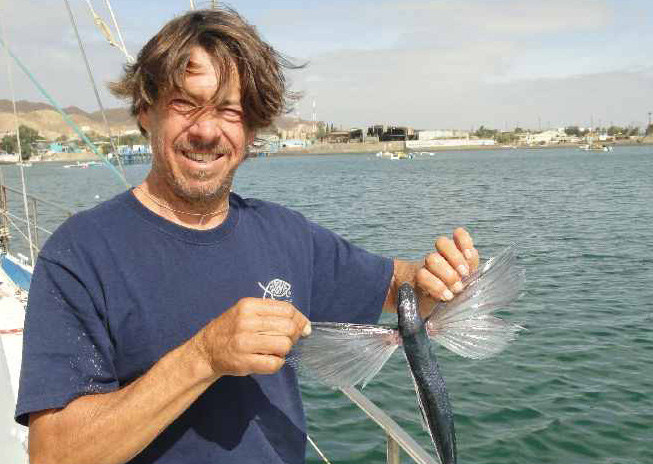 Ad: KKMI Bottom Painting Packages
~ Bottom Packages at Fixed Prices & No Surprises ~
~ Top-Quality Materials & Best Team in the Bay Area ~
~ Highest Standards & Environmentally Conscious ~
~ News at KKMI.com website & Facebook Posts ~
Call, email us or complete a service inquiry for your project!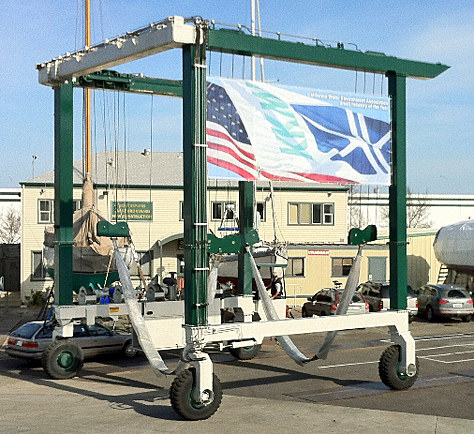 KKMI Pt. Richmond (510) 235-5564
KKMI Sausalito (415) 332-5564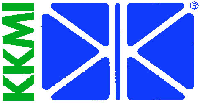 On May 2, Hurst Lehmann, 59, of Germany, having sailed his 47-ft boat across the Pacific from Mexico, sought a berth at Honokohau Small Boat Harbor on the lee side of the Big Island. The harbormaster told him all the slips were reserved for local boats and directed him to Kailua Bay. Charts and the Hawaiian Cruising Guide confirmed that the bay was a designated anchorage. As there were no mooring buoys in the bay except for those belonging to local boats, Lehmann anchored in sand. But the winds shifted, as they often do in the lee of the Big Island, which resulted in about half of the boat's chain dragging and coming to rest over some coral.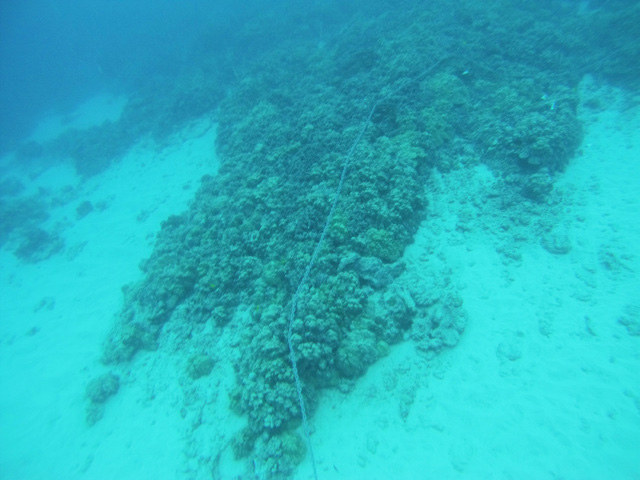 It just so happened that a local law had been passed the day before that amended penalties for maliciously damaging coral. Before May 1 the maximum fine was $1,000 per incident. As of May 1 the maximum fine was $1,000 per square meter of damaged coral. It also just so happened that swimmer Pam Miller and friends noticed Lehmann's chain lying on a bed of coral. Most coincidentally of all, Miller had an underwater camera with her. She took photos of the alleged crime. Somehow these photos ended up in the possession of DOCARE, a division of Hawaii's Department of Land and Natural Resources. That agency investigated and charged Lehmann.
Reports of what happened next are conflicting. One report says that Deputy Prosecuting Attorney Terri Fujioka-Lilley asked for a $1,000 fine. District Court Judge Joseph P. Florendo then offered Lehmann the option of going to a full trial so he could plead not guilty on one or more of the following grounds: 1) He had been directed to that location by the harbormaster. 2) He had taken all reasonable precautions to make sure his boat was anchored in sand. And, 3) The Division of Boating & Ocean Recreation was negligent in not providing moorings in the bay for transient vessels. For Lehmann, the downside of going to trial was that it would have been very expensive, as he probably would have needed an interpreter as well as a lawyer, and that it would have taken up to three months.
The other version is that Fujioka-Lilly recommended Florendo impose only the minimum for the conviction, because "Lehmann was very apologetic" and it was his first offense. Judge Florendo offered Lehmann the opportunity to pay a $100 fine, plus $30 in court costs. With his crew already arriving for a long-planned trip to Alaska, Lehmann came up with $130 and took off for Alaska. Mahalo.
What, you might wonder, about the case of John Berg, a blind sailor whose sloop Seaquel ran aground near Kailua-Kona on May 18? Investigators didn't find any damage to the reef at all. It may have helped that the grounding came just a few days after a full moon and near high tide, with high surf, and that the reef there is in relatively deep water.
Receive emails when 'Lectronic Latitude is updated.
SUBSCRIBE