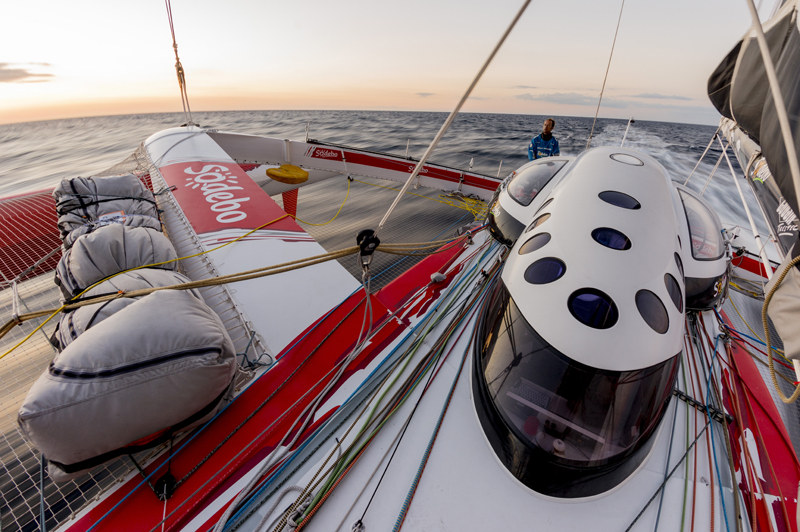 The one thing you can say about French sailor Thomas Coville is that he's as persistent as he is an accomplished ocean racer. He's currently standing by in Brest, France, with his 105-ft maxi trimaran Sodebo, waiting for a weather window to take yet another crack at the singlehanded around-the-world record.
"Equipment, food…everything is on board," says Coville. "The waiting period is not easy to manage because you have to save money while keeping energy and motivation. My routers analyze weather files and will alert me when a window opens. Finally, freedom can be binding, despite knowing that the perfect window does not exist, we believe! We adjust our requirements as time passes knowing that the ideal window is between November 1 and December 15."
This will be Coville's eighth race around the world, the fourth singlehanded in an effort to claim the record for the fastest singlehanded circumnavigation. In his last two attempts, he failed by three days or less to beat the 57.5-day record set by another great French singlehander, Francis Joyon with the 97-ft trimaran IDEC.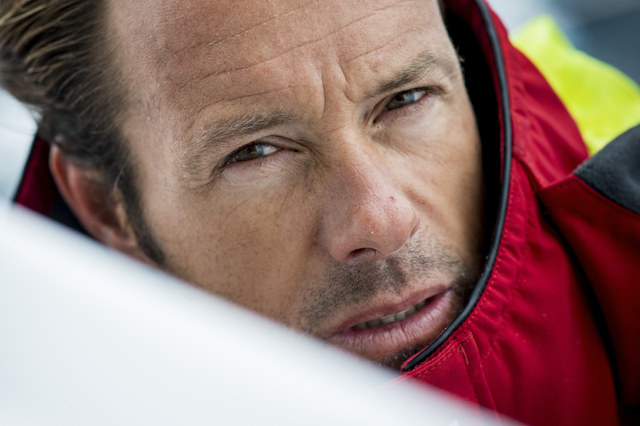 In the world of singlehanded multihull sailing, there is only Joyon and Coville, who compete against each other for around-the-world, TransAtlantic and other records. The two men and their boats are very different. Coville is outgoing and his trimaran is equipped with the best of everything. Joyon is much more private, and his trimaran is the essence of simplicity. Right now, Joyon is the top dog.
As you can imagine, singlehanding a maxi multihull is dangerous enough in mild conditions, but around the Southern Ocean is exponentially more dangerous. As proof, check out the YouTube video of Coville almost auguring in with Sodebo.
Receive emails when 'Lectronic Latitude is updated.
SUBSCRIBE