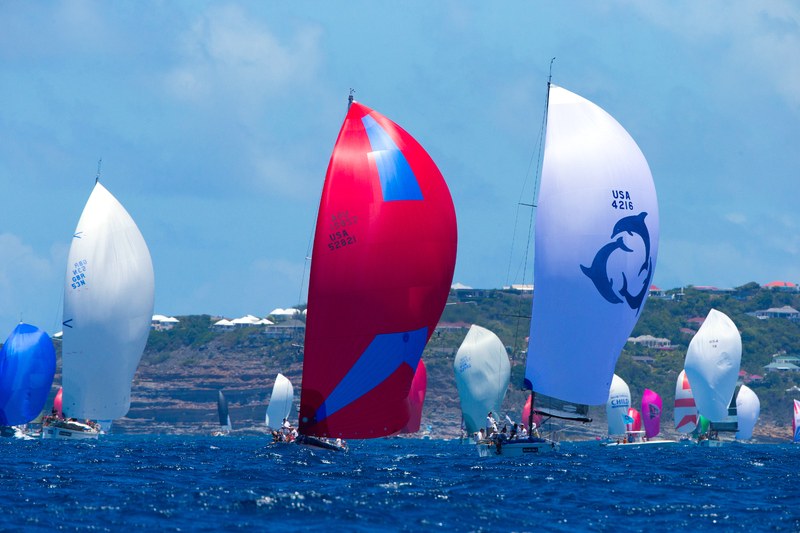 If you wanted to do a tropical regatta that is about as good as it can get, you needed to be at last week's 4th Annual Voiles de St. Barth in the beautiful French West Indies. The tradewind sailing conditions were nearly ideal, with mostly 14 to 18 knots of wind, gusting up to the mid 20s at times, and three- to six-foot seas. The sun was out, the sky was blue and so was the ocean. It was the tropics, so when you got hit by spray or a wave, it was delightfully refreshing. Furthermore, the courses were scenic, not sausages, and there was plenty of opportunity to display your derring-do by kissing reefs and rocks.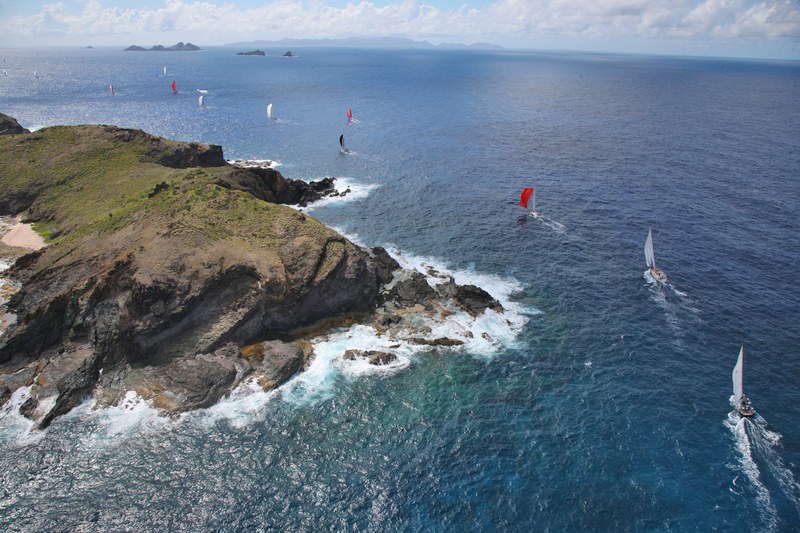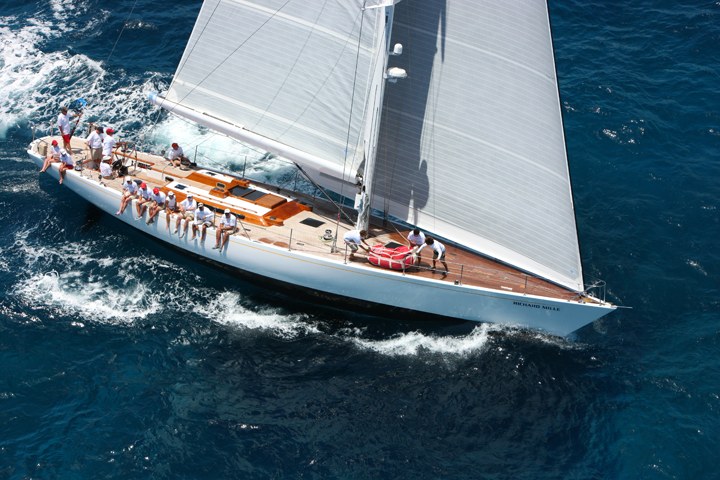 There were 63 entries this year in nine classes. Previous fleets featured several boats in the 100-ft range, but this year there was only one 100-footer, the Swan 100 Varsovie run by Mill Valley's Patrick Adams. Alas, she was knocked out in the first race with a broken headstay, which left the door wide open for Wendy Schmidt and her Swan 80 Selene to take maxi honors.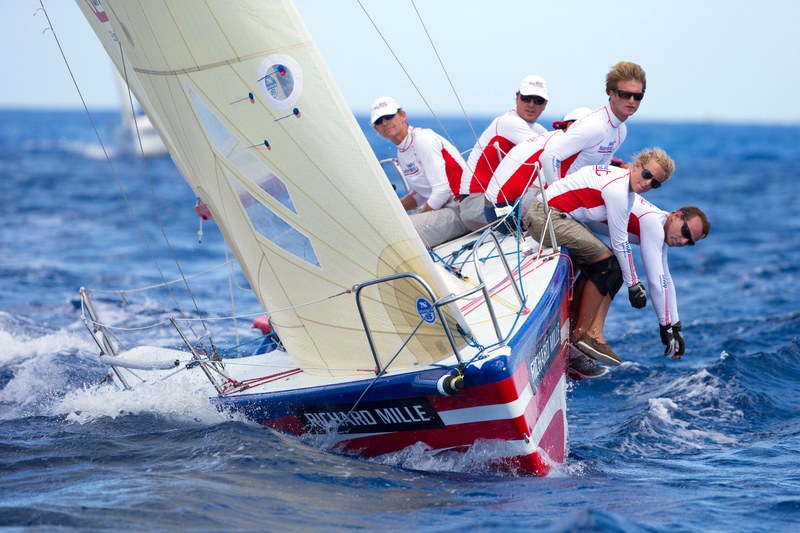 Previously, entries had to be at least 30 feet to compete in the Voiles. But this year there were six excellently sailed Melges 24s. If anybody thought French sailing ace Lucky Poupon was going to give them easy courses because they had small boats not really designed for the open ocean, they were wrong. On the last day, for example, he sent both the little Melges and the slower non-spinnaker boats on a 24-miler on the windward side of the island, where the wind gusted to 25 knots and the total distance sailed had to be close to 36 miles. While everybody was exhausted by the finish, nobody complained. Not even Megles 24 crew Robbie Ferron, honcho of the Budget Marine chain. And he's probably almost as old as we are.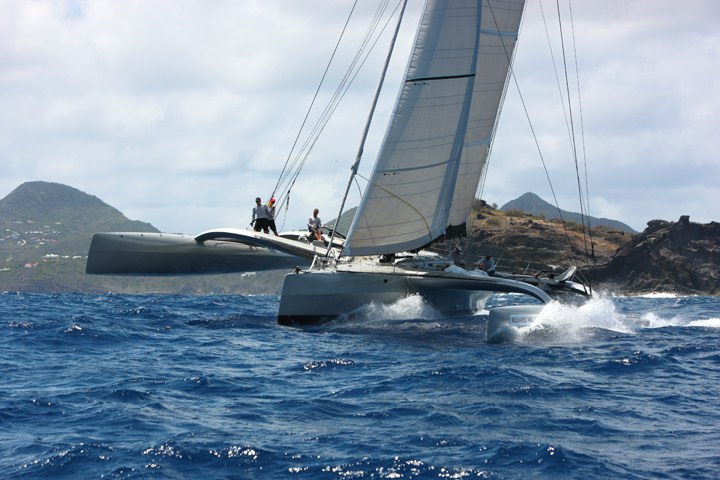 Turning in a stellar performance again this year was Peter Aschenbrenner's San Francisco-based Irens 63 trimaran Paradox. "The boat is really built for ocean passages and ocean sailing," he said, "so we feel very much at home when the wind gets up to solid trade wind conditions, like 20-plus knots and big waves. The boat acts really nicely and goes really fast." The fun news is that crewmember Cam Lewis told us the tri is headed for San Francisco.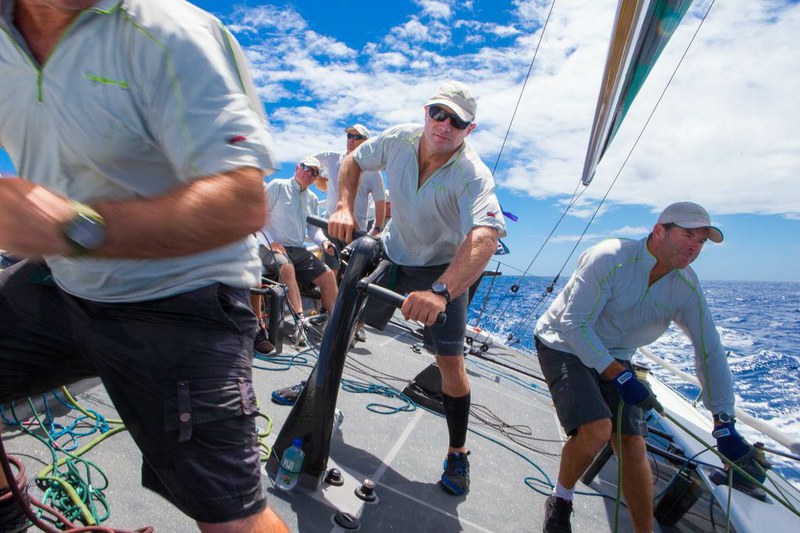 Also getting all bullets was the Edgartown/St. Barth-based TP52 Vesper, owned by event godfather Jim Swartz and managed by KKMI's Kenny Keefe. "We not only won our class with Gavin Brady driving," said a satisfied Keefe, "despite being the lowest-rated boat, we were the first boat to every mark in every race." Keefe tells us that Vesper will be back to the Caribbean for the TP52 Worlds in Virgin Gorda next spring, followed by another Voiles. Hot on Vesper's tail was the Ker 51 Varuna from Hamburg, Germany. She's now on her way to Southern California for the TransPac.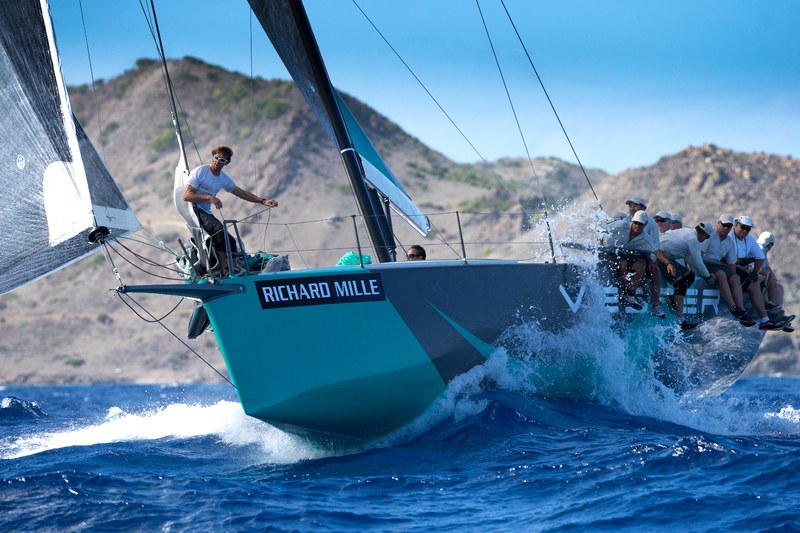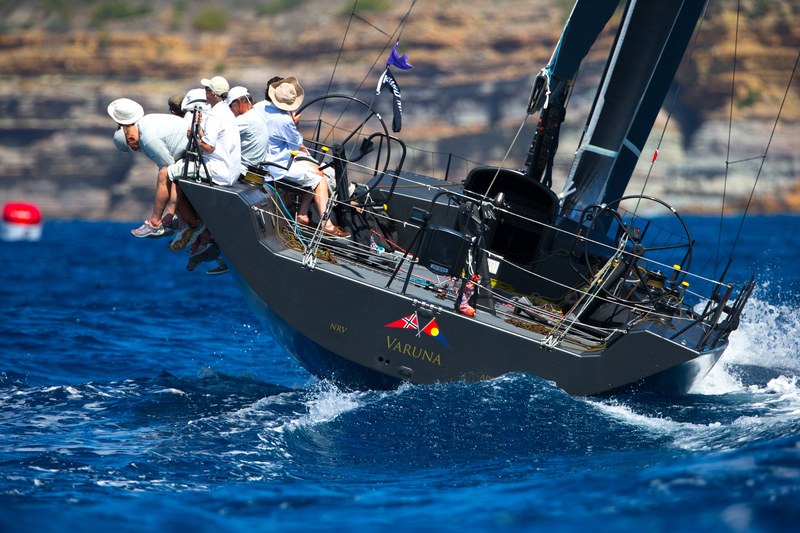 Another boat with a Northern California connection was Steve Schmidt's Santa Cruz 70, cruising version, Hotel California, Too, which we sailed on for three races in non-spinnaker. Unfortunately, the boat doesn't rate well in the Caribbean, particularly when she is overpowered, as she was most of the week. It was nonetheless great fun sailing her in the trades, and Schmidt had her sliding down some waves in excess of 16 knots under main and jib, keeping pace with the Megles.
The social aspects of the Voiles were, as you'd expect from St. Barth, first class. Every night there was a great band playing in the village, which was at the quay right behind the Med-tied boats. As the bands played, sailors and locals yakked up a storm, drank, danced, smoked pot and reveled in how great it was to be alive. If it weren't politically incorrect, we'd mention that the number of spectacularly beautiful young women, dressed in smashing outfits, were off the regatta circuit graph. Of course, ladies, there were several times as many hunky guys, and this is a regatta where you can almost surely get on a boat — like a Volvo 60.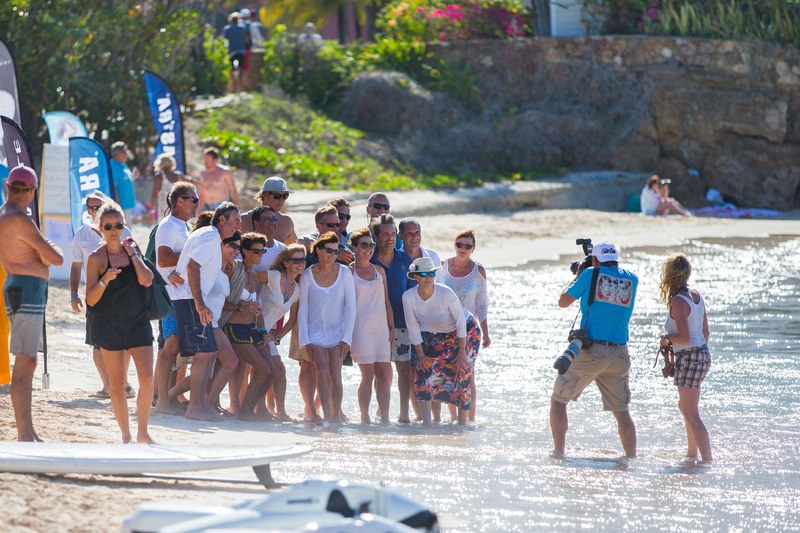 Owner after owner raved about the race organization and how well they were taken care of. "Each boat gets a concierge who helps you with everything from dock space to housing to transportation," said Tom Mullen of the J/95 Shamrock. That was thanks to 120 volunteers. The crews raved about the layday beach party at Nikki Beach, with the obligatory dancing on the tables, and the terrific crew party the night before on Shell Beach. Owners and crews both liked the fact that each boat was presented with two bottles of ice cold bubbly immediately after crossing the finish line of the last race. Who else does that?
Yeah, the French know to have great sailing and how to have great fun. Next year's Voiles will be April 7-12. If you're looking for a big event to do in the Caribbean, we can't recommend this one highly enough. See full results at www.lesvoilesdesaintbarth.com.
Receive emails when 'Lectronic Latitude is updated.
SUBSCRIBE