We were in La Cruz last night with a bunch of other cruisers at a birthday party for Lionel Bass of the Perth, Australia-based M&M 52 cat Kiapa, when the subject of bargains in Mexico came up.
We mentioned that the night before we had eaten at the El Coleguita restaurant at the edge of town. Right then Bill Chapman of the San Diego-based Tayana 460 Peregrine reminded us that he, his sweetheart Maria Gates, and Jeff and Melody Christensen of the Anacortes-based Lagoon 440 Double Diamond, all of whom were also at the party, had been dining at the table next to us that night. Yes, the restaurant is popular with cruisers; yes, it's a very small world; and yes, sometimes we can't remember what happened the night before.
Anyway, the accompanying photo shows just part of our dinner order. It started with the standard chips and salsa, and moved on to a cup of tasty fish soup. The main platter was killer. In addition to a large green salad and scoop of rice, we got generous portions of chicken, beef, white fish, and shrimp — all of it cooked to tender perfection. Then came a sweet after-dinner beverage, and a half-a-banana-in-cream-sauce desert. Prices have gone up a bit in Mexico, so it cost all of 119 pesos — about 10 bucks. Did we mention that the price includes all the tequila that you can drink?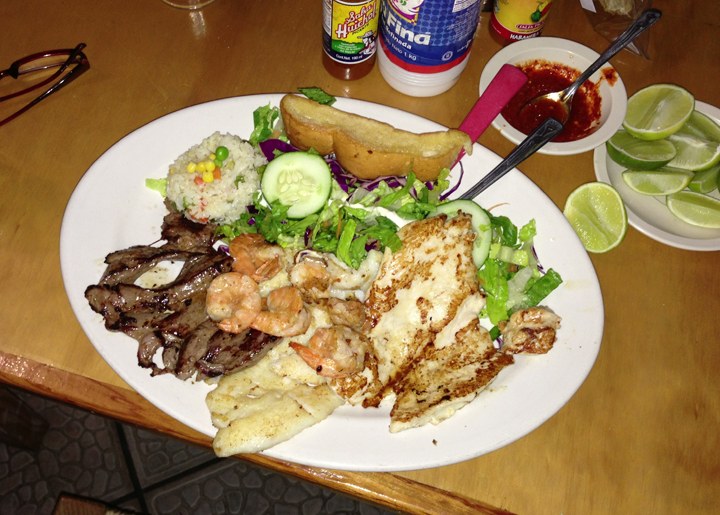 We then reported that other Aussie cruising friends — and previous night's dining companions Verdo and Gabby Verdon aboard the Catalina 42 Larrakin — had gotten a great deal on health services while in La Paz. Feeling it was time for a physical, Verdo had a half-hour consultation with a doctor he liked, plus complete blood tests, and an EKG. The total cost was 580 pesos, or about $50. Based on the what the husband and wife doctor team in Punta Mita charge for the same thing, that's not unusual. In addition, the Verdons were able to get all kinds of prescription medicines that they might need while crossing the Pacific.
Alan Bradley and Elizabeth Baggs of the Northern California-based Calibre 40 Vivacia chimed in that they'd paid far more for blood tests in La Paz. Way more than anybody else reported, so they felt they got ripped off. No doubt they did. Like everywhere, you need to compare prices and services.
However, Bradley and Baggs also stepped into one of the best Mexican deals ever — three years of free government health insurance. We don't know if Mexico was having a 'no-cost special' on complete medical and basic dental and vision, something that usually costs about $350 a year, but Elizabeth told us that for reasons unknown to them, they got it for free. And that's not all. They also got their new visa way faster than many others who used agents. "It was a little hard to get the online process started, but easy from then on," said Bradley.
We started our new visa process in mid-November with the agent in La Cruz, Maria, who is well-known bar owner Philo's sweetie, and finally got our new one about a week ago. We're a Temporary Resident, with a 'lucrativo' endorsement. Whatever that means.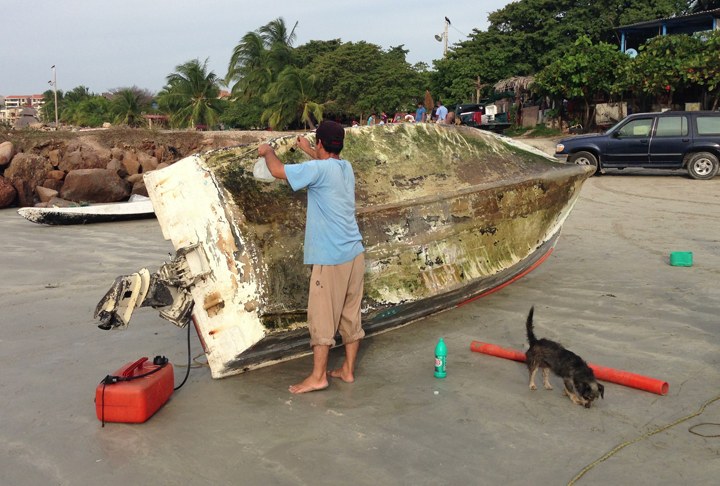 Do you have a favorite bargain you've gotten in Mexico? If so, we'd like to hear about it.
While we're talking about Mexico, we'd like to give a shout-out to Jim and Chris Machado of the new-to-them Catana 43 catamaran La Paloma, Too. This really terrific couple never planned to go over to the dark side, but then raced on a cat. At age 70, and with a back that required surgery, Jim — with Chris — took the cat plunge. If we're not mistaken, last Saturday's Vallarta Cup race was the couple's first with their new boat, and in winds that topped out at about five knots, they kicked ass. Boat-for-boat they finished only a few feet behind the high-performance Kiapa, killed us on Profligate, and were far ahead of others. We loved it! By the way, the Machados are the proud parents of Rob Machado, one of the finest soul surfers ever, and Jim spent half of his younger years taking his son and the legendary surfer Kelly Slater to contests around the country and around the world.
Speaking of shout-outs, we'd also like to give them to Bill and Sue Houlihan of the San Diego-based Lagoon 410 Sun Baby, the owners of the Catana 43 Nina Mae, and Eric and Pam Sellix of the Clatskanie, Oregon-based Seawind 1160 Pied-a-Mer III — and anyone else who raced a cat in the Vallarta Cup. No matter the size or speed of the cat, or the skill of the crew, everybody was out there having a blast. It wasn't about winning or losing, it was about everybody having fun with their boats — exactly what racing at this level should be like. More of you should try it.
Mexico is finally getting some good press. In last Sunday's New York Times, a US entreprenuer wrote a detailed article explaining why he chose Mexico over China for his new manufacturing business. Indeed, Mexico is starting to eat China's lunch in some areas of manufacturing. Wide screen televisions by the likes of Samsung and Sony, for example, are made in Tijuana, and all of the world's luxury Audi SUVs are about to come from Mexico.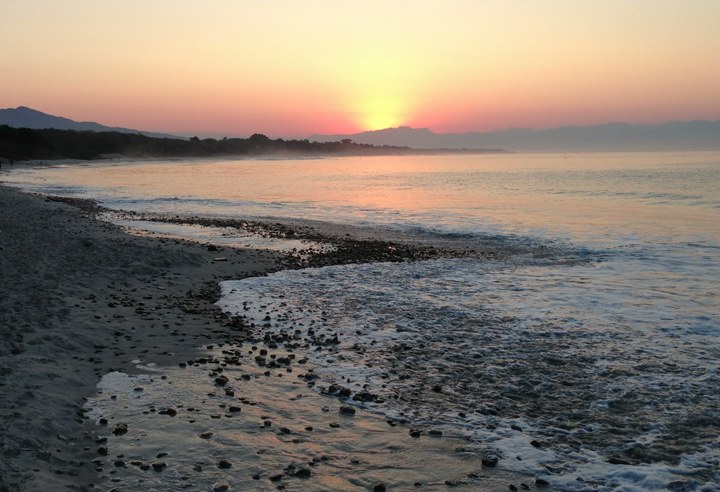 The Financial Times also had a very positive article about Mexico, giving credit to new President Enrique Peña Nieto for working to end monopolies in such notoriously monopolistic or corrupt fields as television networks, the energy sector, and the teacher's union. When it comes to economics, Mexico — only a few years ago described as being on the verge becoming a failed state — is now being spoken of as the 'Aztec tiger'. It is the bright star of Latin America, having attracted five times as much foreign investment last year as Brazil, which is a fading number two. Mexico is "an incredible growth story," said Larry Fink, who is the head of Black Rock, the largest asset management company in the world. With a growing middle class, and their stock market at an all-time high, there is optimism in Mexico.
But make no mistake, Mexico has issues. The recent taking down of a number of drug lords seems to have increased the infighting of ever-more-splintered narco gangs. Fortunately, the level of violence still seems to be going down and is mostly limited to more remote areas.
At least until yesterday, when a powerful bomb exploded in the basement of the 51-story Pemex building in Mexico City, killing more than 30. As yet, it's unclear whether this was an accident, a revenge killing by an angry narco group, or some kind of attack on Pemex itself, which has long stood for government inefficiency, corruption and union featherbedding.
Interesting times south of the border.
Receive emails when 'Lectronic Latitude is updated.
SUBSCRIBE