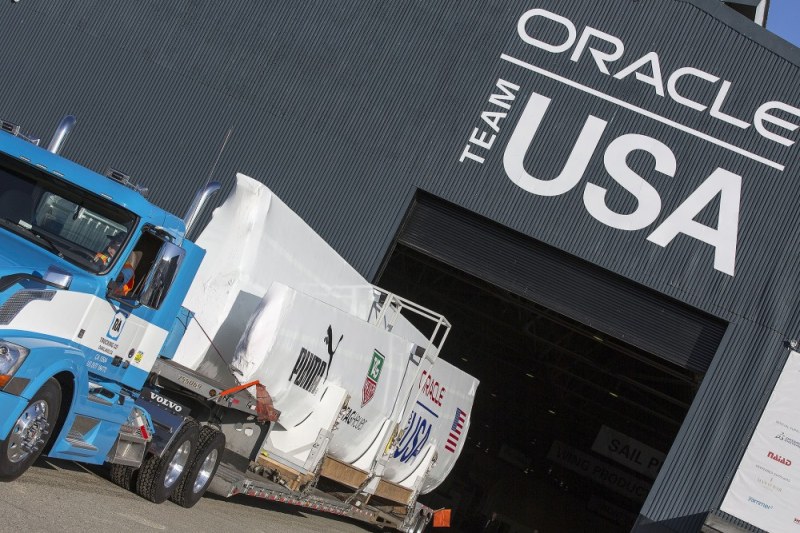 After the devastating capsize October 17 that destroyed USA 17's wing sail, Team Oracle have been busy repairing the boat and readying her for a new wing. A second wing, build in New Zealand, was already in the works, so the timeline for its completion was bumped up. The 131-ft tall miracle of modern technology was delivered to San Francisco's Pier 80 yesterday after arriving by ship in Oakland.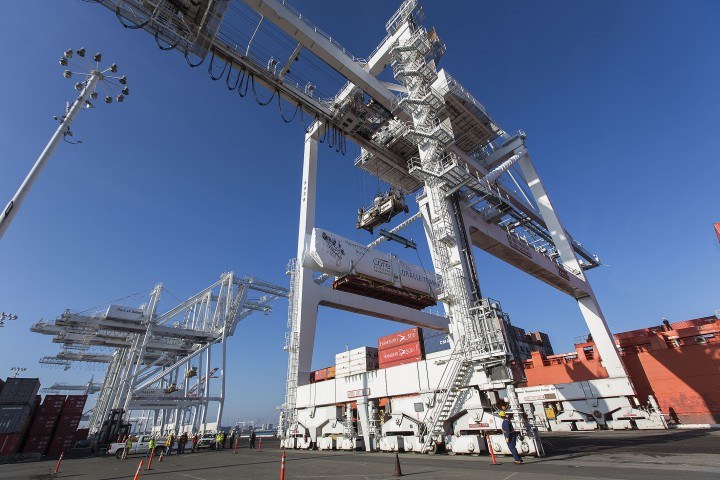 "The guys have done a fantastic job to get the wing built, and it will go together very quickly. You'll see it out on the water in early February," said Jimmy Spithill. "We're really excited to get out there again and, from a sailing point of view, sort of reward those who put all of the work in to get the boat ready again."
In other AC news, Team New Zealand's CEO Grant Dalton dropped a bombshell in late December when he announced that, instead of sending his crack AC team to any AC World Series events this spring — which he called "distractions" from the Louis Vuitton Cup and the AC Finals — he'll be sending his youth team to sail the AC45s. The Examiner's Chuck Lantz wrote up a very insightful piece on Dalton's decision, but the short of it is that Dalton doesn't want his pro team distracted and worn out by messing around in the AC45s when they should be preparing for the big event in the 72s.
That news was followed up by the AC Event Authority's announcement on Monday that they "will no longer pursue plans to host a regatta in New York," instead focusing on a "Summer of Sailing" on San Francisco Bay, starting with the Louis Vuitton Cup on July 4. ACEA CEO Stephen Barclay noted that the already scheduled (and partially paid for) ACWS event in Naples, Italy, in April is still on the calendar, but that "our number one priority has to be the events scheduled for San Francisco this summer." It's unclear how much influence Dalton's decision had on Barclay's announcement, but we suspect it may have been substantial.
Receive emails when 'Lectronic Latitude is updated.
SUBSCRIBE