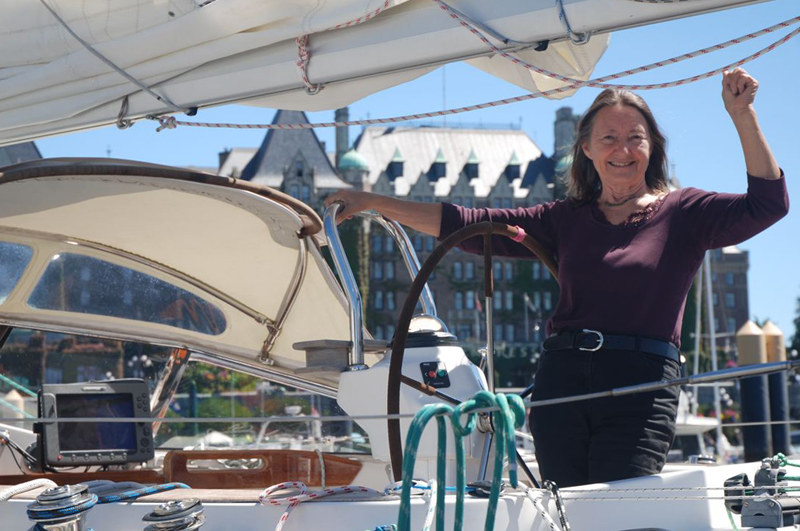 Two years ago today we reported that Jeanne Socrates' second attempt at sailing nonstop around the world came to an end when she suffered a brutal knockdown as she approached Cape Horn. The knockdown broke her boom, took out her electronics and damaged her dodger. She put into Port Williams after rounding the Horn a couple days later, then sailed on to Cape Town, South Africa, where she spent nearly a year repairing and upgrading her Najad 380 Nereida.
Socrates started her third and final attempt at the feat — if successful, she'll also set a couple records — on October 22 from Victoria, B.C., and she's currently in the process of rounding Cape Horn. According to her blog and an email from her, this rounding is much different from the last. "The sea is so much calmer, it feels weird. This is not the Southern Ocean I'm familiar with! The long rounded swell is down to just 3 to 4 meters," she wrote in last night's update. She'd spent the day drifting with the current because the wind had disappeared, but she should officially round the fabled landmark in the next day or so.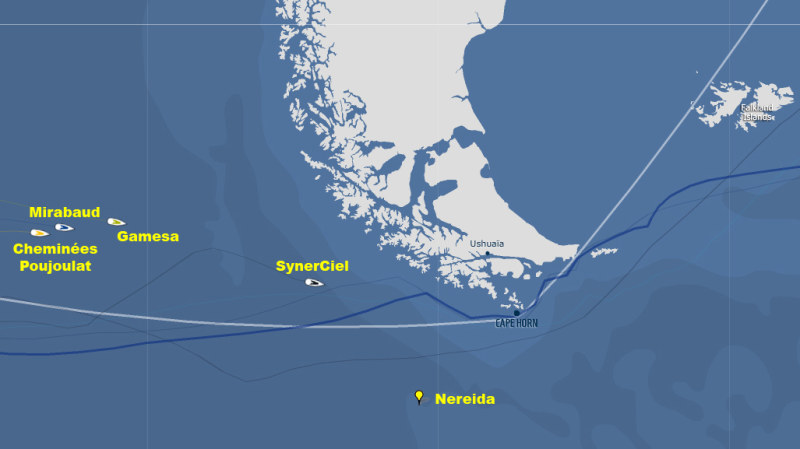 Meanwhile, the bulk of the Vendée Globe fleet are also approaching the Horn. "The Vendée Globe Race Management in Paris are helping by sending me their ice reports, and I send them my position to pass on to the skippers," she noted in an email. "We're all on AIS so should 'see' each other." In comparing their positions and headings, it doesn't appear any of them will approach too closely to the much-slower moving Nereida.
You can follow Socrates' trip around the world at www.svnereida.com.
Receive emails when 'Lectronic Latitude is updated.
SUBSCRIBE