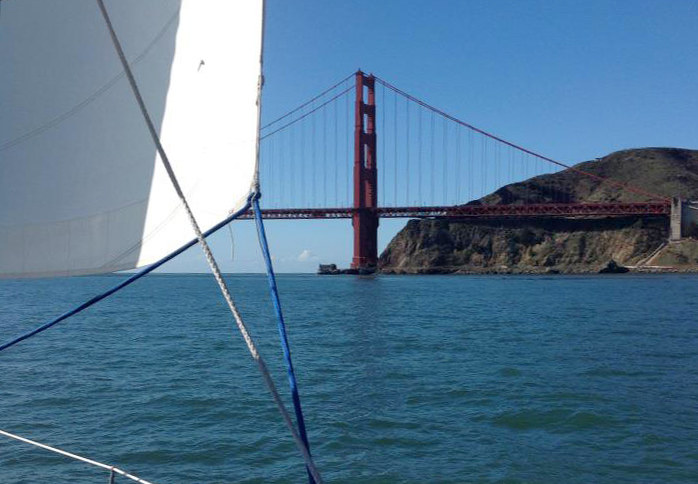 Who says you have to go somewhere tropical to cruise? Or that you have to sell everything off and leave for years at a time? An impromptu weekend cruise in your own backyard, while shorter in duration, can not only be just as satisfying (well, almost) but also allow you to meet new friends.
When this writer's husband suggested a spur-of-the-moment overnighter to Sausalito on Friday followed by a daysail on Saturday, it was a no-brainer. We didn't have any pressing plans that couldn't be postponed, the weather was beautiful and we needed to sail the scum off the bottom of the boat. While I was finishing up my work day, Rob sailed — slowly — our Wauquiez Centurion 47 Gazelle to Schoonmaker Point Marina to pick me up. We both hoped the next day's breeze would freshen for our daysail.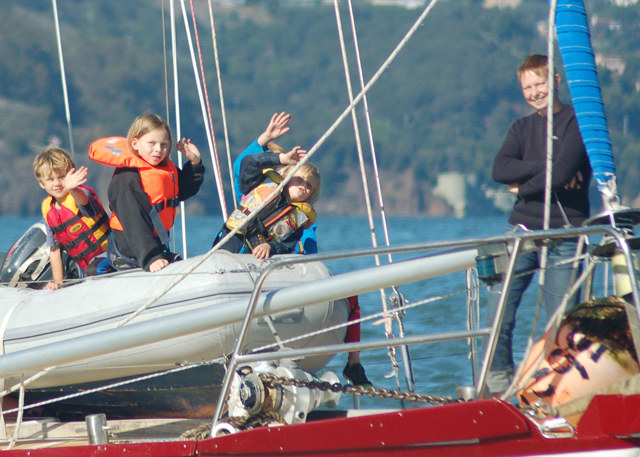 Of course, this being November, we weren't so lucky. Leaving Richardson Bay, we unfurled the jib and hoisted the main but the meager breeze we'd had in the morning petered out to nothing, leaving our sails to flog as we rolled around in the good-sized slop coming in off the ocean. As we watched $100 bills fly off our sails with each flog, we decided to douse everything and fire up the engine. Sadly, the wind never picked up again.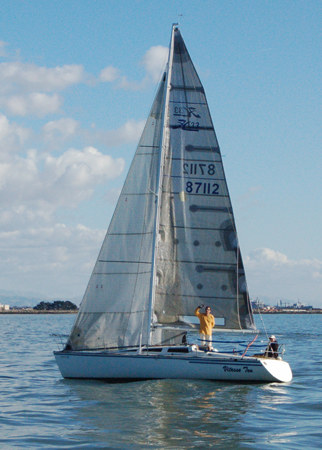 The original plan had been to go for a daysail that would take us back to Loch Lomond in the afternoon, just after high tide, allowing us plenty of depth to get up the San Rafael Channel. But when a family member called to let us know they'd be in Oakland that afternoon, we switched gears.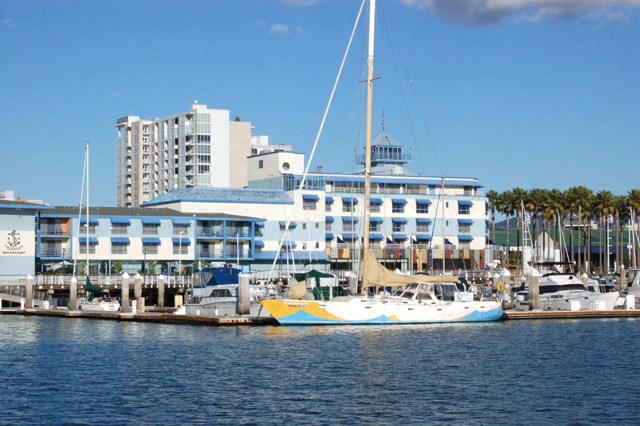 We immediately called the friendly folks at Almar's Oakland Marinas to see if they had room for us. Harbormaster Chris McKay arranged a side-tie for the night and we pulled into Jack London Square about 30 minutes before our family arrived.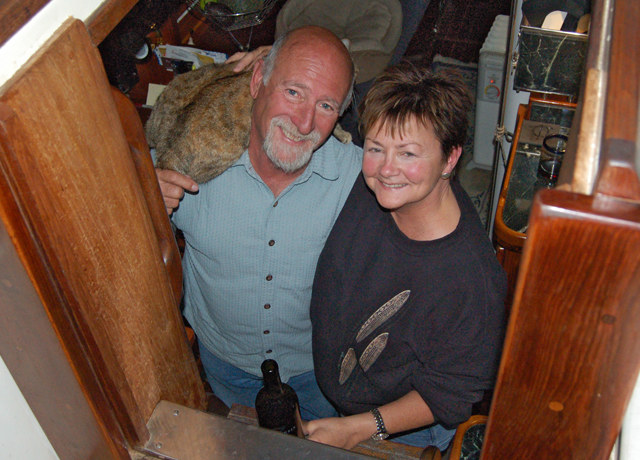 During those 30 minutes, we got to chatting with some dock neighbors. Ron Chapel and Vanessa Kelly have lived aboard their Morgan 462 Two Shadows for 14 years, and they're planning to join next year's Baja Ha-Ha. Ron, a professional sculptor, and Vanessa, a psychiatry professor at UCSF School of Medicine, shared a lovely bottle of wine while proudly showing off their gorgeous boat. We have no doubt they'll have a terrific time on their cruise south, but we're looking forward to getting to know them better in the meantime.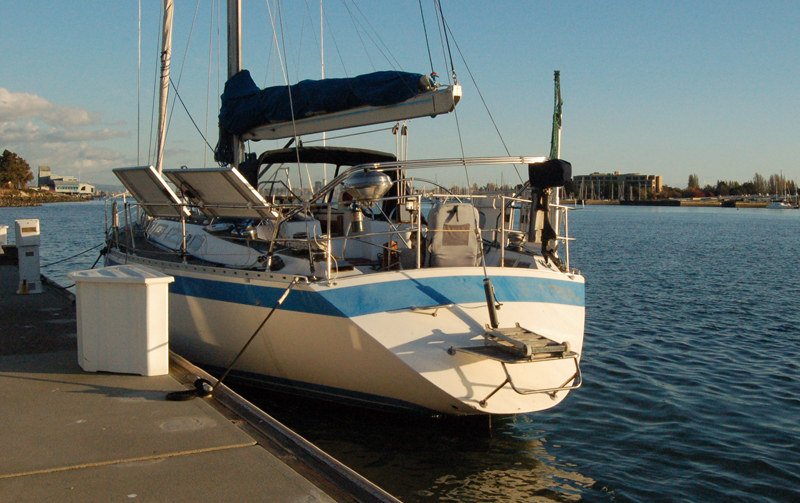 If you've noticed a scummy film on your boat's bottom — or it's been so long since you've been to the boat that you don't even know if there's scum on it — make time for a short Bay cruise for you and yours. And be sure to take your iToy along to upload snaps to your Facebook page — your landbound friends will love it!
Receive emails when 'Lectronic Latitude is updated.
SUBSCRIBE