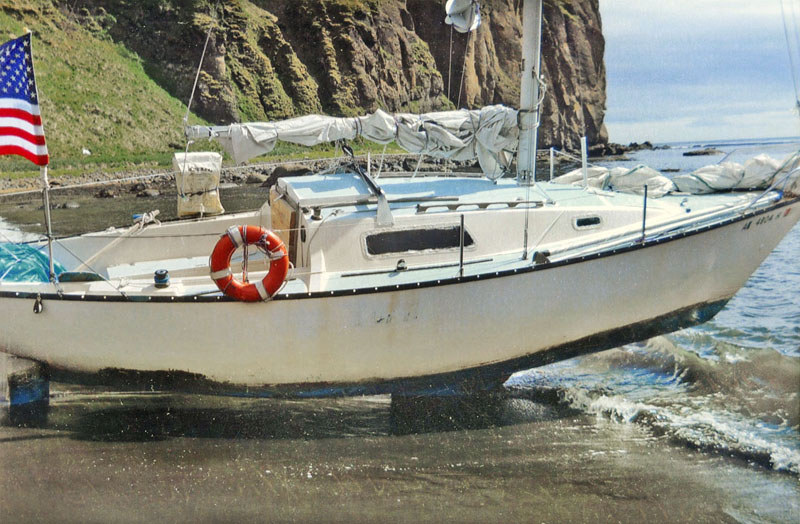 After 35 years of publishing the West Coast's favorite sailing magazine, our network of news sources and acquaintances is far-reaching, to say the least. In fact it's no exaggeration to say that sailing news regularly reaches the Latitude offices from every ocean on the planet. Nevertheless, we sometimes receive correspondence that inspires use to proclaim, "Wow! That's a first."
A case in point was a hand-written letter we received a few weeks ago from Russian-born sailor Rimas Meleshyus. In it, he explains that he's had a longtime dream of singlehanding around the world in his San Juan 24 pocket cruiser Cesura. And sure enough, last May he set out from his adopted home in Southeast Alaska, to do just that.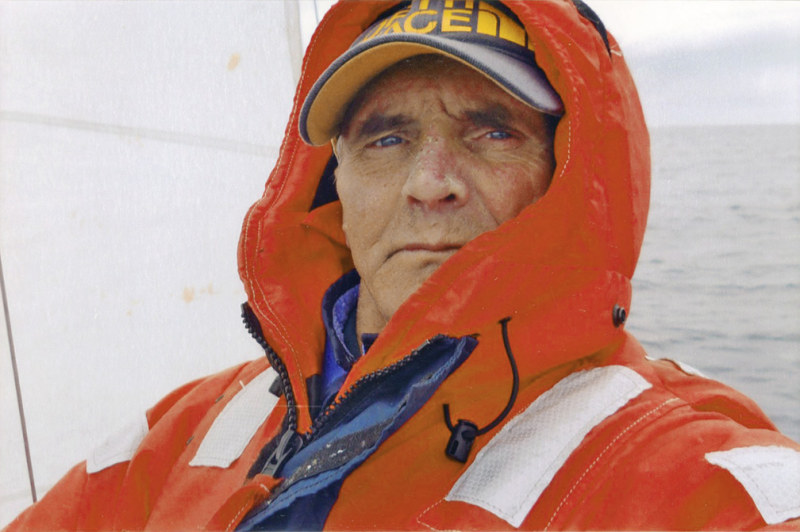 He left from Port Alexander on Baranof Island and, after 34 days in the Gulf of Alaska, made landfall at Akutan Island in the Aleutians — a passage of 1,200 miles. "It was an extraordinary voyage," he says. No doubt! Rimas wrote us from Dutch Harbor explaining that he is eager to spread the word about his circumnavigation plans, which include not only crossing the Bering Strait, but also rounding Cape Horn — thus setting several world records.
"Back in Juneau," he says, "everybody thought I was joking. But I'm not. I'm going to do it 100% solo." And if we understand him correctly, he'll be sailing under the American flag, apparently having immigrated here some years ago: "I am very, very proud to be doing this!"
As the top photo illustrates, Cesura had a minor setback in the Aleutians, but she was safely towed into Dutch Harbor by the U.S. Coast Guard. We have no idea where Rimas is now, but we hope he's safe and cozy aboard his little sloop. As crazy as his plans may seem, we've heard crazier. Who knows, with a boatload of luck and his indomitable Russian spirit, he just might make it.
If you're a diesel engine expert, we'd like your opinion as to whether or not an "average do-it yourselfer who is handy with tools" is likely to be capable of rebuilding a diesel engine.
We ask this question because we recently received PR material from Bennett Marine Video, "the largest boating, fishing, sailing, diving, and GPS video library." In support of their new Diesel Engine Tear Down, a Step-By-Step Guide to Rebuilding Your Marine Diesel ($34,95), they make the claim that rebuilding a diesel is within the realm of the average do-it-yourselfer.
It's always been our understanding that when it comes to marine diesels, it helps to have a lot of special tools and training and experience before doing too much messing around. And that the slightest screw-ups can have major performance repercussions. But, since Doña de Mallorca is in charge of Profligate's internal combustion systems while we're in charge of sail, what do we know?
So we're wondering what professionals, or people who have tried to rebuild their own diesel, think about such a claim. We know of at least two people who tried to rebuild their diesels, only to end up having to buy new ones. And while we know that it's extremely common to have truck and other diesel engines rebuilt, we also know of some professional rebuilds that had to be tossed after very little use.
So please, can we get some feedback from those of you who exude a whiff of diesel? Email Richard with your thoughts.
We don't know much about diesels, but we do know three things: 1) Diesels are very expensive to rebuild or buy new, so you want to take very good care of them; 2) as hardy as they are, diesels are more sensitive to proper maintenance — change that oil! — than are gas engines; and 3) the kind of use most sailboats diesels get — not used very often, and then for just short periods of time — is about as close to diesel abuse as one can get. When it comes to diesels, an ounce of prevention is truly worth a pound of cure.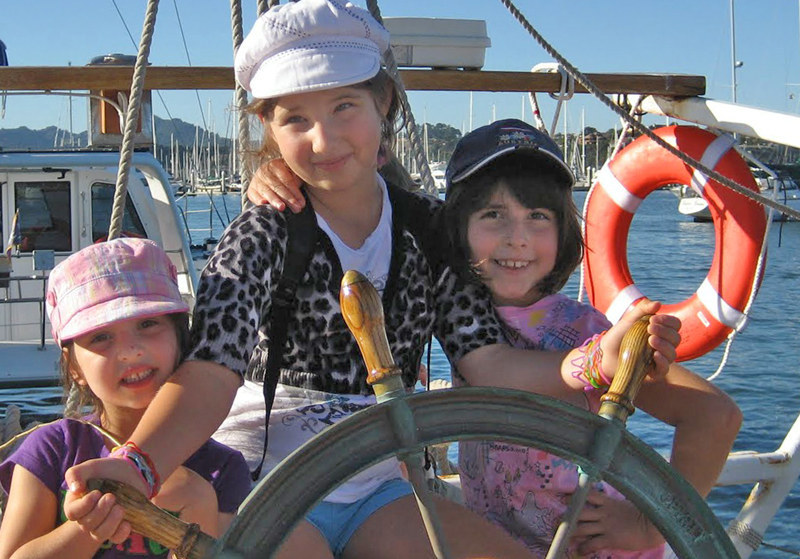 If all the hullabaloo over the America's Cup has piqued your interest in sailing, be sure to add Modern Sailing's SailFest to Sunday's schedule of activities. Now in its fourth year, SailFest is a great way to learn about sailing opportunities on the Bay. Experts will be on hand to answer questions and introduce people to our great sport. In addition to free sailboat rides all day long (first come, first served), the event will also feature a fun Kids' Zone, food and beverages, local vendors — including Latitude 38 — and live music.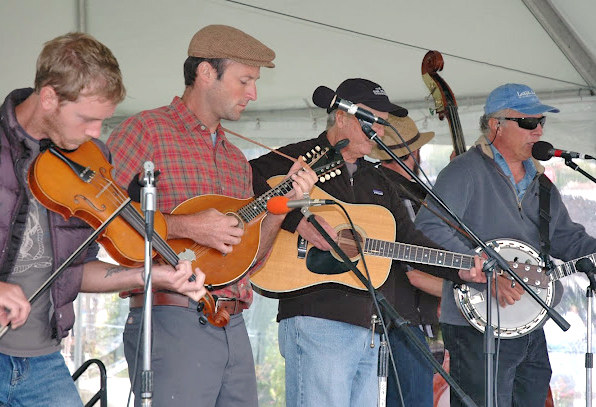 The free event will be held at Modern Sailing's facility at 2310 Marinship Way in Sausalito from 11 a.m.-7 p.m. Parking is plentiful AND free! For more info, call (415) 331-8250 or got to the event's webpage.
Receive emails when 'Lectronic Latitude is updated.
SUBSCRIBE