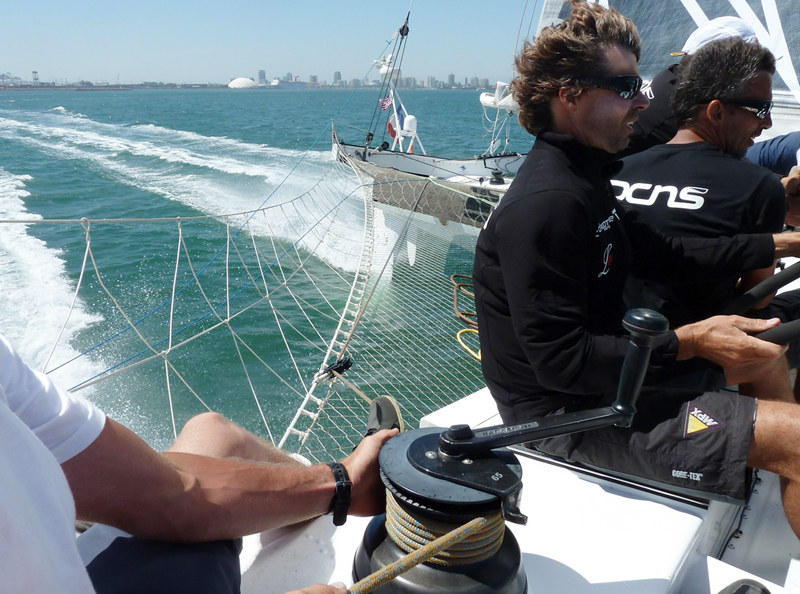 Here in the Bay Area daysailors have been dazzled lately by the sight of AC 45 cats blasting past them at speeds normally achieved by cigarette boats. But down in L.A., the coolest craft on the water is the 'flying' trimaran l'Hydroptere.
Over the weekend, our friend Dave Cort, current commodore of TransPac YC, got some firsthand insights on the mechanics of this revolutionary boat, and how fast she can move, even in relatively light air. "We tooled around the harbor while they checked a few things out, then went over to Catalina and back. Very fast, wet ride! About an hour for the trip over, from the Long Beach entrance to the Isthmus (at Catalina).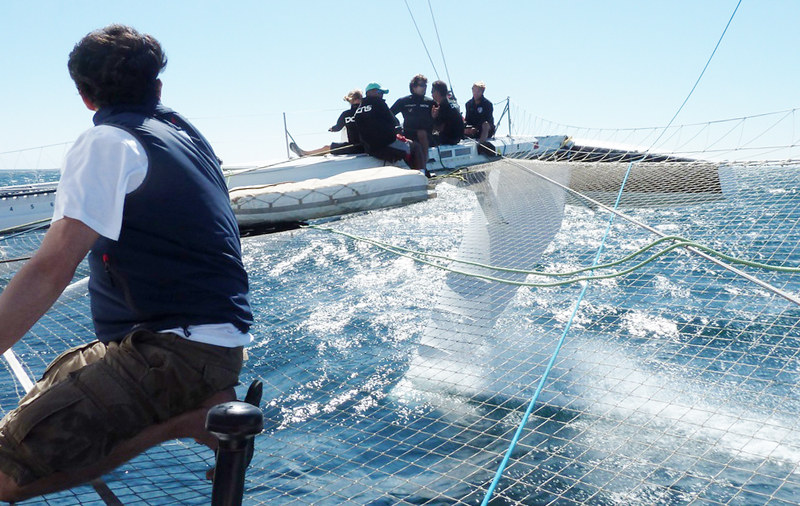 "The boat is pretty damn fascinating, acceleration is amazing, and the sudden stops occasionally are pretty amazing also! Checked out most of the inventory, had a really nice day, pretty warm, wind started out around 18, wound up about 12 as we came back in to Long Beach harbor.

"We will be taking their time at the start, as we did for de Kersauson and Geronimo in 2005. The WSSRC (World Sailing Speed Record Council) has redefined their 'Transpac' course a bit, which means we will be timing from shore at the Pt. Fermin lighthouse. Current thinking is they will not head out before the 27th or so. There is a nice enough weather window starting the 23rd but it's probably too early for them to be ready."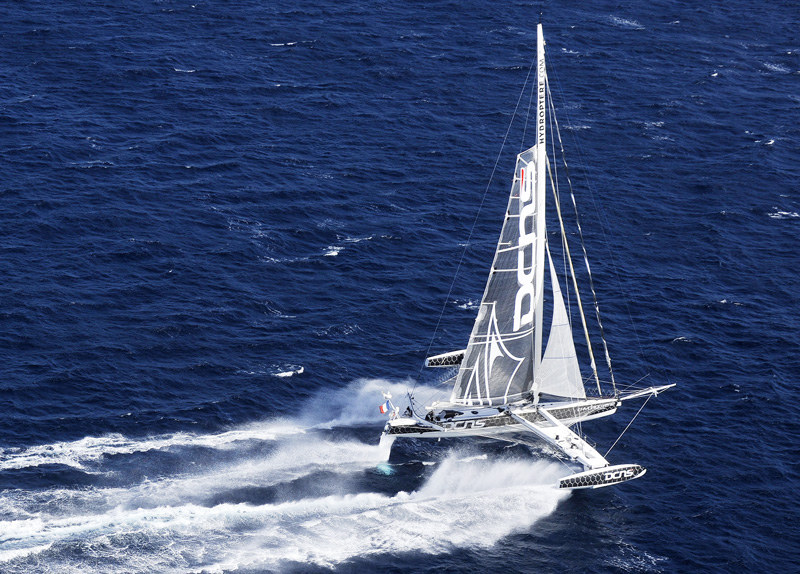 Nice perk for all of Dave's hard work as commodore. If any boat can beat Geronimo's time (4d, 19h, 31m), this could be it. If you see her flying toward you, either inshore or offshore, don't even think about crossing her bows!
Receive emails when 'Lectronic Latitude is updated.
SUBSCRIBE