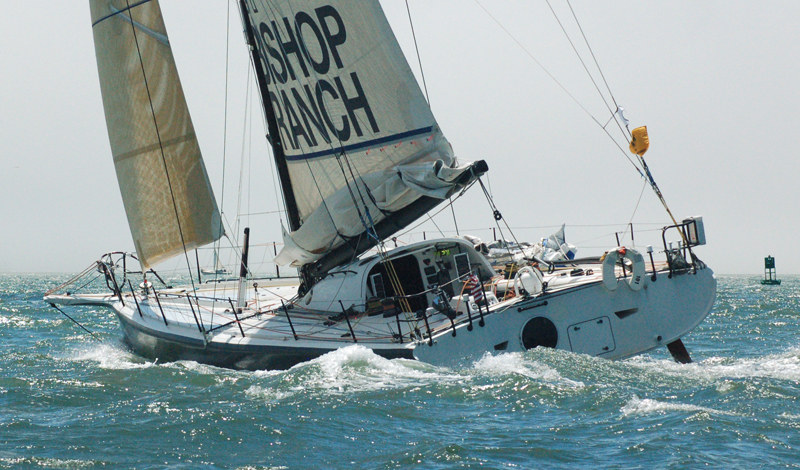 In an age when sailing records are 'smashed' by just a few hours — if not minutes — beating a 16-year-old transPacific record by nearly two and a half days is mind-blowing. But that's exactly what Alex Mehran did early this morning at the finish of the Singlehanded TransPac. Mehran crossed the line aboard the Open 50 Truth shortly after 1 a.m., completing the 2,120-mile course in just 8d, 12h, 21m, 5s. He crushed the race's elapsed time record set by Ray Thayer on his Open 60 Wild Thing in '96 when he made it to Hanalei Bay in 10d, 22h, 53m.
Whether increased boat speed or simple exhaustion played the lead role, Alex says his boat handling skills "really went to crap" over the last couple days. Of course, with a finish time like his, it's hard for race fans to see that, but he cites a gnarly spinnaker wrap a couple days ago and yesterday's spinny blowout as examples. We're betting many sailors would give their eye teeth to sail as 'badly' as Alex Mehran!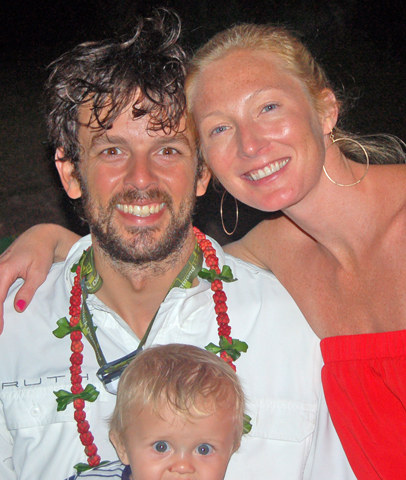 Meanwhile, the rest of the fleet has continued to hold together amazingly well, with frequent sightings of each other — practically unheard of on such a long stretch of water. The boat currently leading the pack, Brian VanderZanden's Hobie 33 TurboCamper, is just 450 miles ahead of the last boat, Derk Wolmuth's Vindo 40 Bela Bartok. But at this point, corrected time is what every racer is worried about and VanderZanden has good reason to worry. "Green Buffalo's about 30 miles to my northeast nearly matching my speed," he said in an update yesterday. "This is bad because I need to finish around 17 hours in front of him. I'll be working the boat hard, but I suspect that gaining back a 17-hour buffer on him may be out of reach."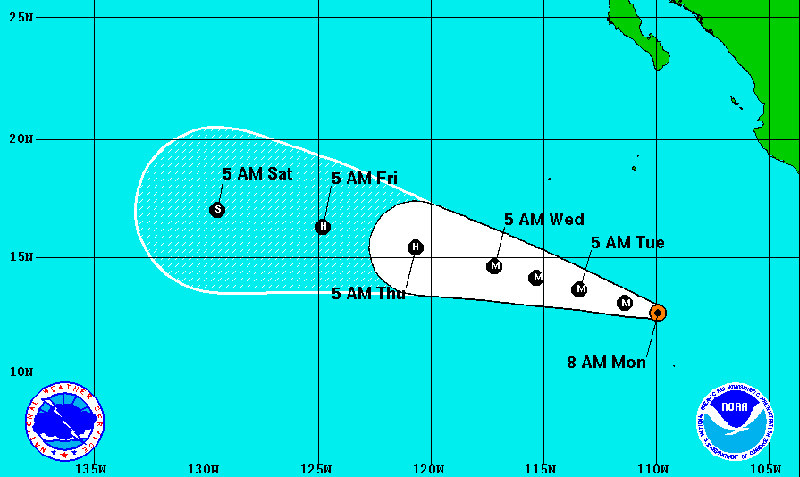 Off Mexico, Hurricane Daniel is winding down while Emilia is strengthening. Race Chair Rob Tryon says the racers should see the effects of Daniel over the next couple of days. "They'll most likely see increased seas and winds, but not to an extreme level," he noted. Emilia, which is now a Category 2 hurricane, could make life uncomfortable for the slower boats by the weekend, but again should not pose a direct threat to the fleet.
Receive emails when 'Lectronic Latitude is updated.
SUBSCRIBE