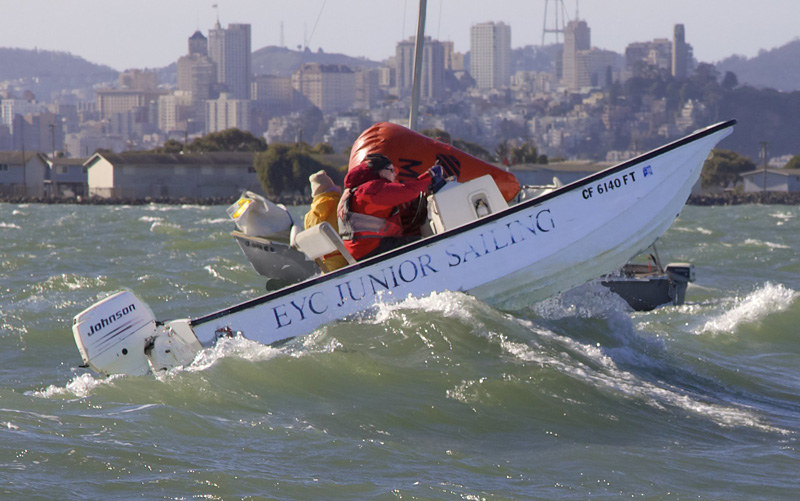 Volunteering for a race committee has many advantages: 1) You will learn a lot about racing and most likely improve your own performance; 2) It's the ideal alternative if you're not so keen on competitive racing but still want to be involved; 3) You give back to the sport you love.
A trio of opportunities to acquire or improve your race committee skills are coming up in February. The first two are US Sailing Race Management Training Seminars.
A one-day seminar taught by Bill Gage and Mike Gross will be held on February 11 at the Encinal YC. Newcomers and experienced race committee members are welcome. Topics will include objectives, responsibilities, sailing instructions, jobs, equipment, setting the course, starting system, starting penalties, before the start, during the race, finishing, and scoring. This seminar is already full, but you can get on the waiting list by emailing Larry Westland.
An Advanced Seminar presented by Bill Stump and John Siegel will be held on February 11-12 at the St. Francis YC. This seminar is for experienced race officers who would like to refresh and increase their knowledge of such topics as organizing an event, writing the Notice of Race and Sailing Instructions, equipment, preparations, setting the starting line, setting the course, starting, finishing and scoring. To register, go to www.ussailing.org/Calendar and search Race Admin Training/Race Officer, Future Events.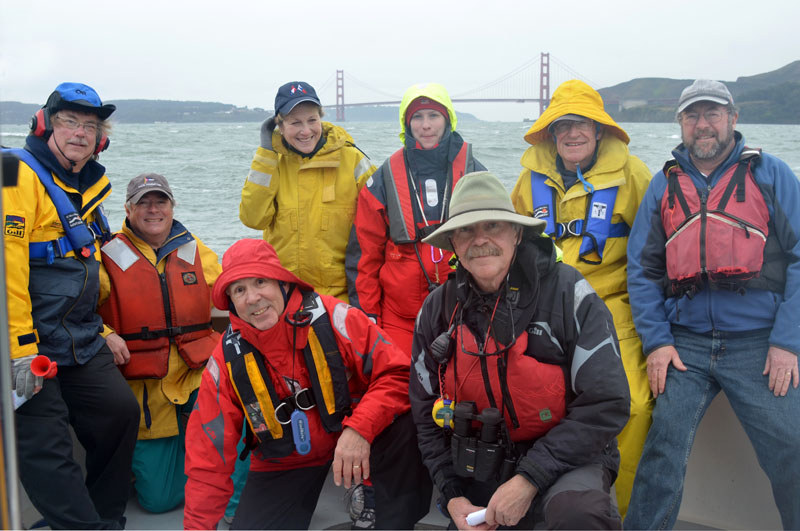 Then on February 25-26, St. Francis YC will be holding a two-day Race Committee University from 9 a.m.-noon. On-the-water instruction will be included as well as classroom sessions, with every team member having a chance to perform each task. By the end of the weekend students should be able to participate in almost all aspects of race committee operations. Classes will include signal boat operations, seamanship, mark placement, and race committee shoreside & protest committee jury operations. Go here to link to the sign-up and info page.
It's that time again: Latitude 38 delivery day! In this month's issue we remember our former colleague Rob Moore, recount daring tales of whale rescues, discuss strategies for sailing the South Pacific, offer up a year's worth of sailing options, and of course share more than any sailor can read during the shortest month of the year. But the good news is that you'll have an extra day — it's a leap year!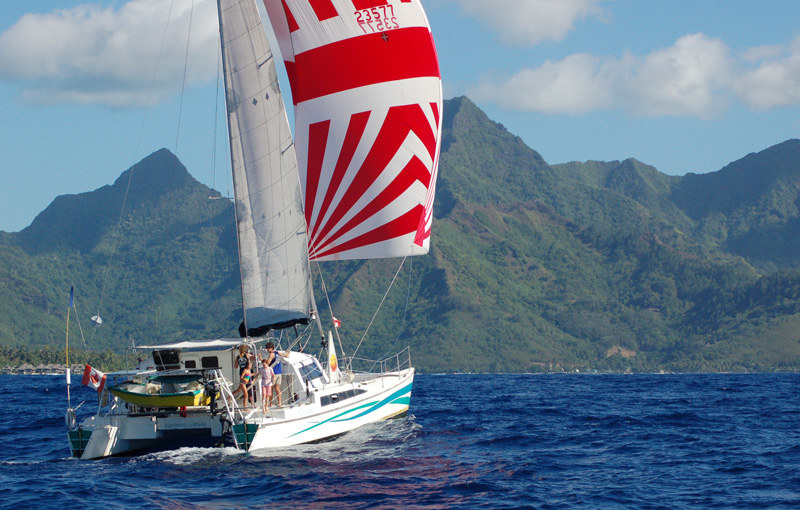 As every veteran cruiser knows, occasional changes to customs and immigrations regulations are common in many countries. Knowing this, it's been great to have the yacht agents at CMA-CGM working with our Pacific Puddle Jump Rally to make entry into French Polynesia as headache-free as possible.
Agent Cindy Dittrich recently advised me of a change that could greatly benefit Americans. Unless they arrange for a Long Stay (6-month) visa prior to sailing, they can get a only a 90-day visa — no exceptions. But it used to be 90 days within a calendar year. Now, it's 90 days within a six-month period. We believe this applies also to other nationalities who would normally get 90 days.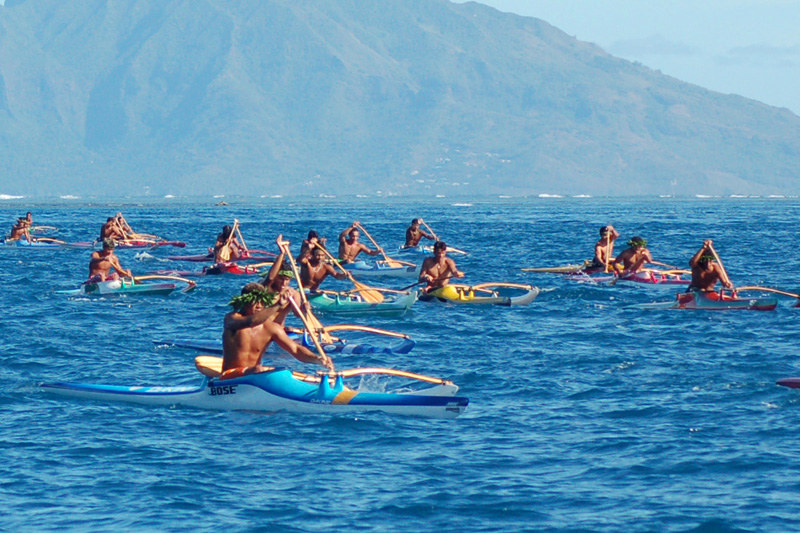 While this won't make any difference to those who are intent on pressing on to New Zealand or Australia in one season, it creates some new possibilities for those who might like to leave their boat for several months in Papeete's Marina Taina, or hauled out at Raiatea. They could fly home for three months or more, and when they arrived back in the islands they'd get another 90 days.
One not-so-good bit of news is that authorities in the Tahitian capital, Papeete, are now enforcing (via spot checks) a long-standing regulation that all travelers must show proof of health insurance which reimburses for foreign medical expenditures. It will be up to each boat to determine a solution, such as purchasing a short-term policy from DAN (Diver's Alert Network), which includes Medevac services for a nominal fee.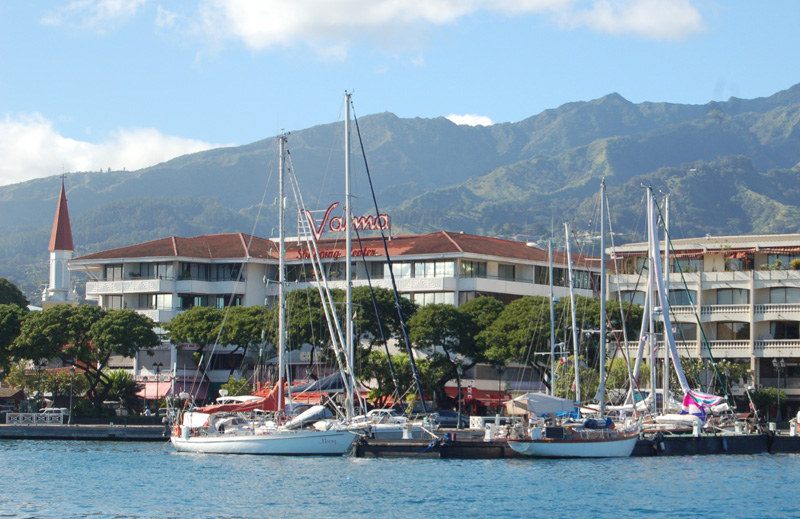 Learn more about the Puddle Jump at the website. And if you happen to be in Seattle this weekend, catch one of our highly informative presentations at the massive Seattle Boat Show, both Saturday and Sunday, 2:15 p.m. at the Gold Stage. This year's (free) Puddle Jump Send-off Parties will be:
Banderas Bay PPJ Send-off Party, February 29 — Vallarta YC, 3-6 p.m. (in Nuevo Vallarta's Paradise Village Resort)
Panama PPJ Send-off Party, March 10 — Balboa YC, 12-4 p.m.
All registered 'Jumpers' are encouraged to attend.
Receive emails when 'Lectronic Latitude is updated.
SUBSCRIBE