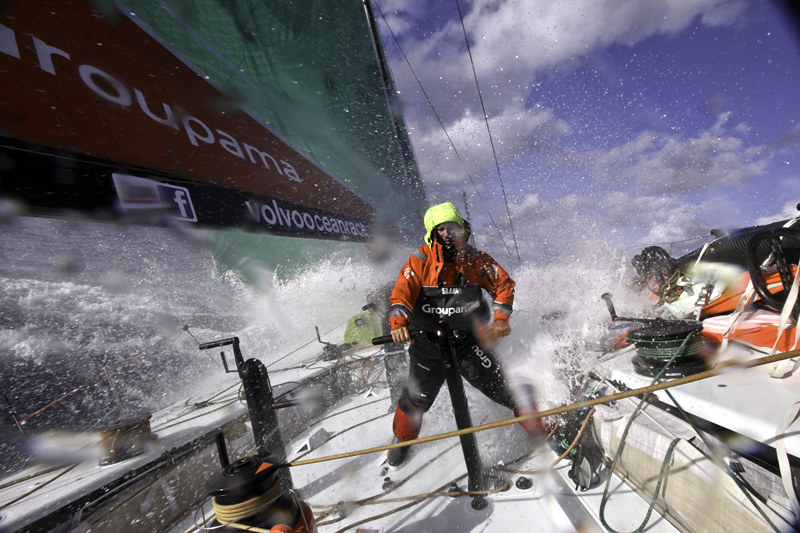 Despite only having a six-boat fleet, the Volvo Ocean Race isn't lacking for excitement. The latest blips on the "whoa!" radar came last week and over the weekend. After their disasterous first leg, when the skipper and navigator tried the coastal route down the North Atlantic and ended up hundreds of miles behind the leaders, one would have thought that Franck Cammas' Groupama 4 would play this one a little more conservatively. But, no. Some five days into Leg Two, Cammas and navigator Jean-Luc Nelias bailed south to try to get around a trough that had been plaguing the fleet for a couple of days. Instead of sailing the leg like a buoy race — at the time all six boats were practically within spitting distance — the French team elected to take their flier, which ultimately saw them get farther away from the waypoint than they were at the start! This bold stroke hasn't proven to be the fool's mission that Leg One's turned out to be, nor has it proven to be a big gain. But that may change if the French team is able to capitalize on a better angle as they bash northward toward the mystery port where the entire fleet will be loaded onto a ship for an escorted transport through "pirate alley," and a restart before the finish in Abu Dhabi.
The other surprise came when Mike Sanderson's Team Sanya backtracked in order to get a favorable angle from a tropical depression that formed off the southern tip of Madagascar. The move looked to be paying big dividends for the only boat that sailed the last edition and has so far proven to be off the pace. But it required sailing into breeze that reached the 50s at times — this in a boat that suffered Leg One-ending hull damage in similar conditions! But perhaps most surprising was that Sanya uses the same mast and standing rigging as Ian Walker's Abu Dhabi Racing, and the latter lost hers in the same conditions on Leg One. So it wasn't exactly surprising to find that Sanya suffered rig damage — a broken D2 intermediate shroud — during their foray to the north. Although the crew has saved the rig and is headed into Madagascar to effect a replacement, their leg is done.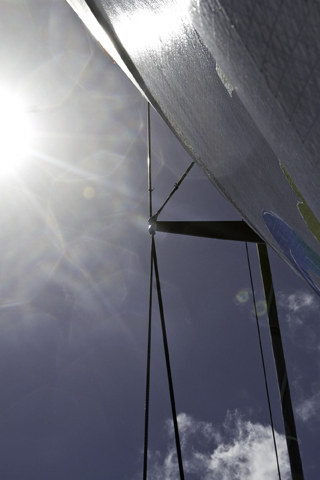 Receive emails when 'Lectronic Latitude is updated.
SUBSCRIBE