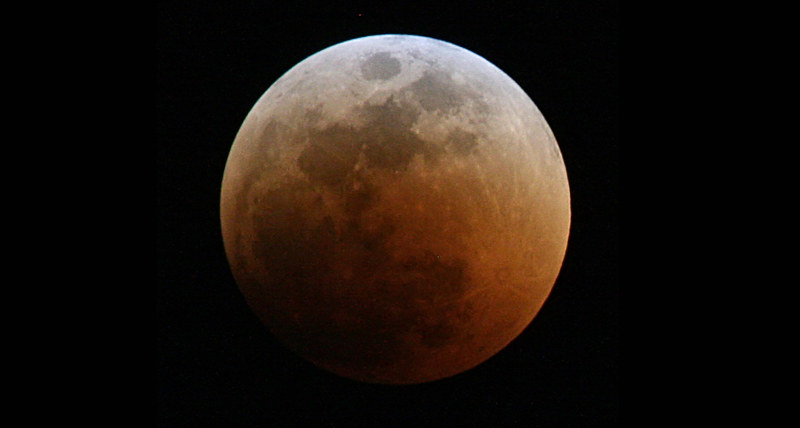 Most people we know try to sleep in a bit on Saturday mornings. But if you're into astronomical phenomena, you'll want to bounce out of bed tomorrow at dawn or before to witness the total lunar eclipse, which should be visible over the western horizon. Weathermen predict skies will be clear.
If you've never witnessed the cycle of a lunar eclipse, we can tell you it's a pretty awesome sight: Over a period of several hours, the moon appears darkened as it gradually passes into the earth's shadow. In this case the partial eclipse will begin at 4:45 a.m., with the total eclipse taking place between 6:06 and 6:57. Sunrise tomorrow will be at 7:14, at which time the moon will still be partially eclipsed (until 8:14 a.m.).
After soaking in that heavenly lightshow, we suggest making the most of the day by getting out on the water to commune with nature by another means. Yes, it will be chilly, but if skies are clear and there's even a little breeze, we think you'll be glad you made the effort. Who knows, next weekend it could be stormy.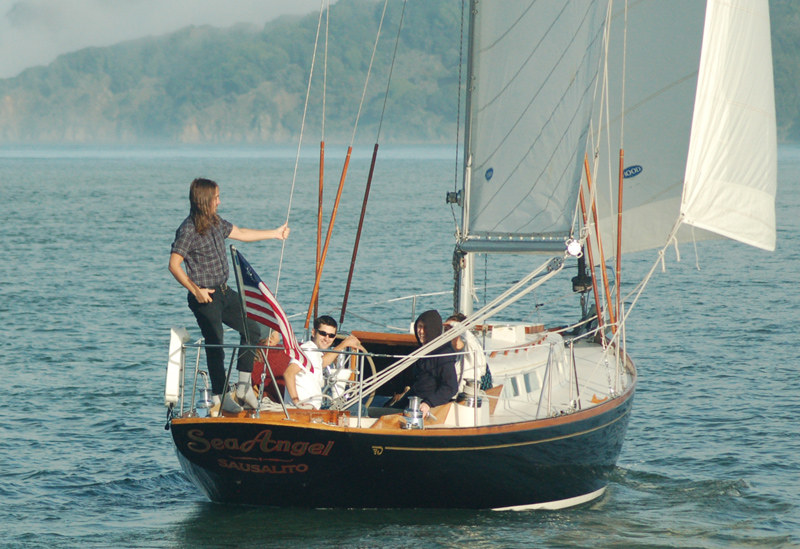 Seventeen days into their attempt at the Julles Verne Trophy, the crew of the 131-ft trimaran Banque Populaire V are putting a beat down on the reference time of the current record. Skipper Loïck Peyron and his 13-man crew have already passed the Kerguelen islands while putting up a 2,230-mile cushion over the time set by Franck Cammas' 105-ft trimaran Groupama 3 in 2010.
"We have between 25 and 27 knots of wind and we're always downwind, under gennaker with two reefs," said crewman Xavier Revil. "We are moving at 35 knots, with a good swell coming from behind which makes for beautiful surfs, being well placed for the drop-in, just as is done with a small boat. For 12 hours, we've been surfing from wave to wave. If you let yourself go, you can easily reach 40 knots. But it is limited to 35 nodes to stay within reasonable speeds and so the boat does not suffer. We are not even through half of the course."
Sounds like fun work if you can get it! On the monohull front, the Volvo Ocean Race's Cape Town in-port race goes off tomorrow, and all three boats that were knocked out of Leg One will be back out there, and hopefully, also for the start of Leg Two to Abu Dhabi on Sunday.

British solo circumnavigator Jeanne Socrates was among dozens of adventurers invited to meet Queen Elizabeth II and Prince Philip at a reception at Buckingham Palace last night. "The reception was to mark the centenary of Captain Robert Scott's final expedition to the South Pole, and to recognize the accomplishments of those involved in exploration and adventure in all its forms," says Socrates. "What a privilege to be invited!"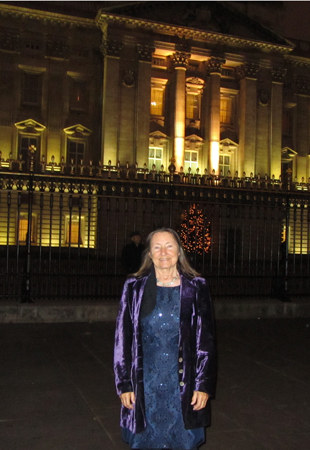 Other notable explorers included Ellen MacArthur, Sam Davies, Alex Whitworth, and Roz Savage. "I met rowers, kayakers, rock and mountain climbers, hangliders, and many different Antarctic and Arctic explorers and researchers," Socrates reports. "I also chatted with a very enthusiastic Princess Beatrice who took my card, saying she'd like to follow my nonstop attempt next year."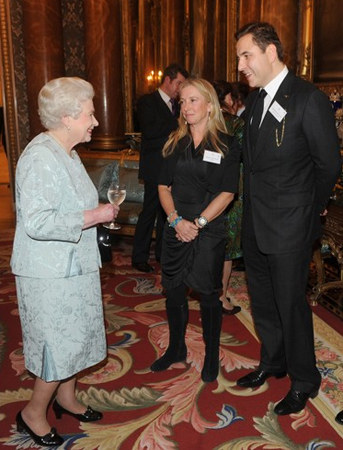 You read that right. After a broken boom at Cape Horn in January thwarted her last attempt to circumnavigate nonstop, Socrates has spent the last 11 months repairing and upgrading her Najad 380 Nereida in preparation for another attempt. "I'll fly back to South Africa mid-January and leave as soon as possible for Austraila or maybe Polynesia before going to Victoria. I'll start my third attempt at a nonstop solo circumnavigation from there at the beginning of next October."
You can follow her progress on her website.
Receive emails when 'Lectronic Latitude is updated.
SUBSCRIBE