The bad news is that two dinghies and outboards went missing in Cabo right after the Ha-Ha. The losses could have been the result of a bad knot and not pulling a dinghy far enough up a beach, respectively. But if we've said it once, we've said it a million times, lock your dinghy, lock your dinghy, lock your dinghy! Please don't forget, losing your dink is a major inconvenience and a very large expense.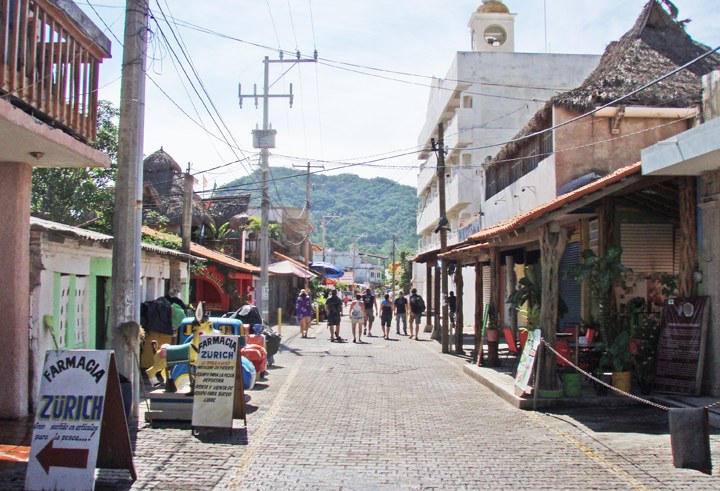 Elsewhere in Mexico, things have been sweeeeeeeeeeeeet. We're especially encouraged by a report from Barra de Navidad — clobbered a little more than a month ago by Hurricane Jova — that says the Gold Coast cruiser favorite has bounced back well. Here's the report from Joe Day of the Pearson 385 Daydreams:
"I just returned from Barra on a trip to inspect a boat in the local Cabo Blanco Marina. Barra being one of my favorite places on all of the Gold Coast, we were concerned how they have recovered after the hurricane. All things considered, they are doing well. The waterfront restaurants got pounded and many have some damage, but they are working 12 hours a day cleaning everything up and getting ready for the season. Remember how the main street was knee-deep in water and mud? It's all gone. The French Baker is hard at work again, and many of the shops are starting to open up.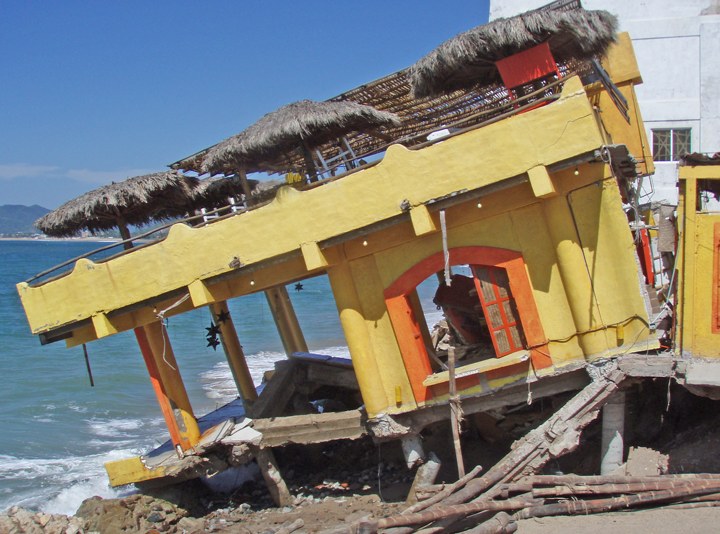 "Once you leave the Barra waterfront, everything looks as it always did, and you wouldn't even know they'd been hit by a hurricane. We took a water taxi out to the lagoon, and saw one sailboat washed ashore, but that was it. The Grand Bay Marina was unscathed. The only damage we saw was that some of the rip-rap washed off the jetty near the fuel dock as a result of waves coming across the lagoon. My recommendation to cruisers in Mexico is 'Barra for Christmas'; after all it is Barra de Navidad. We had one of our all-time best Christmases there with all the cruisers at the Sands Hotel back in '06. Keep Barra on your schedule, as they're expecting you!"
As we wrote right after Jova had ripped through, we had every confidence Barra would bounce back strong. And, yes, we intend to cruise on down there shortly after the holidays.
We hope the weather has been unseasonably warm and dry up in the States, because it's been fabulous down here on mainland Mexico and Baja. And here's what we're looking forward to over the next few days:
La Paz — Highs in the low 80s, lows in the high 60s. We know it has to be great out at the islands. If you're frolicking around out there, please send some photos.
Cabo — Highs in the low to mid 80s, lows in the 60s. Perfect wet T-shirt contest weather.
Mazatlan — Highs in the low 80s and lows in the low 70s. Simply salubrious.
Puerto Vallarta — Highs in the mid to high 80s, lows in the low 70s. This is where we've been kicking around since the end of the Ha-Ha, and we've had day after day of blue skies and pink sunsets. The winds have been light, the ocean is warm, and the first whales have shown up. As for the food, it's not only delicious, but they are practically giving it away. Unless, of course, you insist on staying at the Four Seasons, where we're told hamburgers are $25 and margaritas are $20.
While at Philo's Music Studio in La Cruz last night, a number of cruisers approached us wanting to put in a good word about Mazatlan. Chief among them was Steve Hollen of the Seal Beach-based Irwin 37 Andalucia, the only boat to have ever been dismasted in the Ha-Ha. "I've been in Mazatlan for the last two years," he said, "and I want everyone to know that I love that city. And I felt completely safe there." This was backed up by another woman — sorry we didn't catch her name — who said she's not only lived there for a long time and loves it, but also feels perfectly safe. Yet a third cruiser chimed in and said that they'd had engine work done at Bob Buchanan's Total Yacht Services, loved his work, and loved the city. All three acknowledged that there has been an increase in narco violence in the Mazatlan area, but it's almost all been inland, and tourists haven't been involved. In fact, they said foreigners in Mazatlan are treated like sacred cows, as they are in all of Mexico.
We hope you're enjoying the cruising down here this year, either on your own boat or if you're joining friends. If this isn't your year, don't despair — you have a lot of great cruising to look forward to.
Receive emails when 'Lectronic Latitude is updated.
SUBSCRIBE