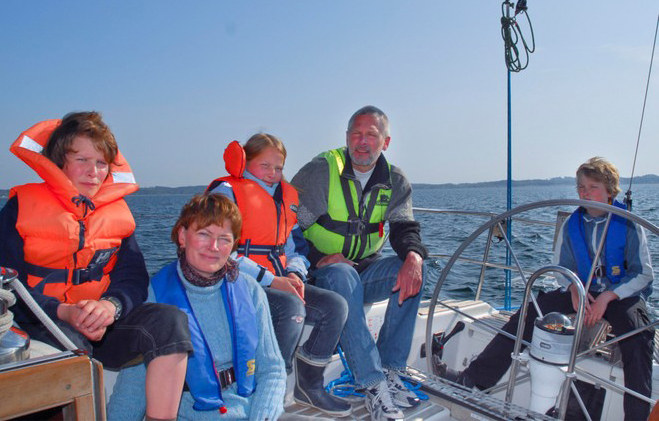 In contrast to the sad news that French cruiser Christian Colombo of Tribal Kat was killed during a pirate attack last week in the Gulf of Aden, we are happy to report that all members of the Danish Johansen family, of the Dynamic 43 Ing, were recently released by their Somali captors in exchange for a large ransom, reportedly paid by their insurance company. (The exact amount was not disclosed, but some reports speculate it was in the millions.)
Jan Johansen, his wife Birgit, and three children — sons Rune and Hjalte, and daughter Naja — had all been held captive since February 24 of this year. At one point it was reported that pirates proposed to set the family free if they would allow 13-year-old Naja to marry a pirate chieftain. They declined.
Jan and Birgit Johansen are longtime sailors who had dreamed for years of circumnavigating with their children. They set sail from their homeport, Kalundborg, Denmark, in 2009 and were originally scheduled to return home this year. Ironically, they have now kept that timetable, although without their yacht.
With few yachts willing to brave the waters of the Gulf of Aden these days, it seems those who do run an ever-increasing risk, despite a multinational naval effort to clamp down on pirate activity.
Longtime cruiser Roger Hayward of the Long Beach-based Morgan 440 La Palapa remembers the Ing incident well. "I was traveling toward the Red Sea back in February when the Quest and then the Ing where taken by pirates. In fact, Ing was less than 100 nm north of La Palapa in a mini convoy of three boats — one of which had lost its propellor — when it was pirated.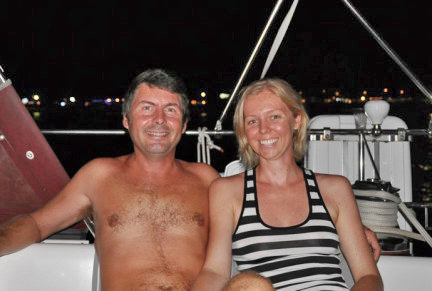 "We had left before both the Quest and Ing events and we got news of them while we were underway. It's a long story, but it was a very stressful night sailing in formation with no lights until we finally rendezvoused with a U.S. destroyer 24 hours or so after Ing was pirated."
La Palapa is now safely in the Med, where Roger has recently discovered that he can catch up with Latitude 38 by downloading eBooks from our site. He plans to cross the Atlantic in November with his new girlfriend, Karli.
Receive emails when 'Lectronic Latitude is updated.
SUBSCRIBE