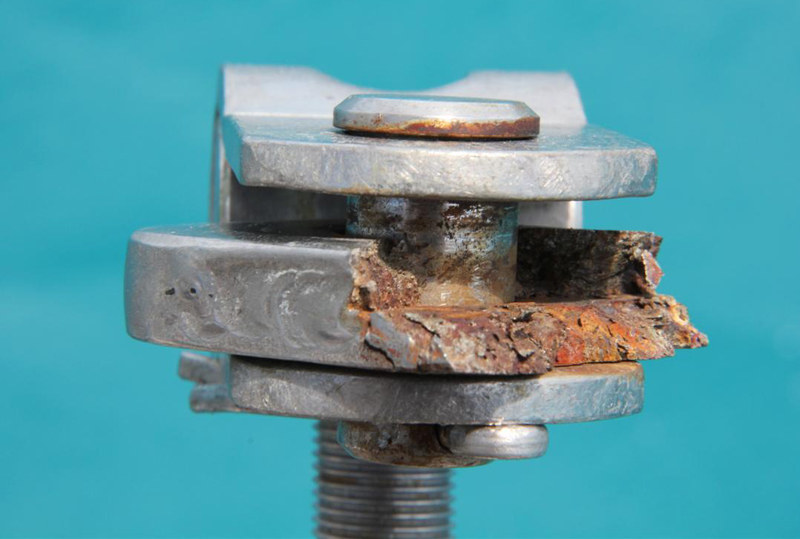 Brick House, the Middletown, Rhode Island-based Valiant 40 sailed by Patrick and Rebecca Childress, was dismasted several days ago while underway from Kiribati to Vanuatu. The port upper shroud chain plate broke during a passing squall, causing the mast to fold over just below the spreaders. Neither Patrick nor Rebecca were injured and there was little damage to the boat. They were able to motor to a nearby atoll where they stabilized the rig and then motorsailed with a jury rig to Tarawa. They are now attempting to cut off the top section of the mast (which is dragging in the water) so they can continue the 400 miles to Majuro in the Marshall Islands where they hope to effect repairs.
Patrick is known for his solo circumnavigation 32 years ago aboard his Catalina 27 Juggernaut. Both he and Rebecca have written scores of articles for various sailing publications, and helped many sailors during their current circumnavigation.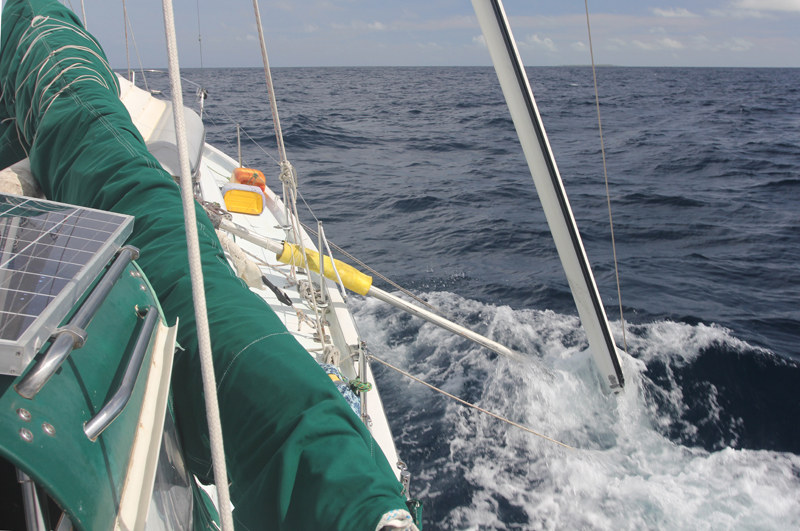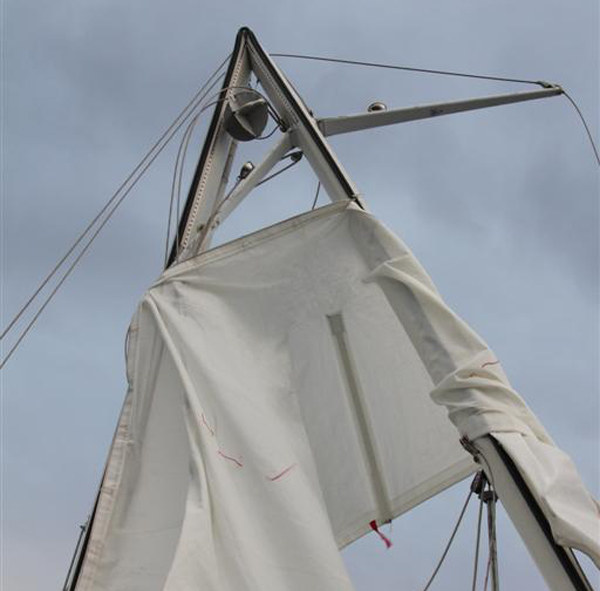 In a recent email, Rebecca wrote: "Patrick climbed the mast to make miraculous alterations in a bumpy anchorage to make it safe enough for us to proceed. He has a great spirit about it all. What we need now is a 4-foot mast section made by Spar Tech (or possibly Super Spar – the Valiant factory isn't sure which one we have) It is 25 inches in circumference; a perfectly shaped oval about 9 inches fore and aft, and 6 inches side to side at the fattest part. There are no flat sides."

If anyone can help find the proper section of mast, please email Patrick and Rebecca ASAP.
Ad: Catalina Island's Two Harbors
Two Harbors, Catalina Island, is a truly unique island destination. With just the right mix of dining, activities and amenities, this rustic resort village is a true boater's paradise.
Call (877) 778-8606 or visit www.visitcatalinaisland.com/twoHarbors/index.php.
Reader and Baja Ha-Ha vet Randy Garrett, who keeps his Beneteau First 42 R3 at Oxbow Marina in the Delta, called to let us know that a salmon barrier had been erected at the head of Georgiana Slough. "We were thinking of heading up that way, but someone told me that the barrier is only four feet below the surface of the water — we draw 9′ 6"," said Garrett. That seemed a little fishy to us so we did a little digging.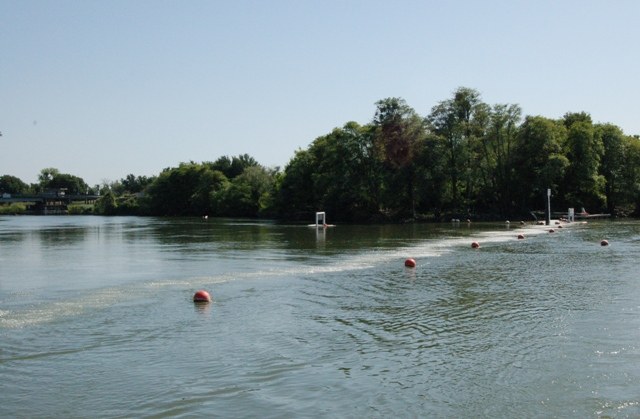 It turns out that the barrier Garrett was told about is, in fact, in place at the head of Georgiana Slough. Its purpose is to deter ocean-bound Chinook salmon from wandering off the beaten path, where 65% of them would likely die. The "bubble barrier" does this by flashing strobes and emitting annoying noises inside a curtain of bubbles. The fish apparently don't want anything to do with the cacophony so they hightail it back to the Sacramento River.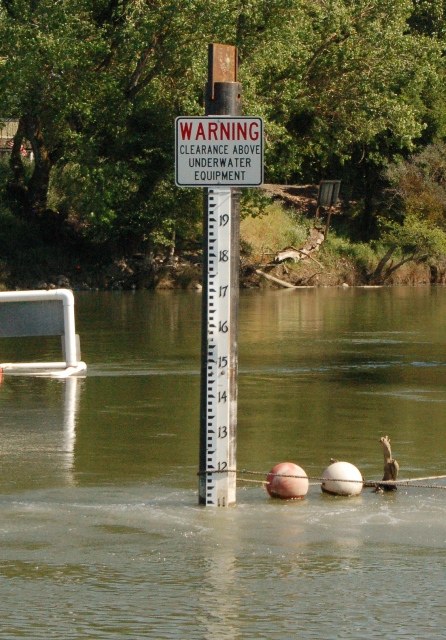 But according to Project Manager/Engineer Jacob McQuirk, the depth of the barrier is much deeper than Garrett was told. "It's no less than 10 feet at a normal low tide," he said. A little reconnaisance trip on a cruising boat that draws six feet proved that, while the bubble barrier looked intimidating, the trip through the minefield of buoys was the most hazardous part, especially in a ripping spring current. An inverted staff gauge at the entrance tells the clearance above the barrier, just in case you need visual proof.
McQuirk says the project — which includes a study of its efficacy — was granted an extension and is now slated to end mid-May, with the barrier being removed no later than June 15.
Receive emails when 'Lectronic Latitude is updated.
SUBSCRIBE