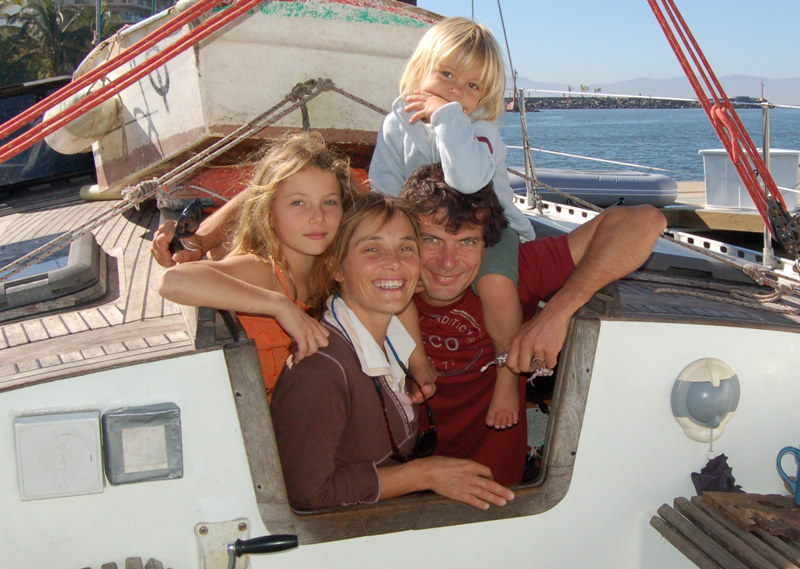 We've known circumnavigating sailors who've replenished their cruising kitties in all sorts of ways — by working at odd jobs ashore, repairing gear for other sailors, playing music in foreign bars . . . you name it. But last week we observed a new variation: As they slowly make their way around the world, French sailors Delphine Lechifflart and Franck Rabilier perform 'high-wire' circus acts from the rigging of their 40-ft sloop La Loupiote — and pass the hat afterward for donations to their cruising cause.
Franck was trained as a circus performer as a kid, but gave it up to be an engineer. After he met the extremely athletic Delphine, however, the couple began practicing acrobatic routines together just for fun. Some time later they hatched the unique idea of buying a sailboat and creating special shows that could be performed from the rigging.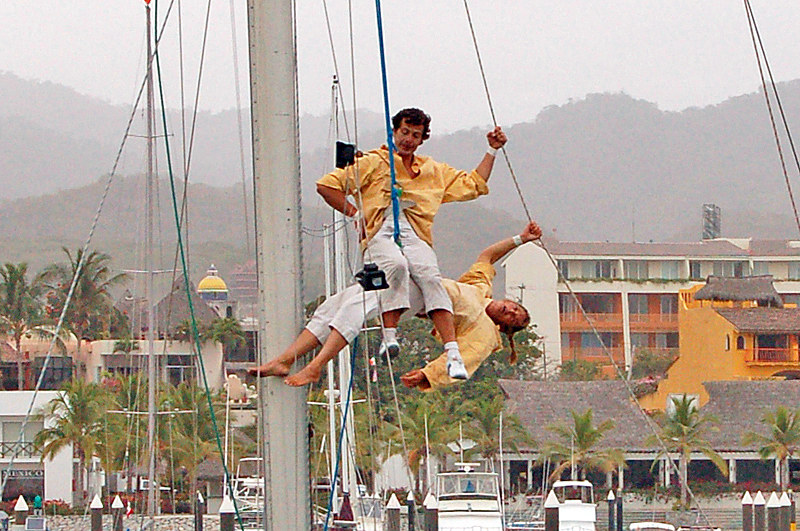 Having begun their cruise in Brittany, France, in '04, they've sailed thousands of miles and performed in hundreds of harbors from the Great Lakes to Martinique, west to Panama and north to Mexico. When we saw them perform last week in Banderas Bay, their two-part show had been honed to perfection. The first 20-minute segment, The Navigators, was a slapstick comedy sketch reminiscent of the antics seen in silent movies, while the second piece, Between Islands and Wings, had a sweet romantic theme. Both required great skill and timing, and were flawlessly performed, even when the wind kicked up to 18 knots.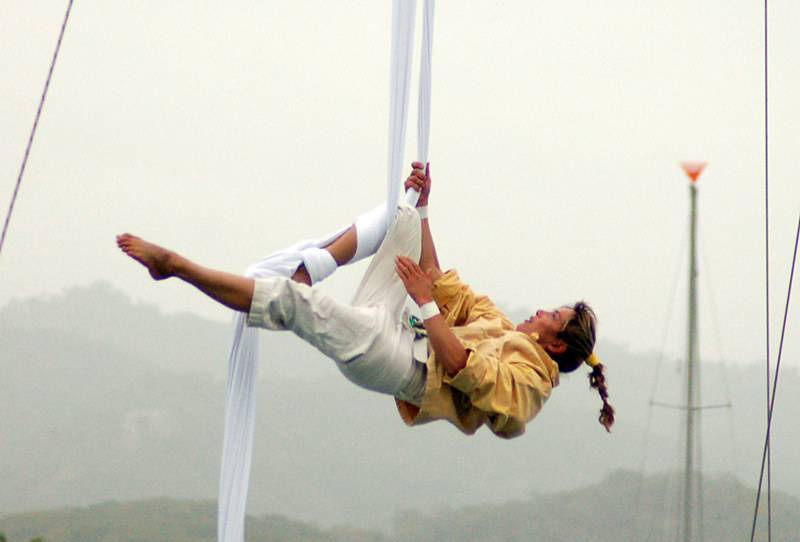 The couple and their two lovely daughters (who are not yet part of the act) will soon head offshore to Hawaii. They'll be in British Columbia in September for a confirmed engagement, then will head south to San Francisco where they hope to perform — as always, for donations — at a number of yacht clubs. (Email Franck if you'd like to offer to host them.)
Receive emails when 'Lectronic Latitude is updated.
SUBSCRIBE