Bay sailors who are also football fans were faced with a tough choice yesterday: Enjoy a rare warm breeze aboard your boat or sit in front of the boob tube for the better part of a gorgeous afternoon. It was a no-brainer for Greg Clausen, who sails his Santana 30/30 Wisdom out of Tiburon: "I wasn't too concerned with a football game on TV when it was 83 degrees in Marin County with a nice northerly breeze." Amen, brother!
We've received several reports of theft and ransacking of cruising boats in the Marshall Islands over the last few days. Patrick and Rebecca Childress of the Rhode Island-based Valiant 40 Brick House sent this summary of recent unfortunate events that are tarnishing the reputation of this destination popular with cruisers during the South Pacific cyclone season.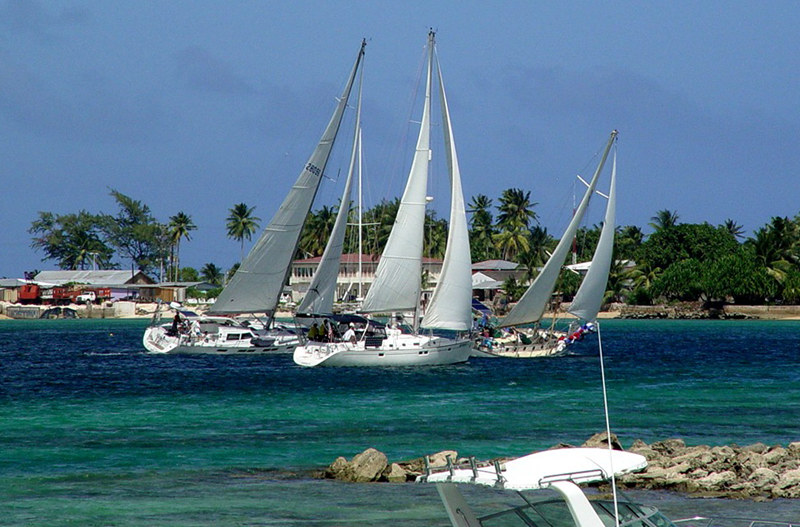 "High- and low-level theft throughout Majuro in the Marshall Islands has spilled into the harbor, affecting world-roaming cruising yachts. Within a few months' span, 10 unattended yachts have been broken into at night and ransacked. One daylight boarding was witnessed by a fellow cruiser and the teenagers were apprehended. Police refused to press charges. Another band of thieves responsible for some night intrusions and cuttings of moorings were apprehended and confessed. No prosecution of these politically connected people could be enacted. Another group of stealthy thieves boarded vacant yachts after midnight via SCUBA gear. Setting off loud alarms on our yacht, these experienced thieves vanished underwater despite the earnest work of cruisers in dinghies to locate them. Since the local police will not move past the shoreline, defense from and capture of thieves is left to the cruisers themselves. If you make the unfortunate mistake to leave your floating home in Majuro so you can return to the U.S. for important business, like we did, it's almost certain you will return to find you had uninvited visitors and the police are of no assistance."
Chuck Handy, who has lived aboard in the Marshalls for the last two years aboard his 41-ft boat Deviant, says he's been boarded by thieves three times during that time. "Boats that have come north for the winter are leaving daily in fear of their safety and for their property," he writes. "The Marshall Islands have become one of the most dangerous places to visit by yachtsmen as a result of this activity. It's unfortunate because the Marshallese People are generally very kind and welcoming but these young men consider themselves gangsters and above the law which is incapable of stopping them."
We'll have more on this in the March issue of Latitude 38, as well as detailed results of our informal poll about safety in Mazatlan — the overwhelming sentiment is that it's very safe. Even 69-year-old Canadian tourist Mike Di Lorenzo, who took a stray bullet to the leg last month while walking toward the plaza, told a Canadian news outlet that he still feels safe in Mazatlan, and that he and his wife are considering buying a home there!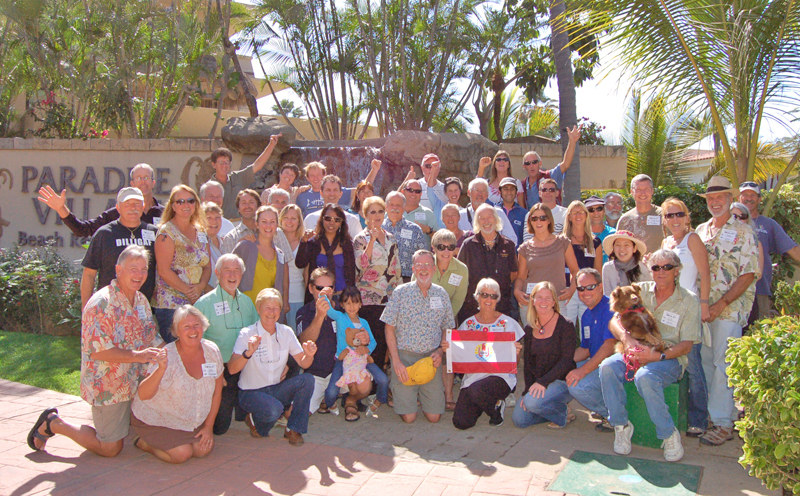 There's no doubt about it, the annual migration from the West Coast of the Americas to fabled isles of French Polynesia is about to begin. As always, the biggest concentrations of boats about to make the 3,000-mile leap to the islands are gathered in Puerto Vallarta, Mexico, and Balboa, Panama.
We got to know crews from nearly three dozen boats Friday at Latitude 38's annual Pacific Puddle Jump send-off party, co-hosted by the Vallarta YC at Nuevo Vallarta's beautiful Paradise Village Resort.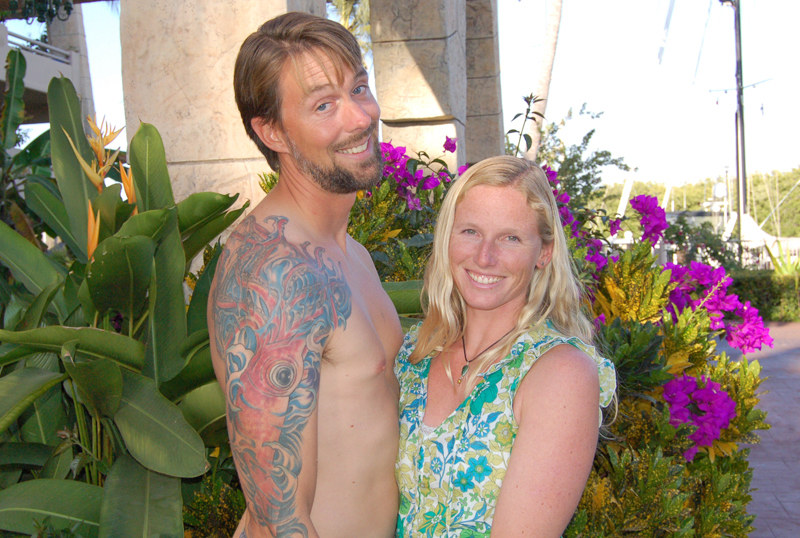 Fleet members in attendance included Americans and Canadians who've recently escaped the rat race, Australians who've recently purchased boats on the West Coast, and several groups of Europeans — some of whom have already done a circuit to Tahiti, Hawaii and Alaska, and are now heading west again.
With hors d'oeuvres provided by Vallarta YC, drinks provided by Latitude and multimedia presentations by both Tahiti Tourism and Latitude, it was a fun and informative event that seemed to be enjoyed by all. We observed some new friendships being kindled that will undoubtedly become stronger as the fleet island-hops westward along the 'cruiser milkrun' to New Zealand and Australia. Look for mini-profiles on these adventurous sailors in the March edition of Latitude 38.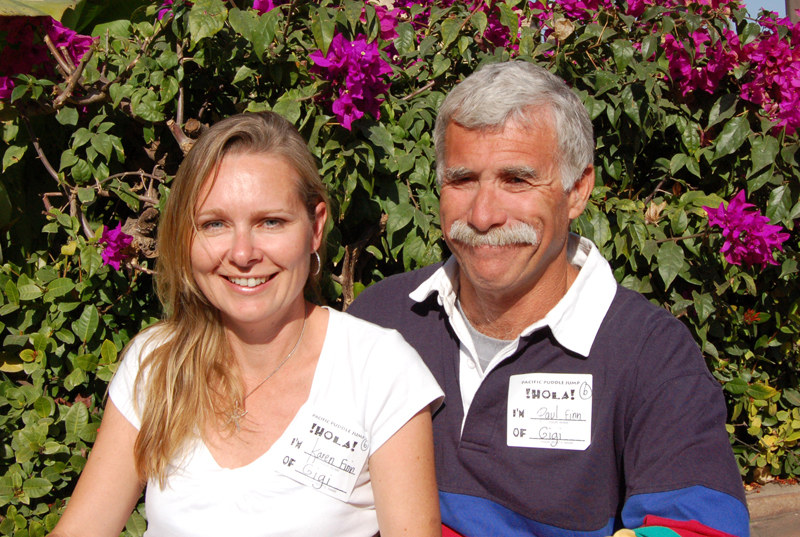 For us, the next stop on the Puddle Jump circuit is Balboa, Panama, where we hope to meet dozens more international crews that are headed west at our Balboa YC send-off party, February 12 (11 a.m.). All this 'jumping' typically happens during spring, by the way, because the months of February through May are considered to be the ideal weather window to cross into the South Pacific.
Receive emails when 'Lectronic Latitude is updated.
SUBSCRIBE