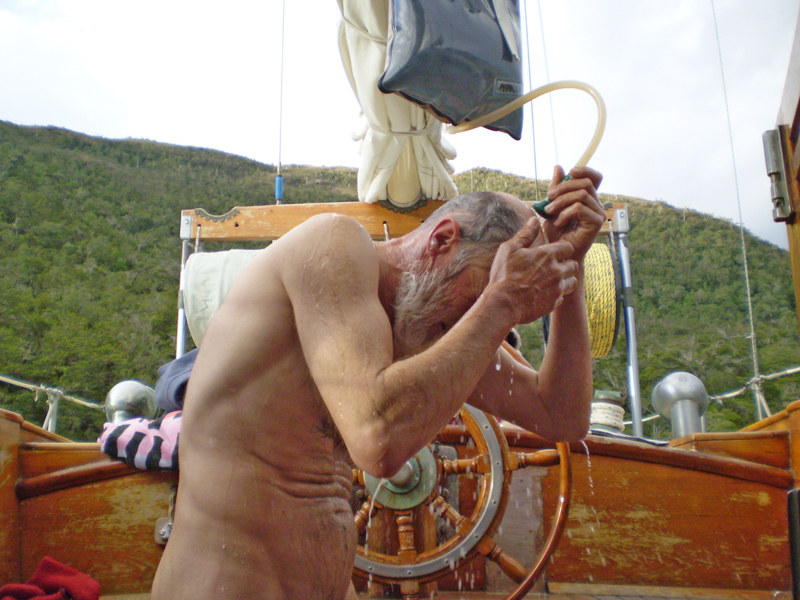 In the October issue of Latitude 38 we profiled the crews of several cruising boats passing through the Bay. Paul Smulders and Julie Newton of the 43-ft Laurent Giles-designed woody Mia II, one of the couples we featured, are on their way south again after having cruised from British Columbia to Cape Horn and back a few years ago.
"All this discussion in Letters about taking showers onboard reminded me of one of our best showers," Julie told us. "After a day and night of dozens of sail changes while crossing the Golfo de Penas on the Chilean coast, Paul had his first shower since we left Puerto Williams three weeks earlier. We were anchored in Bahia Anna Pink at Seno Purgatorio in 30 feet of the clearest, clean water — we could see the anchor and the pattern the chain made on the bottom!"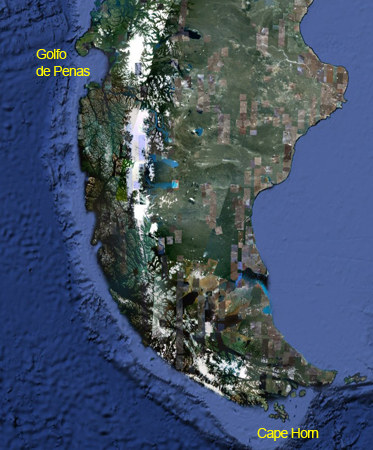 What about you? Tell us about your most memorable outdoor shower — please keep it boating related. Photos are a bonus!
"October 12 was both exciting and costly for us here in Costa Rica," write Bruce Stevens and Clark Nicholson of the Dana Point-based Gulfstar 50 Two Amigos. "We were anchored off the beach at a resort town of Quepos. About 7:30 p.m., while it was dark and we were below watching a movie, we were silently boarded by six or more heavily armed bandits carrying shotguns and pistols. They had been observing us for two days, it appears. We were duct taped and, because they were worried about me, I received extra tape plus electrical ties and had two armed guys watching me. They took our three computers, cash, and all the boat electronics including radar, chartplotter, two ham radios, VHF radio, two handheld radios, a pactor modum, inverter, three cell phones, two handheld lights, and our copy machine. One of the bandits was crazy and probably on drugs, waving a knife and pistol and constantly making threats. They also took our large dinghy but I was able to recover it on the rocks by the beach later. They tried to steal the outboard engine, but it was too heavy.
"We have filed the police reports but have little hope of seeing the items again. The most important thing is that Clark, myself, and a guest are still alive, especially since I gave them a hard time. Our plan is to initially get a handheld VHF and GPS. With those and our paper charts we can continue. We will gradually replace the stolen items as we progress along. We will also now move at least every two days in case we are surveiled again. To say we are disappointed in Costa Rica is to put it mildly. This is over and above the difficult time the authorities give cruisers."
We hope to have more to share about Bruce and Clark's story in the December issue of Latitude 38.
Upon arrival and approach to Port Resolution, Tanna Island, Vanuatu, two Northern California-based catamarans — Jim and Kent Milski's Schionning 49 Sea Level and Steve May and Manjula Dean's Corsair 41 Endless Summer — jumped into a search and rescue operation for 12 locals and a baby whose panga had capsized in rough conditions on return from 10-mile distant Aniwa Island. Others involved in the search included the only ship in the Vanuatan navy, an aircraft, the cruise ship Pacific Dawn, and cruising vessels Peggy West and Sea Tropaz. Some had already been searching for a day when the two cats joined in. Given the fact that the seas were still rough and the panga had capsized many hours earlier, Jim and Steve naturally had their doubts that anyone would be found — let alone be found alive.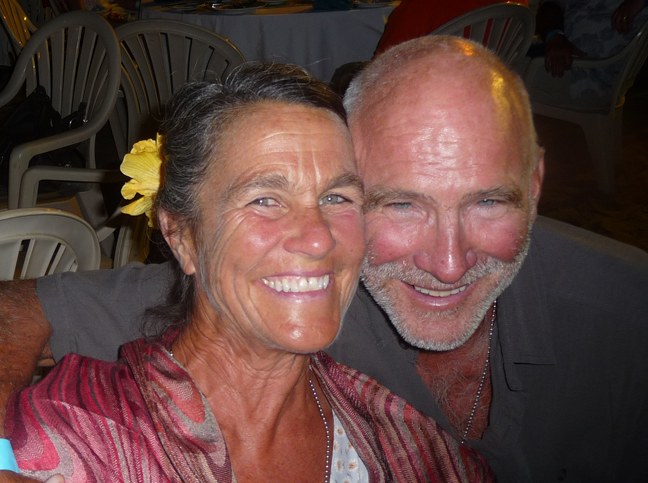 As Endless Summer approached Anima, May radioed to report that a fisherman had picked up the captain of the capsized panga early that morning. This gave them the first clue that everyone had been searching the wrong area because the current was running opposite of the normal direction. A short while later the search turned mystical. One of the local elders went to the bow and chanted. When he returned to the cockpit, he told Jim he'd 'seen' the victims floating in the current. The elder directed Jim to steer in a different direction. Faced with a tough decision, Jim decided to follow the elder's instructions, which was to go to the other side of the island.
A short time later, they spotted the overturned panga!
There was only one person lying on it, a fellow named Chuck. He said that everybody had righted the panga and bailed it out. But after it flipped a second time, the captain and four other men decided to swim for the island — and survived. But the others, four men, two women, and the baby had drifted away. It was difficult given the big seas, but Chuck was transferred to Sea Level. After being given some food and water, and dressed in warm clothes, he fell asleep in the salon.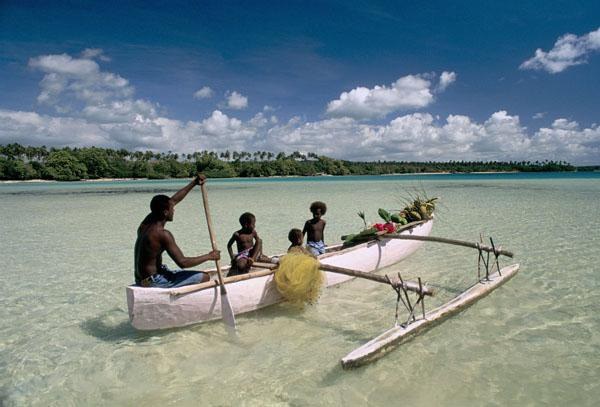 The elder directed Milski to continue to the northeast. At that point the rescue plane reported something in the water ahead of them. Soon the navy boat passed Sea Level heading toward the indicated site. Two men, who had been in the water for 34 hours without PFDs, were spotted and picked up by a dinghy from the navy boat. Unable to get the men, both of whom were barely conscious and in very poor shape, onto the navy boat, they were put on Sea Level to be rushed to the medical clinic in Port Resolution.
As Sea Level was rushing back to port, John and Amanda Neal, two well-known offshore sailing instructors from Friday Harbor, called on the radio. They said they had two Aussie doctors on their Hallberg-Rassy 46 Mahina Tiare III. The rough seas kept the doctors from swimming to Sea Level, but they cautioned not to give the survivors, whose pulse could barely be measured, any hot tea. The problem is that tea is a diuretic. The survivors seemed to rally as they were transferred ashore.
The following day Sea Level, Endless Summer and Mahina Tiare returned to the search area to look for more survivors. Their efforts were eventually called off, as it was decided that the remaining four adults and the baby were presumed dead. Although Sea Level played a big role in the saving of three lives, it had been a heart-wrenching experience because of the loss of the others.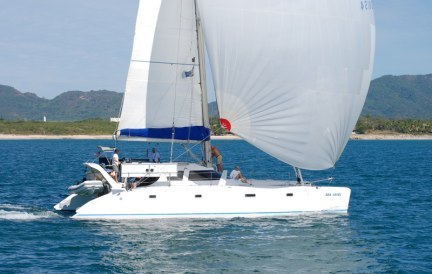 Two days later, the crews of Sea Level and Endless Summer were publicly thanked and presented with valuable local gifts, such as a live pig, three live chickens, feathers and so forth. Jim and Steve were also given the equivalent of $450 U.S. — which they promptly gave back to the locals so they could buy radios, PFDs and other life-saving equipment.
A longer and more detailed version of this story by Sea Level crewman Larry Mosher will appeared in the November 1 Latitude 38.
Receive emails when 'Lectronic Latitude is updated.
SUBSCRIBE