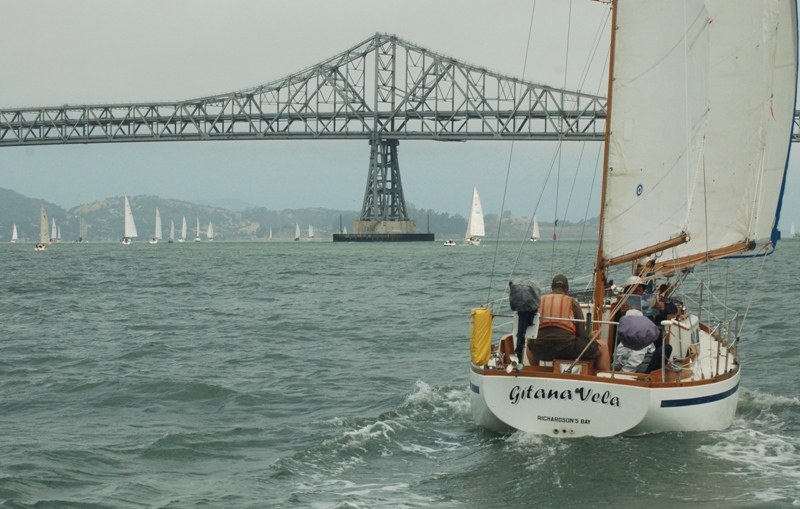 The Delta Doo Dah Deux kicked off Friday afternoon at a great potluck-cum-skippers' meeting hosted by Tradewinds Sailing Club and Marina Bay Yacht Harbor. Held on Tradewinds' sheltered patio, Doo Dah'ers had one last chance to see just what they'd be missing — or, rather, not missing — for the next week: biting winds and gray skies.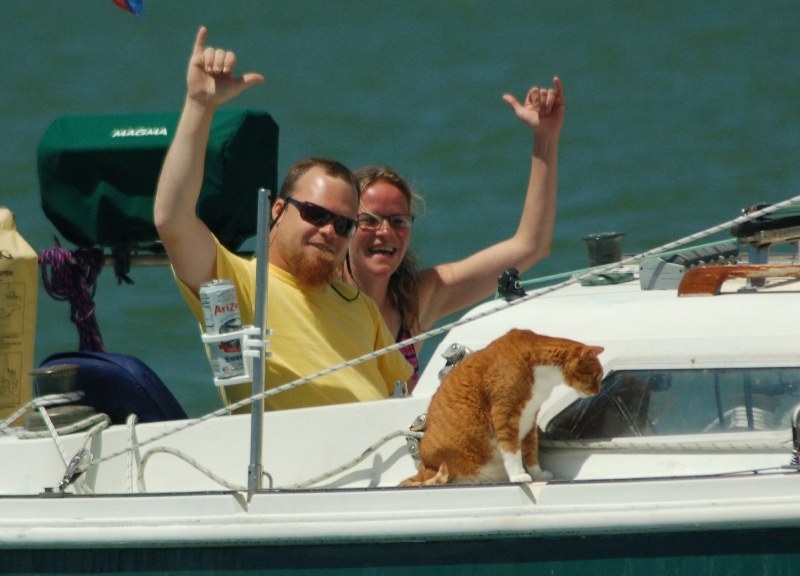 Walking the docks at Marina Bay the next morning, we saw more than one sailor decked out in full foulie gear — but they wouldn't need it for very long. Almost as soon as the fleet sailed under the Richmond Bridge, the gray gave way to sun and 15 knots out of the south, making for a fantastic broad reach up San Pablo Bay. "I want to thank you for a beautiful sail," gushed one Doo Dah'er. While we'd like to say we special ordered the perfect conditions, we can't take all the credit.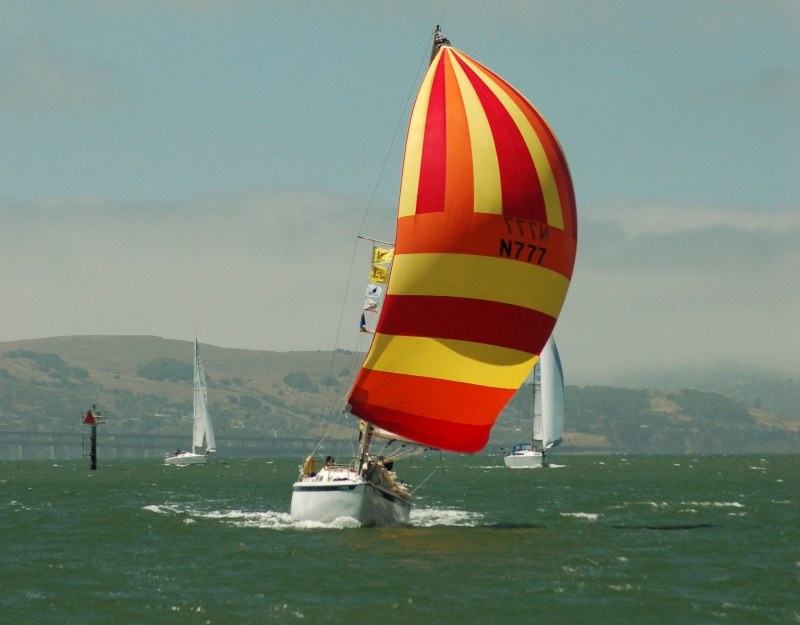 Thanks to a strong flood that lasted all day, boats reached their destinations quickly, some breaking off for Benicia or Glen Cove Marina, while others took advantage of their speed to make it closer to Pittsburg Marina, site of the Welcome to the Delta party. Those who didn't head directly to Pittsburg were treated to some tricky navigating due to a speed-waterskiing competition on New York Slough, but everyone eventually made it in time for the party.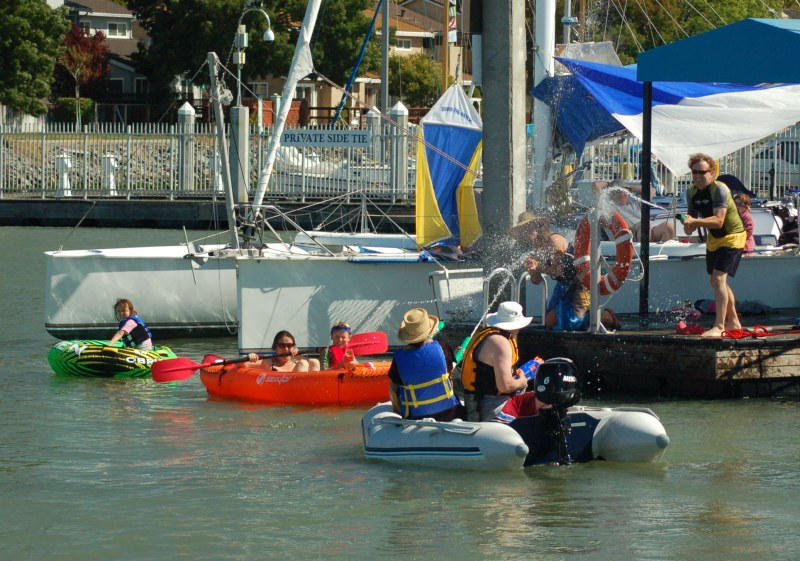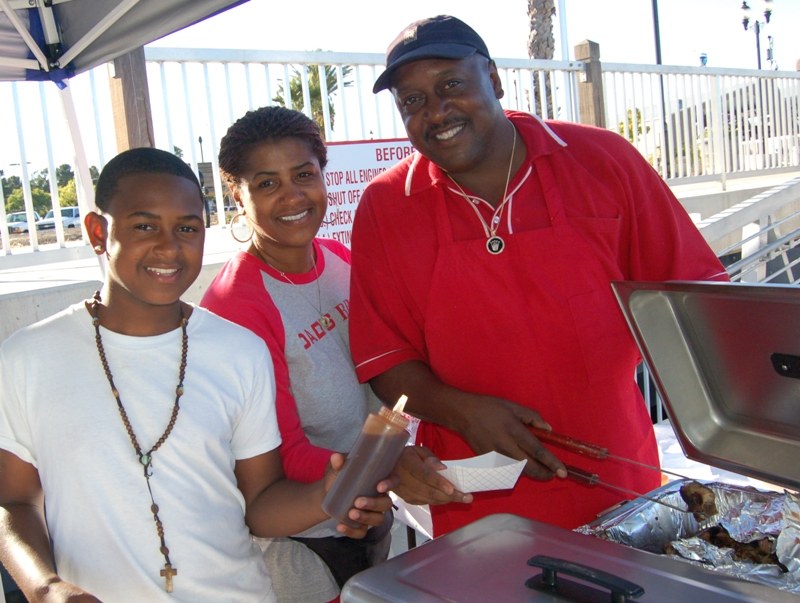 Co-hosted by Pittsburg Marina and Delta Discovery Cruises, the party was held on and around the latter's cruise boat Island Serenade, and featured all the fixin's from Dad's BBQ and the Mike Osborn Band playing some kickin' blues and rock. On top of all the socializing and dancing, a second round of prize-giving — the first was at the Kickoff Party — gave folks even more reason to celebrate thanks to generous donations from Little Venice Yacht Club, Owl Harbor Marina, Glen Cove Marina and Trinitas Cellars.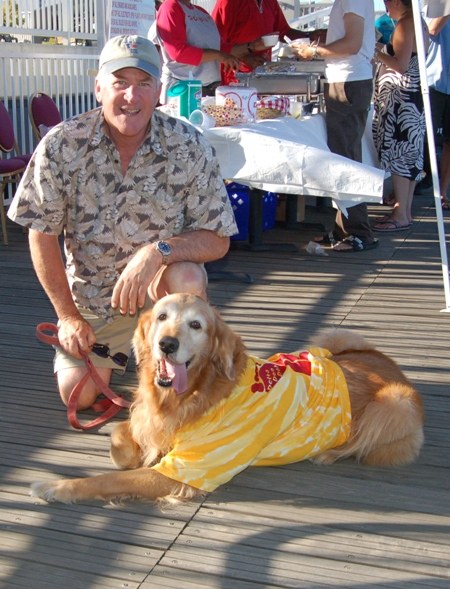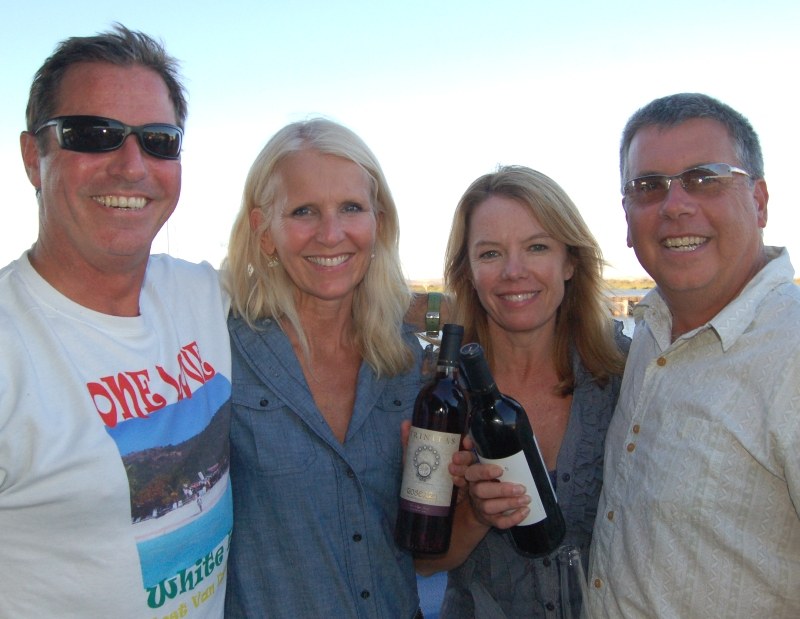 As this story was being written, the entire Doo Dah fleet was performing a mass exodus from Pittsburg Marina, bound for Boyd's Harbor on Bethel Island, where Peter Yates is standing by to host a beach party. The morning net reported today's high should be 90° with west winds around 12 knots.
Try not to turn green.
Receive emails when 'Lectronic Latitude is updated.
SUBSCRIBE