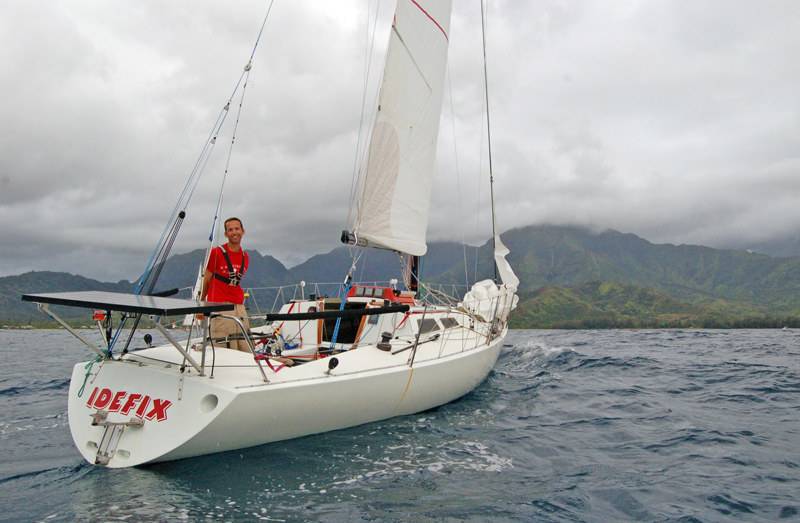 It was a busy holiday weekend for the Singlehanded TransPac Race Committee. Not only did they enjoy fireworks on the beach of Hanalei Bay, but they also finished nine of the fourteen boats entered in the race, which started off Corinthian YC on June 19. Starting with Jeff Lebesch's Hecla around 1 p.m. (local time) on Friday, the racers considerately finished every 24 hours or so until yesterday when four roared across the line in a 12-hour period. Here's the order in which boats anchored in idyllic Hanalei Bay:
Jeff Lebesch's Hammerhead 54 Hecla on Friday
Adrian Johnson's Olson 30 Idefix on Saturday
Ronnie Simpson's Jutson 30 Warrior's Wish on Sunday
Max Crittenden's Martin 32 Solar Wind on Monday
Ken Roper's Finn Flyer 31 Harrier, Paul Nielsen's Olson 34 Culebra, Dave King's Westsail 32 Saraband and George Lythcott's Express 27 TAZ!! yesterday
John Hayward's Valiant 40 Dream Chaser this morning at dawn.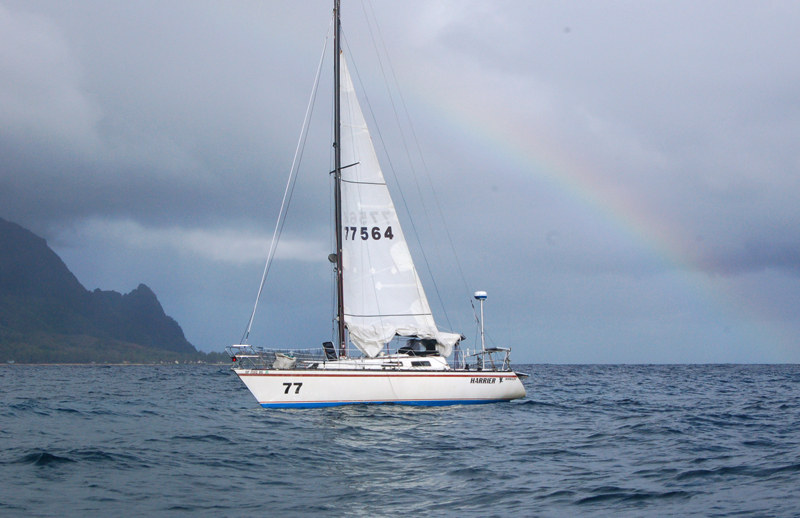 Of those nine, only one so far has come in at night — George Lythcott on TAZ!!. Having had much of his frozen food stores go bad after about a week, Lythcott rationed his remaining food for the rest of his trip. "No more nuts and dried fruit!" he shouted when the committee boarded his boat last night. "I'm going to have a big, big, BIG lobster dinner!" But he had to settle for a hot dog on the beach — provided by his extended family, all of whom flew in as a surprise for George.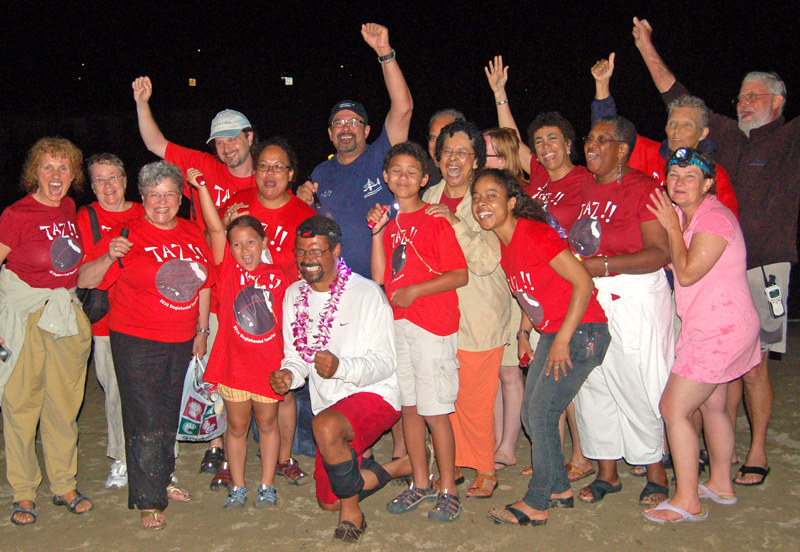 That leaves five boats on the course: Gary Gould's Islander 36 Pakele and Al Germain's Bandicoot will finish within the next 24 hours, leaving Adam Correa on the International Folkboat Blue Moon, AJ Goldman on the Cascade 36 Second Verse and Sam Burns on the Catalina 309 Southernaire bringing up the rear. It appears the final three won't make the Awards Party on Friday night but they all hope to finish by the race's deadline Saturday at noon.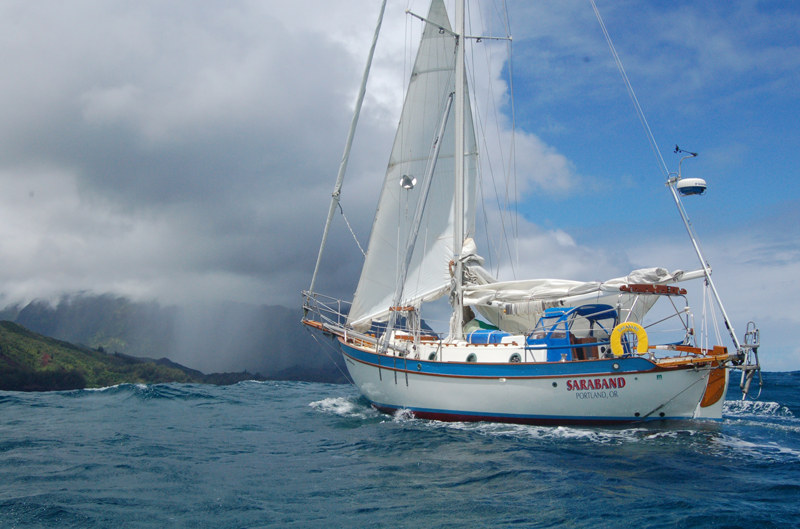 While the final results won't be officially announced until the race's deadline, calculators across the globe have no doubt been crunching the numbers to figure out who won. You can find out if you were right on Saturday on the race's website.
Receive emails when 'Lectronic Latitude is updated.
SUBSCRIBE