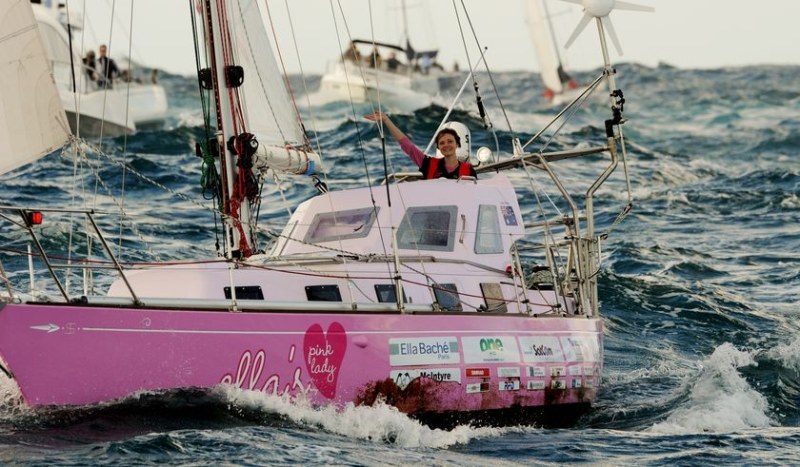 A grinning Jessica Watson sailed into Sydney Harbor Saturday afternoon to close the circuit on her non-stop solo circumnavigation only to be greeted by tens of thousands of cheering fans. The young Aussie — just a couple days shy of her 17th birthday — had just spent the last 210 days completely alone aboard her S&S 34, Ella's Pink Lady, so the spectacle must have been overwhelming. But the upbeat teenager appeared to take it all in stride. "I don't consider myself a hero," she said in response to Australian Prime Minister Kevin Rudd's proclamation that she was the nation's newest hero. "I'm an ordinary girl who believed in a dream. You don't have to be someone special or anything special to achieve something amazing. You've just got to have a dream, believe in it, and work hard."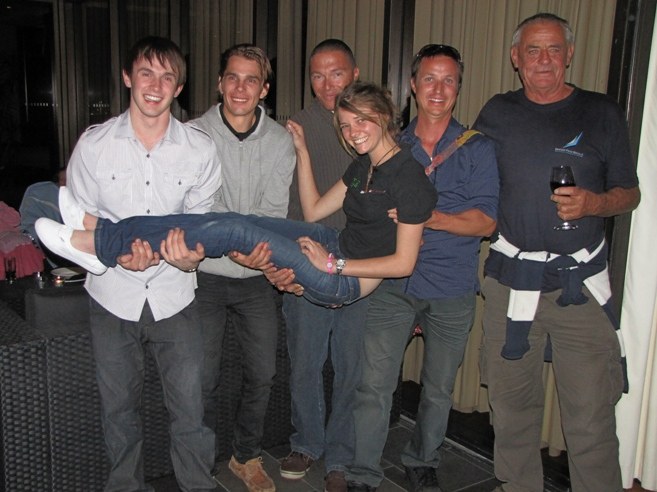 Though her record-setting journey will not be officially recognized — record-keeping organizations have dropped 'youngest' and 'oldest' sailing records out of safety concerns — Jessica Watson is, to date, the youngest person to sail solo, non-stop and unassisted around the world. We applaud her amazing achievement, and have little doubt the world will be hearing much more from this driven young woman in the future.
With just over a month to go before the start of the Singlehanded TransPac, a handful of entrants have yet to complete their qualifier sail. The bienniel race from San Francisco Bay to Kauai, sponsored by the Singlehanded Sailing Society, runs every other year, and is preceeded by the LongPac race — which is held in the intervening year — to serve as the qualifying sail for prospective racers. Solo TransPac'ers who don't compete in the LongPac are on their own in regards to their qualifier, so a handful decided to sail under the Gate together this weekend to complete their entry requirements.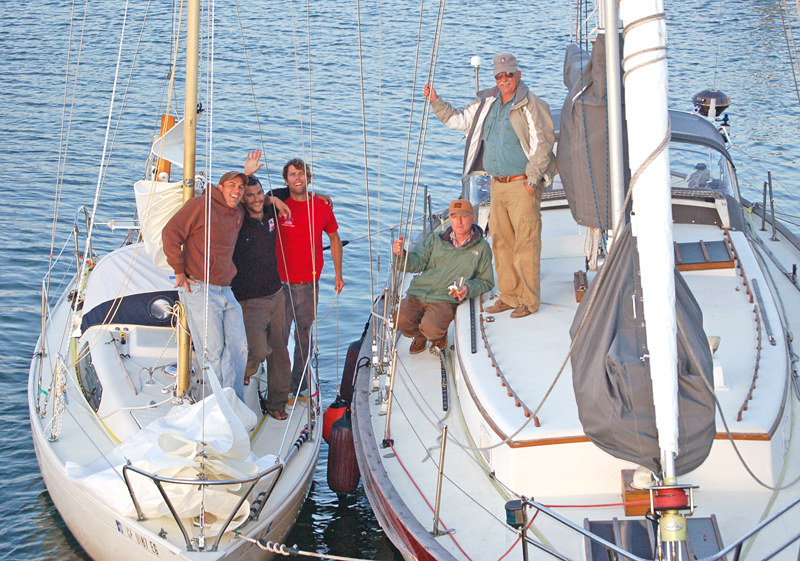 Three 'LatePac' sailors — along with a couple other racers — met Friday afternoon at Schoonmaker Point Marina in Sausalito to check out each others' boats, swap stories, and discuss plans for the sail. The evening ended early so the sailors could get some rest before the 4 a.m. cast-off. Unfortunately, the weather was less than cooperative, offering only light winds on the ocean all weekend. Even so, Ronnie Simpson aboard Warriors Wish was able to complete his qualifier today in upward of 30 knots of breeze. Hopefully the freshening wind will allow the others to finish as well.
Ever thought about doing the Baja Ha-Ha rally? Are you considering joining this year's fleet?
If you are — and you're in Southern California — we'd strongly encourage you to attend a free gathering Wednesday, May 26 at Ullman Sails, Newport Beach. Latitude 38's Managing Editor Andy Turpin will be on hand to host a fun and informative seminar on this year's rally. After his digital slide show, there will be plenty of time to pick his brains — he's done 14 previous Ha-Ha's — about details of the event, as well as pre-rally prep and post-rally cruising. He'll also be happy to share info on the 2011 Pacific Puddle Jump.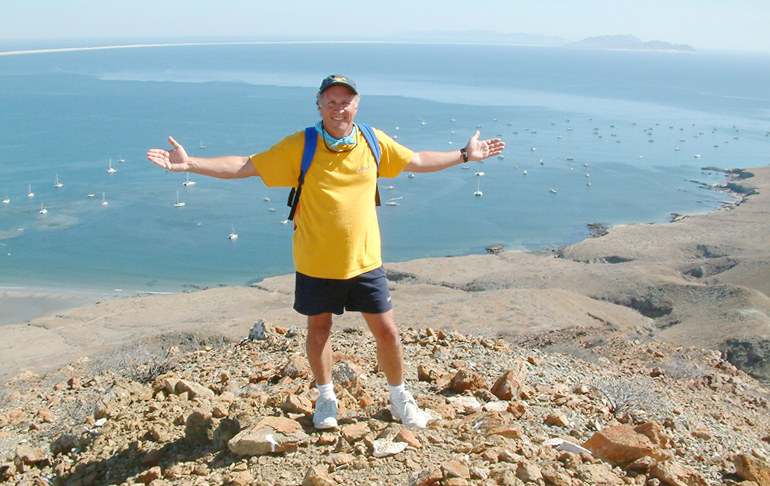 Meanwhile, online entries for Ha-Ha 17 continue to grow. Early indications are that this will be a fleet full of colorful characters, as evidenced by the entry for the San Francisco-based Tayana 47 El Tiburon. Owners Darrell Erickson and Sarah Powell write. "I gotta tell you, I was just about dying from food poisoning on May 3 when I signed up for the 2010 Ha-Ha — but there was no way I was going to miss early registration. We are number 10, so diligence paid off!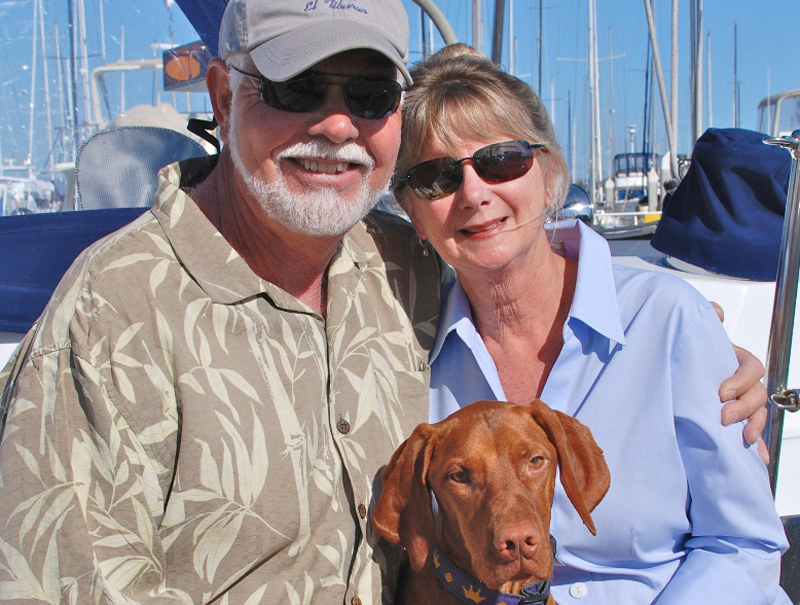 "I am not entirely sure what I wrote on the sign-up sheet, though. Did I mention that when we were married 13 years ago at Stanford we had a sailing pledge written into our vows? Together we promised to 'walk the docks in search of the elusive perfect boat until our topsiders were bare.' Several pairs of shoes and four boats later, we are pretty darn happy with our Tayana 47."
At this writing, the roster of entries has risen to more than 80, with more would-be voyagers signing up every day. As always, the entry deadline is September 10. The start of leg one (at San Diego) will be Monday, October 25, and the Award Ceremony in Cabo will be Saturday, November 6. Won't you join us?
Receive emails when 'Lectronic Latitude is updated.
SUBSCRIBE