Former long-time Sausalito yacht brokers Clay and Teresa Prescott were each sentenced yesterday to eight months in the county jail for stealing more than $200,000 from their clients. They must also pay restitution.
The District Attorney maintained that the couple used monies received from boat buyers to pay personal expenses, draining escrow accounts and bouncing checks to sellers.
Back in January, Clay, 65, copped to two counts of embezzlement, while Teresa, 49, pleaded guilty to grand theft. Their admitted crimes could have earned Clay nearly six years in prison and Teresa four. According to today's Marin IJ, Teresa's attorney said the sentence was "very reasonable and fair." There's no word on what their vicitms think.
The extent some people will go to in perpetrating a fraud never ceases to amaze us. Take, for example, the case of Boguslaw 'Bob' Norwid, who is now the focus of scrutiny by the maritime authorities of several nations.
Regular readers will recall our recent reports on the widespread search for Norwid's sail training vessel Columbia — supposedly a British-flagged vessel — which ended last month when she limped into Coquimbo, Chile, nearly six weeks behind schedule. She had been completely incommunicado throughout her 86-day offshore voyage, which caused great concern among relatives of the three paying Yachtmaster's course candidates on board, and led to both government and media scrutiny of Norwid and his operation.
We've yet to hear the result of the Chilean government's investigation of Norwid's activities, but British authorities have made it perfectly clear that Norwid had no business operating as a commercial UK vessel or operating Royal Yachting Association (RYA) Yachtmaster courses. Enforcement Officer David Lee of Britain's Maritime & Coastguard Agency explains: "SS Columbia has never been registered as a 'commercial vessel', and by taking fee-paying crew, the owner has breached legislation made under the Merchant Shipping Act 1995.
"From what I have learned, this vessel did not carry a liferaft or minimum LSA (SOLAS lifesaving gear). . . In addition, the skipper does not appear to have any UK or equivalent certificates of competence. Former crew members have said that he frequently bribes officials in South America, etc. and I have made the Chilean maritime authority aware of this. I have also informed Canadian, Australian and North American maritime authorities, including USCG. His bonafides are doubtful and the French (Norwid claims to be a French citizen) are aware of his actions."
According to past clients, Norwid has been operating under shady circumstances for years and has allegedly also given out phony Yachtmaster's certifications. It now looks as though his operation may finally be shut down. In the meantime, this whole fiasco should serve as a strong warning to all who seek crew positions — whether paying for sail training or not — to carefully scrutinize the equipment and credentials of a boat's operator, before you step aboard. Norwid, by the way, advertises that "Beginners are preferred." And no doubt, naïve beginners are his highest preference.
Many sectors of the marine industry may still be shaking off the economic slumber of the recession, but there's apparently plenty of sailors gearing up for a Mexican cruise this fall. Less than 24 hours after registration began for the 17th annual Baja Ha-Ha rally (from San Diego to Cabo San Lucas), 60 boats have already signed up.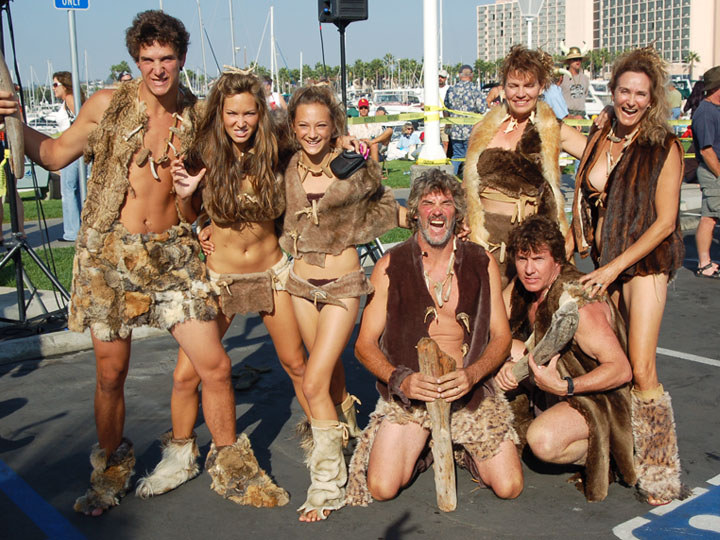 We won't give you the whole list today, but we can tell you that the prestigious position #1 on this year's fleet roster is held by David Bloom and Karin McGinley's Long Beach-based Vector 39 Thee Amazing Grace.
As always, fleet members come from all along the West Coast — we've already had one sign-up from Homer, Alaska — and in all sizes (above the 27-ft minimum). So far the smallest entry is Shawn Passeri and Cindy Spangler's Antioch-based O'Day 28 Althea, and the largest is Bob Callaway's Pleasant Harbor, WA-based MacGregor 65 Braveheart.
On-line sign-ups will continue through September 10 at the Ha-Ha's website, where you'll find complete info on this years event. Leg One is slated to begin Monday, October 25.
Receive emails when 'Lectronic Latitude is updated.
SUBSCRIBE