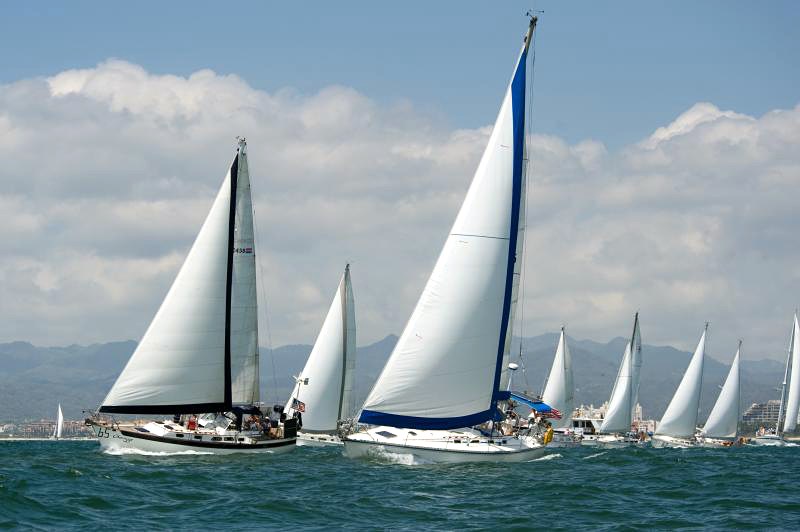 There were bullets all over Banderas Bay last Thursday to Saturday, as the top boats in the seven divisions of the 18th Annual Banderas Bay Regatta were unusually dominant.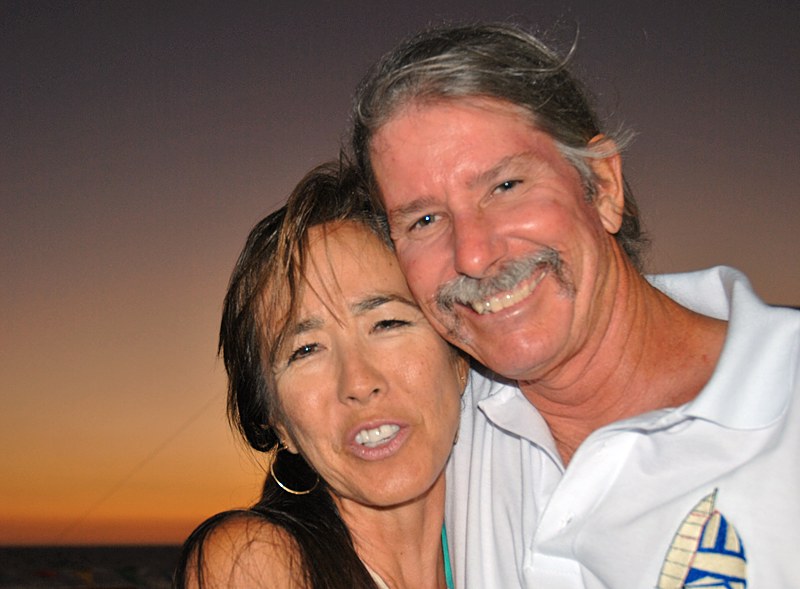 Romping all over their classes with three bullets in three races were Louis Kruk of the San Leandro-based Beneteau 42S7 Cirque, Thor Temme of the Kauai-based 30 year old 41-ft custom trimaran Meshach, Dave and Kim Wegesend of the Puerto Vallarta-based Maluhia, Rudy Heessels of the Beneteau 36S7 Wind Child, and Tom and Cheryl Landgreen of the Beneteau Idylle 43 Bolero. Winning their divisions with two bullets in three races were Jim Casey of the Lake Tahoe-based Jeanneau 43DS Tomatillo and Rick Gio and Jan Grant of the Sebastopol/San Rafael-based Beneteau 40 Music.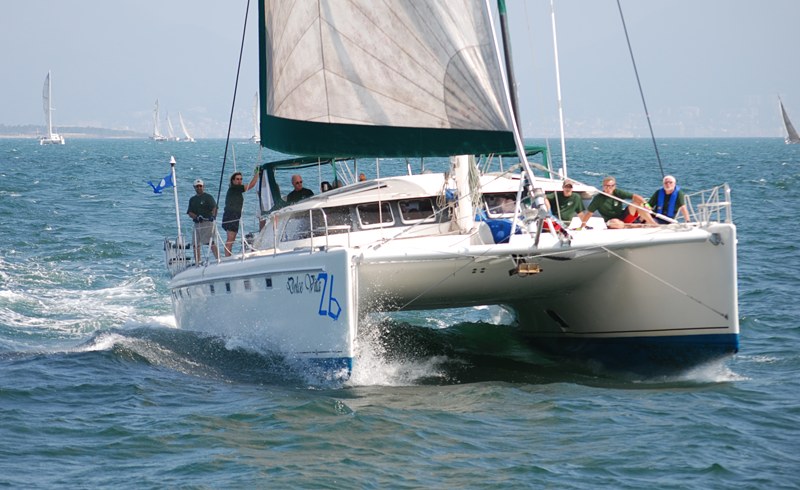 The Banderas Bay Regatta doesn't recognize an overall winner, but we do. It's Dave and Kim Wegesend of Maluhia who, after spending years restoring their Catana 42 — and lightening her up by doing things like replacing the heavy plywood floors with helium infused lighter-than-air composite ones — flew around the course at speeds not previously seen in a Catana 42. Well done.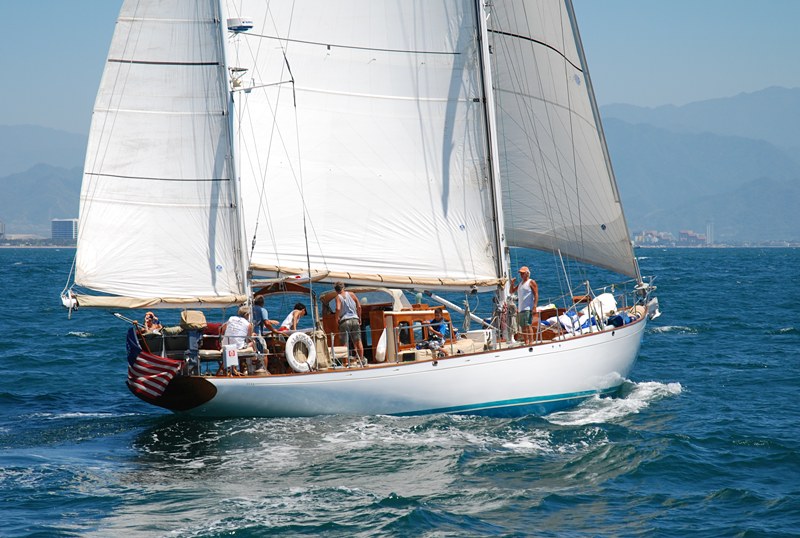 A huge 'well done' also goes to Laurie Ailworth, formerly of Alameda, who was primarily responsible for the biggest Banderas Bay Regatta fleet in history. Ailworth says she'll be stepping down after two years, but nobody believes her, thinking she wouldn't be able to live with the guilt if she did. Please, Laurie, don't go.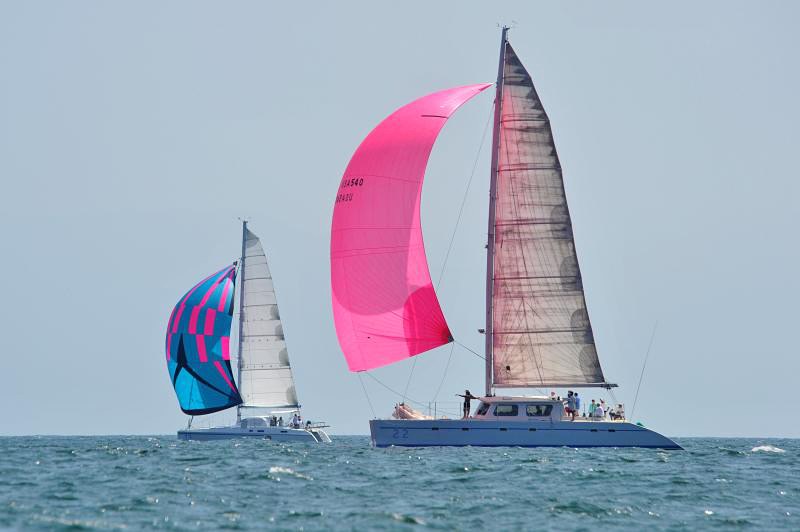 Banderas Bay lived up to its reputation by providing excellent flat water sailing conditions, with the wind almost always in the 9- to 17-knot range. It goes without saying that it was plenty warm and the skies were blue. The host Vallarta YC did an excellent job, and Paradise Marina was as accommodating as ever. If you like casual cruiser racing, you don't want to miss the 19th running next year.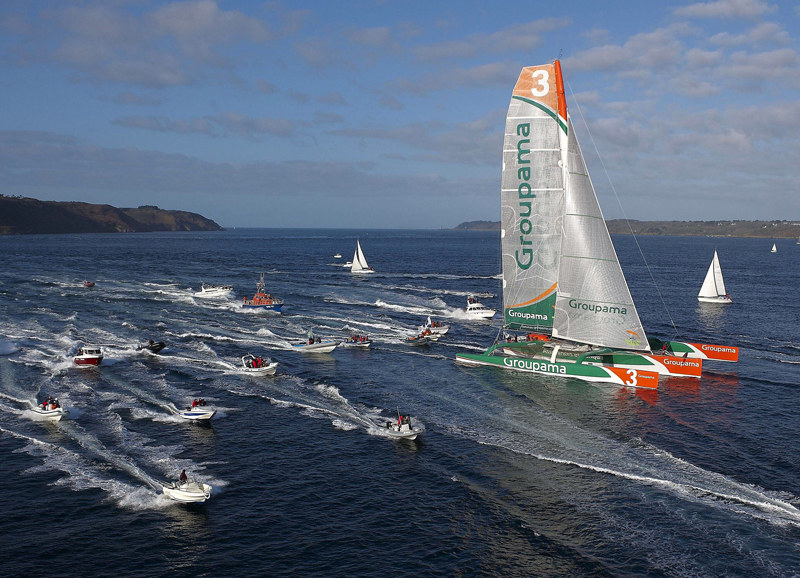 Just before 10 p.m. Saturday, Franck Cammas and his nine-man dream team passed the Ushant lighthouse after 48d, 7h, 44m, 52s, becoming the first crew to sail around the world in under 50 days, and take the Jules Verne Trophy in the process. Cammas' 105-ft trimaran Groupama 3 was up to the task, covering the rated course distance of 21,760 miles at a staggering average of 18.76 knots, while actually sailing 28,523 miles at an average of 24.6 knots. With Bay Area-based navigator Stan Honey deciphering what was often very tricky and unfavorable weather, Groupama 3 was 500 miles in arrears of the previous record — the 50d, 16h, 20m, 4s time set by Bruno Peyron's Orange II in '05 — at the equator. By the time they reached Ushant, the team had amassed a lead of over 1,400 miles in their final sprint to the finish.
"I think we could do a lot better but I'll let someone else beat our record first as I don't really see the appeal of battling against myself!" Cammas said. "It was a great relief to cross the finish line. We ended up with a great time, certainly better than we could have expected after crossing the equator with a day's deficit. Forty-eight days was an objective we set for ourselves before the start and this proved to be the case even though we didn't often have conditions that were favorable."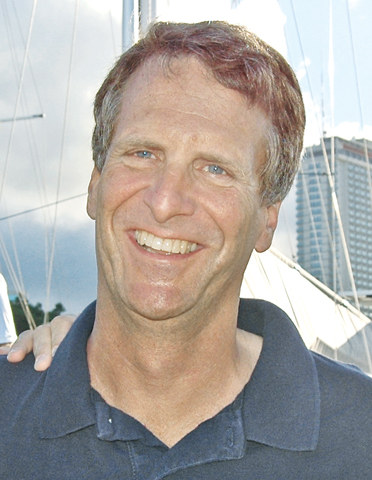 Cammas' impressive team was an all-veteran assembly of guys who have a lot more sea miles than he does: Honey, watch captains Fred Le Peutrec and Steve Ravussin, helmsmen/trimmers Loïc Le Mignon, Thomas Coville and Lionel Lemonchois, and three bowmen: Bruno Jeanjean, Ronan Le Goff and Jacques Caraës, while Sylvain Mondon provided the shoreside weather routing.
"We trusted in our boat and in the concept of the trimaran," Cammas said. "It was a dream team with a whole wealth of experiences and talents. Sometimes I had to put my feelings to one side and take onboard the ideas of everyone else. I learned a vast amount — it was superb."

Even though we encouraged readers in Friday's 'Lectronic to sail out the Gate with Plastiki, the 60-ft eco-cat built on the Bay, we were surprised by how many boats turned out Saturday morning. There had to have been 100 or more! Unfortunately, most weren't there to send off Plastiki in style; they were, of course, racing in any one of a number of events held that day. Thankfully, the Plastiki crew didn't realize that, so they think Bay sailors turned out in droves to wish them fair winds. Shhh . . . it's our little secret.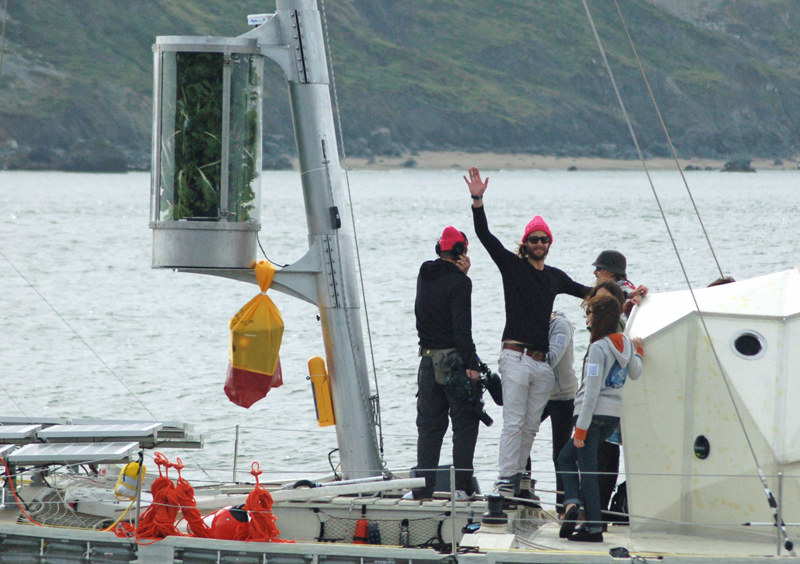 Many of the dozen or so boats that did come out to see them off followed Plastiki and her tow boat out past Mile Rock before turning for home. Ironically, with light westerlies, the strictly downwind vessel required a petroleum-fueled RIB to pull them out past land. "What's the carbon footprint of that?" asked one poster on our Facebook page. Considering the 'green' nature of their mission, it's a fair question, but one that seems overshadowed by the measures the team has taken to make their voyage as sustainable as possible — from provisioning with locally grown and supplied food to installing a mini-greenhouse to provide fresh produce.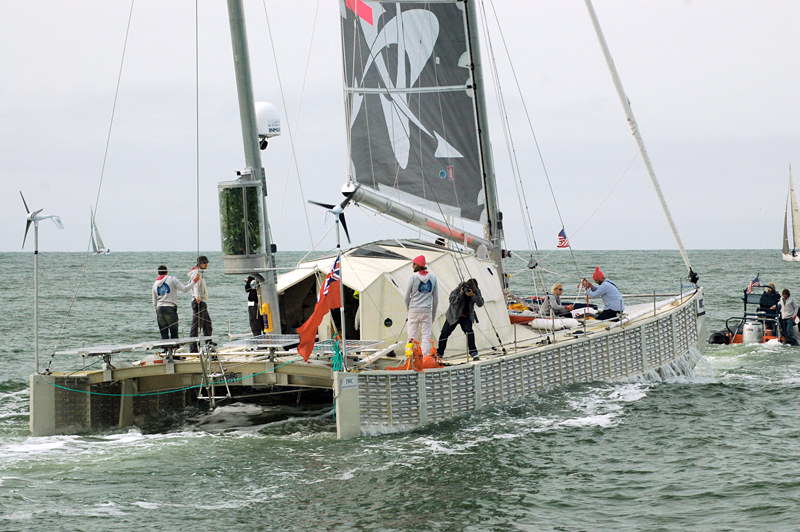 According to their very cool tracking system, Plastiki has traveled 163 miles so far and is currently running at five knots. Not bad for a boat built from soda bottles. Follow the crews blog posts and tweets at www.theplastiki.com.
Receive emails when 'Lectronic Latitude is updated.
SUBSCRIBE