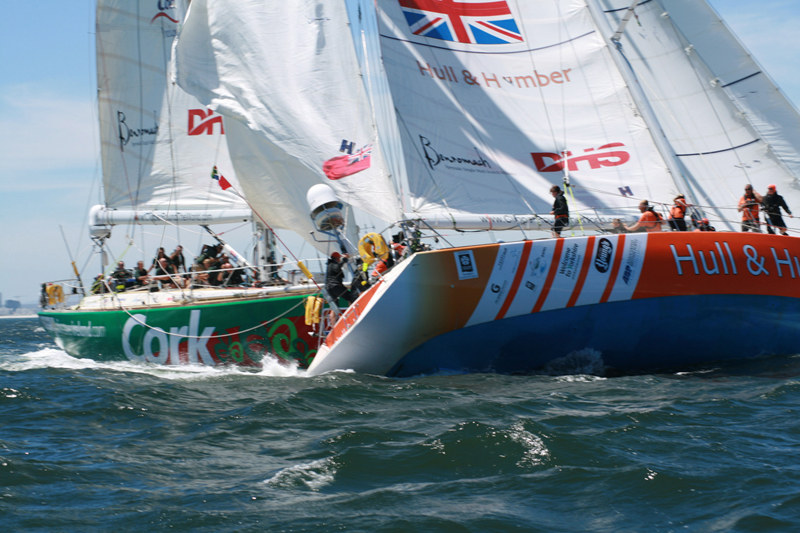 Race 4 of the Clipper 'Round the World Race got off to a cracking start yesterday — literally. An untimely puff led to a botched duck that left two boats behind in Cape Town with significant damage, while the remaining eight boats fight for an advantage in the breezes ranging from zero to 30 knots that lie between them and their destination: Geraldton, Australia.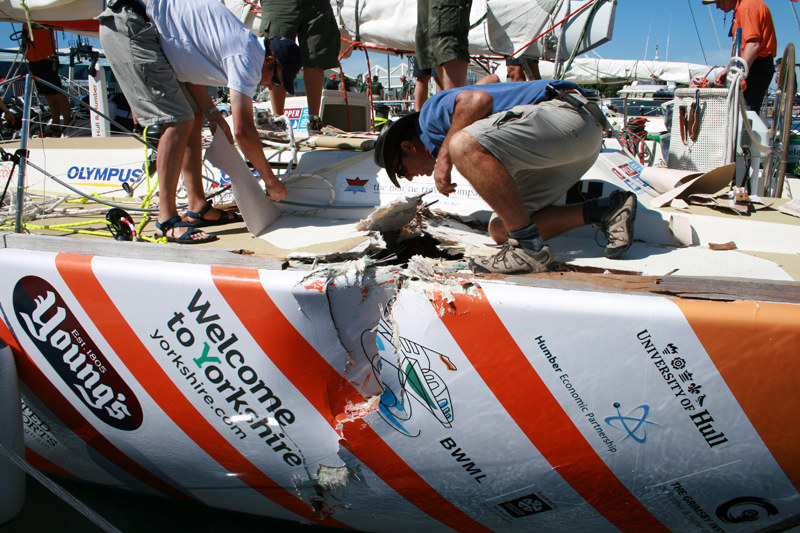 "Our approach to the start line was looking good," said Hull & Humber skipper Piers Dudin. "We were next to Uniquely Singapore at the 'pin end', the opposite end of the line from the Committee Boat, and on starboard tack. California pulled off a great start. Cork was a little behind them, and so had to duck around behind us as we approached the line in diagonally opposite directions. As they ducked us they were hit by a gust which prevented them from turning away, and they ended up colliding with us, spinning us round on the spot and causing a rather large crack just to the side of the helm station."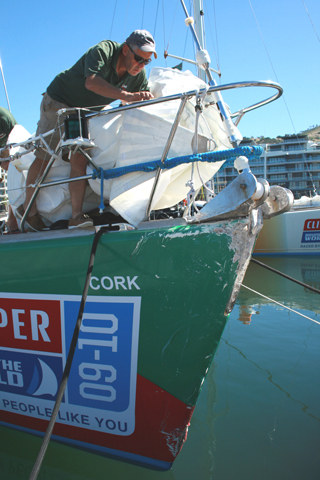 Fortunately, no one aboard either boat was hurt. The boats are a different story. Hull & Humber has a hole that extends from six inches below the waterline all the way through the deck, and Cork's bow looks like it's been sandblasted. Clipper Ventures are currently working on a repair strategy for the two boats.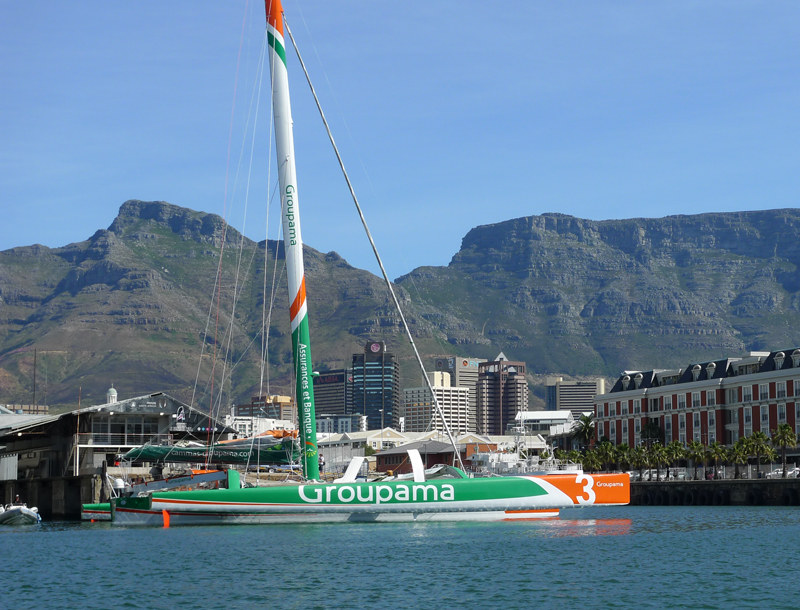 Meanwhile, also now in Cape Town is Franck Cammas' 105-ft trimaran Groupama 3, which is already being repaired, despite only arriving on Saturday. The boat's shore team is already on-site and working in what they called "dry, opressive heat," which is about as ideal conditions as you can get for working with composites. An evaluation revealed that the broken bulkhead — in the port ama located right where the aft crossbeam meets it — was underspec'd. So the team will begin a week-long process to replace the bulkhead in both amas — work that will be done while the boat is in the water. An analysis of the surrounding structure revealed that there was no damage beyond the bulkhead itself, and as soon as the repairs have been finished, Groupama 3 will head back north to Brest in order to take another crack at the Jules Verne Trophy.
Receive emails when 'Lectronic Latitude is updated.
SUBSCRIBE