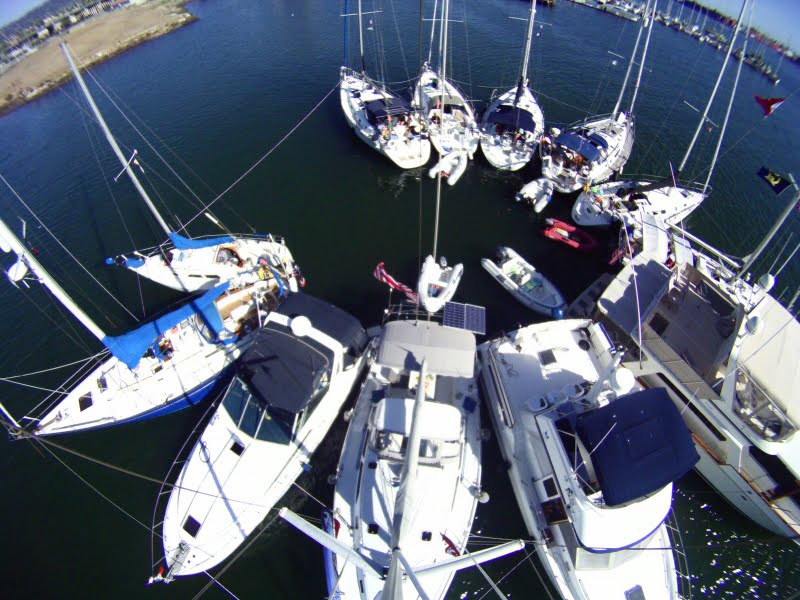 If you think it's easy to align a fleet of boats in a circular raft-up, think again. As Encinal Yacht Club member Bill Blackburn reports: "A lot of discussions took place around the club about how to pull it off, as no one had done it before. Eventually, our La Cruisidora, Adrienne Rogers, searched the internet and finally came up with a plan.
"Choosing a location was a problem. Our first thought was Angel Island, but the new mooring rules and swift currents would be a problem. Next was Clipper Cove, a lot smoother, but significant tides and sometimes "iffy" bottom would also be a challenge. The solution was a large body of water in the Estuary right across from Marina Village and part of the Estuary Park in Oakland. The bottom was good for anchoring, the tidal influence was minimal, and the only wave action would be from boaters. Since the spot was so close to the club and marinas, anyone could either sail, motor or dinghy over to join the party. We even had a 'to-scale' layout superimposed over a satellite photo of the area to prove we had the room."
At about 11:30 a.m. last Saturday the "keystone" boat was in place. Mike Gorman's 64-ft Offshore Wings set a bow and stern anchor facing up the Estuary. They built up the circle from there until all 12 boats were set. On Sunday, "champagne flowed for hours," in celebration of their geometric feat. Will this become an annual tradition? We hope so, but how about 24 boats next year?
The Australian paper The Courier-Mail has reported that the parents of Jessica Watson, the 16-year-old Aussie who wants to become the youngest person to circumnavigate, have received a letter from Maritime Safety Queensland assessing young Watson's skills — and it wasn't pretty. Watson had left the Sunshine Coast on September 8 on a shakedown cruise to Sydney. On her first night out, she was involved in a collision with the 738-ft bulk carrier, Silver Yang, in which her Pepto Bismol-hued S&S 34 Ella's Pink Lady was dismasted but Watson herself was left miraculously uninjured.
In its report, MSQ determined that Watson had spotted the approaching Silver Yang on radar at 2 a.m., then promptly went below to take a nap. She'd noted "a target at about six nautical miles" and "determined the vessel was passing to starboard well clear and not in a crossing situation." Most experienced offshore sailors would have kept an eye on the ship, regardless of its 'projected' course, until it had passed. Instead, around 2:10 a.m., Watson's boat hit and scraped down the side of Silver Yang.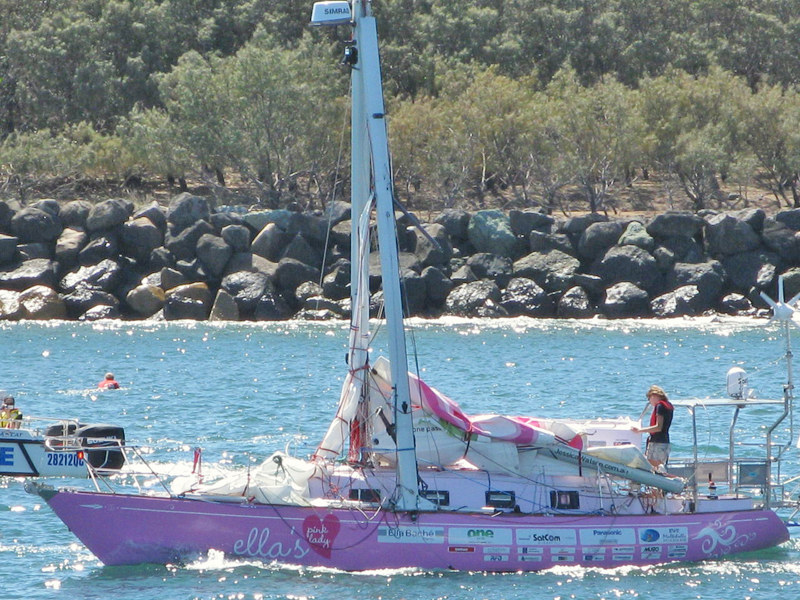 Additionally, the MSQ inspectors found that an alarm on an unspecified piece of electronic safety equipment had not been activated that night. Most radars and AIS units feature proximity alarms, so it's possible that Watson forgot to set hers before going below.
Investigators were also concerned that Watson kept an irregular log, didn't plot her positions on a paper chart or chartplotter, and hadn't developed a sleep management plan for singlehanding.
The agency's official recommendation to the Watsons was that Jessica is simply too young and inexperienced to continue with her record attempt. But the Watson family is undeterred. A statement on her website says "Jessica Watson and her team wish to advise all of her supporters that she remains on track to achieve her goal of being the youngest to sail solo around the world." It goes on to bemoan the leaking of the "confidential" MSQ letter, claims that they "respect all of the maritime authorities and the important role they play in ensuring safety on the sea," and that Ella's Pink Lady will be ready to continue on to Sydney next week.
Read more about the latest crop of young record-breaker-wannabes in the October issue of Latitude, which will hit all the usual spots on Thursday.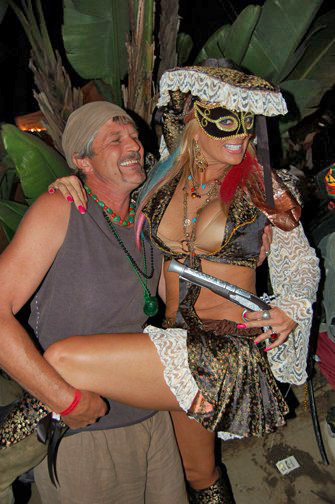 If you're a pirate, it's time to get out the eyeliner and Johnny Depp up. If you're a wench, it's time to dig out that special boob enhacing bra. That's because Saturday won't just be Buccaneer Day, but the 20th annual Buccaneer's Day at Two Harbors.
While there will be activities during the day for kids of all ages, such as costume contests, games and music, this is primarily an event for adults. Once the sun has gone down, it's overwhelmingly an event for adults who enjoy adult beverages and engaging in much more risque behavior than they do the other 364 days in the year. It's a 'what happens at Buccaneer's Day, stays at Buccaneer's Day' type of event.
Having become notorious over the years, Buccaneer's Day has long been the biggest weekend of the year at Two Harbors. All the moorings will sell out by Saturday night, and maybe even Friday night. As such, many pirates head over as early as Thursday to get a good spot to anchor and warm up their livers.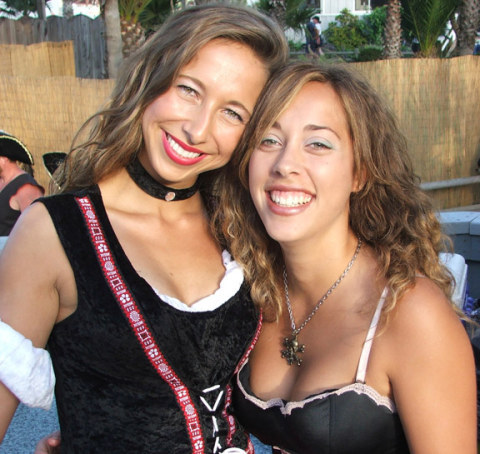 We've had some great times at Buccaneer's Day over the years, but urge everyone to please, please, please be careful, particularly when dinghying back and forth between the shore and boats. Not every dinghy loaded down with pirates has a designated driver, and not all dinghies have lights. If you end up having to sleep on the beach for safety, you will have become part of a Buccaneer's Day tradition — especially if you have a new friend to keep you warm through the night.
Receive emails when 'Lectronic Latitude is updated.
SUBSCRIBE