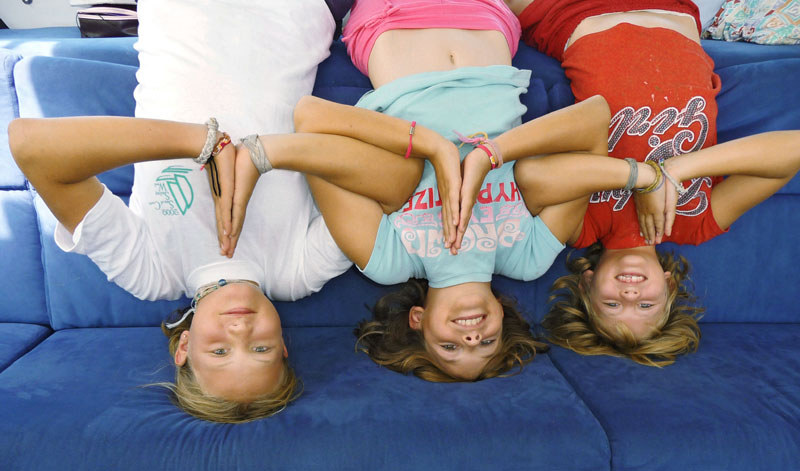 Although detailed reports from all areas are not in, the news about cruisers caught in the wake of hurricane — and later, tropical storm — Jimena seems to be as good as anyone could have hoped. As you may remember from Wednesday's 'Lectronic, the once category 4 hurricane unexpectedly veered to the west, sparing Cabo San Lucas and La Paz, the two most populated areas and largest boating centers, from anything over 40 knots of wind and a few inches of rain.
By heading more to the west, the storm, still at nearly full force, slammed into Mag Bay, Bahia Santa Maria and Lopez Mateo, the latter on Baja's Pacific Coast inland waterway. With almost no natural protection, these places were totally brutalized. The L.A. Times reports that five commercial vessels, including one with over 100 tons of fish, were either damaged or sunk at San Carlos, a port in the northern part of Mag Bay. As the storm moved north, it also destroyed much of the inland towns of Constitucion and Insurgentes.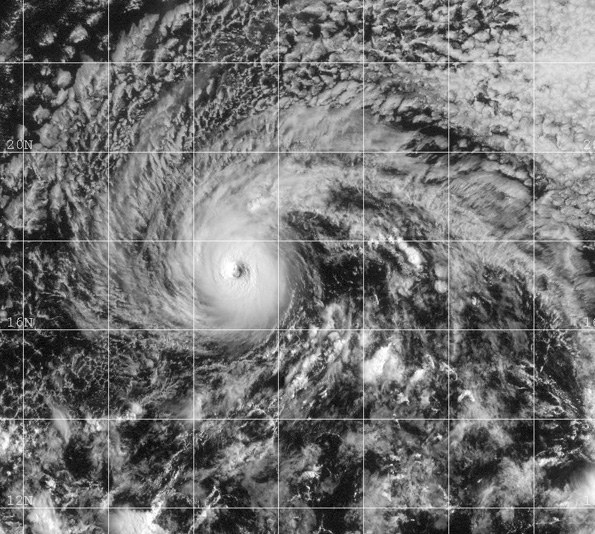 At this time of year, cruising boats tend to congregate on the east coast of the Sea of Cortez at Puerto Escondido, Santa Rosalia, Concepcion Bay/Mulege and Bahia de Los Angeles. And also on the mainland side of the Sea at San Carlos/Guaymas. The danger to all of these locations was rain as much as it was wind, as all lie beneath tall mountains where flash flooding of Biblical proportions is common.
Puerto Escondido: Dave Wallace flew down to Loreto just in time to be with his wife Merry's Redwood City-based Amel Maramu Air Ops at Puerto Escondido. He reports that the hurricane passed 50 miles to the west, but nonetheless brought sustained winds of 60 knots and a reported gust of 89 knots. Wallace says that five boats broke free but — and this will surprise many — none of the often-criticized Singlar moorings failed. The vessel Saltshaker broke loose, but her skipper, with the help of the crew of a motor vessel, was able to grab another mooring. The sailing vessel Neka chafed through her moorings lines and drifted into the mangroves. Thanks to the Singlar staff, she was put back on a mooring. There are now three boats high and dry on land: Waverly, which broke her own mooring line to a Singlar mooring, and the sailing vessels Wanderlust and Spirit. The latter two were on their own hooks or moorings and have rarely been visited by owners. Cruisers on the scene hope to refloat one or more of these vessels on the next high tide.
"Out in the adjacent 'Waiting Room'," Wallace continues, "one boat went into the mangroves, and another boat dragged its anchoring system across the bay, but fortunately didn't hit anything or go ashore. One other boat also broke free and sideswiped the sailboat Joan D III, which was anchored in the Elipse, taking out her stanchions and lifelines on one side. The boat adrift was snagged by the API panga and returned to a mooring in the waiting room." Wallace wants to emphasize that just as was the case when Hurricane Marty came through, no attended boats went ashore. And not one of the Singlar moorings failed.
Concepcion Bay/Mulege: We assume nobody was foolish enough to leave their boats at either of these places. Mulege, which sits at the base of a lake-like plateau in the tall mountains, is always subject to tremendous flash floods, and suffered terrible damage. One elderly man was killed in his room by the flooding.
Santa Rosalia: Perhaps the hardest hit spot on Baja was Santa Rosalia, which has a funky old marina and a new Singlar Marina. According to Toast Conger of the Seattle-based Lagoon 380 Don Quixote, and Alex and Sue Hasenclever of Maitairoa, Santa Rosalia was all but destroyed by flooding, but the 20 or so cruising boats that took shelter all survived in fine shape. The Hasenclevers reported a gust of 90 knots, while Toast says the problem wasn't so much the strength of the wind, which she reports topped out at about 65 knots, but that the then-tropical storm seemed to park in the immediate vicinity for about seven hours. Thanks to debris at the entrance to the marina, it's expected that boats won't be able to leave for a week. One policeman was killed when he was overwhelmed by a wall of water and mud.
Bahia de Los Angeles: We know that prior to the approach of Jimena, the crews of the 20 to 25 boats at the hurricane hole called Don Juan were making extensive coordinated preparations. We've heard nothing from them, but believe they were too far north to have suffered an serious effects.
Jimena was a serendipitous hurricane, in that she was initially forecast to track almost straight north. Then she was forecast to make a 90 degree turn to the west at about Turtle Bay. Instead, she headed east, 180 degrees in the opposite direction of the forecast. Then she doubled back to the WSW, fortunately at reduced strength. But she had made it far enough east to drench the boating center of San Carlos/Guaymas on the mainland.
San Carlos/Guaymas: We're told that Teri Grossman of Marina San Carlos reports that the San Carlos area got moderately strong winds and the most rain ever in recorded history. No boats were lost from the San Carlos Marina, but several anchored-out boats ended up on the beach. The rain so devastated roads that there is currently no access to the huge dry storage area that holds several hundred sailboats. However, it's been reported that some boats appear to have fallen on their sides or at least against other boats.
As is the case with all hurricanes, there are some stories of odd timing. Take the case of the Conger family of Seattle. While Dean was back in Seattle working, Toast, along with young daughters Jaime, Mera and Aeron, rode the bus from Tijuana to there boat in Santa Rosalia just in time for Jimena. What was it like?
"The girls spent most of the storm in the Singlar marina's 'cool room'," writes Toast. "However, the three-story building was like being in an alfalfa sprouter, with water pouring in through the top and then progressively down each wall later. At about 10:30 p.m., the ceiling on the bottom floor where we had the kids resting collapsed, precipitating a move to the ladies' bathroom. The bathrooms were reinforced with tile due to moisture and sustained no storm damage. The kids were hot, but they were safe. Dulci (the ship's cat) did not like the hurricane. She particularly hated the cool room where seats and tables made small islands in a one-inch-deep sloshing lake of flood water. She liked the bathroom much better, but was happy when I moved her with me to the boat at 1 a.m. after the storm passed."
In all the reports we received, there were stories of fellow mariners, local officials, Singlar workers, and others who banded together to help folks and boats in need. It was humanity at its finest. For a more detailed report, see the October 1 Latitude 38. If you were on-site, we'd love to get your report and photos.
Receive emails when 'Lectronic Latitude is updated.
SUBSCRIBE