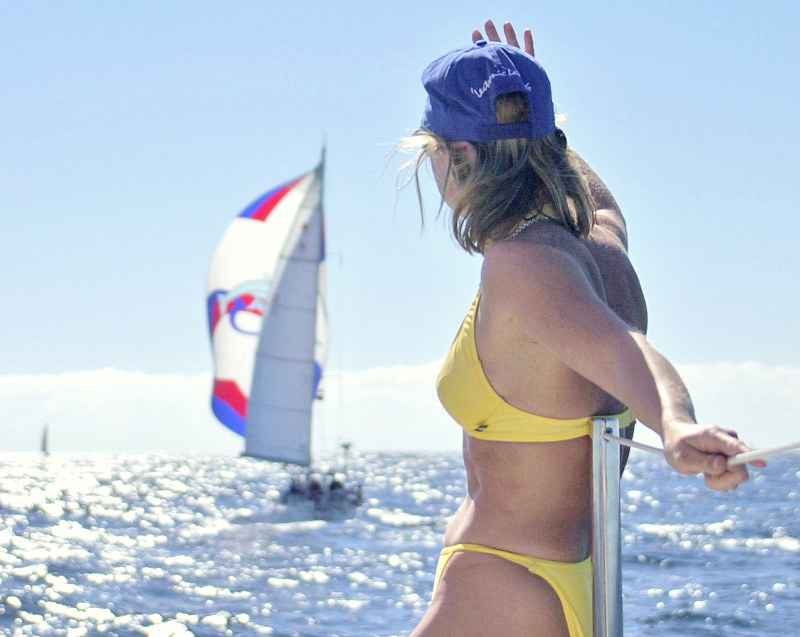 Several weeks ago a member of the Latitude family was pulled over while idling up a local channel in a ski boat. Aboard were two bare-chested young men and a gorgeous blonde girl wearing a bikini.
As we understand the incident, the officers did not initially cite any infraction, but asked to see the boat's registration papers and the crew's I.D.s. Although the young men will forever be convinced that the officers simply wanted a closer look at their stunning blonde passenger, after thoroughly scrutinizing the boat, the officers did eventually issue a jaw-dropping $376 ticket for improper CF numbers. The colorful italicized numerals and characters that the ski boat displayed, they said, were improper. (Fix-it tickets cannot be issued for such infractions.)
Turns out, the officers were correct. According to DMV regulations, unless federally documented, all sailboats over 8 feet long and all powerboats, including dinghies, must display permanently attached or painted CF numbers on both sides of its bow. They must be in "plain vertical block characters" of not less than three inches in height, must contrast in color with the background hull color, and must have spaces equal to the width of a letter other than "I" between the prefix and the number, and the number and the suffix.
What's truly ironic about the incident described above is that stick-on numerals and alphabets very similar those used on the ticketed ski boat are marketed at many California marine stores. They have rounded, slighitly italicized characters and come in a wide range of colors, some with patterns that fade from one hue to another. Although we assume that thousands of them have been sold over the years, evidently none are technically legal.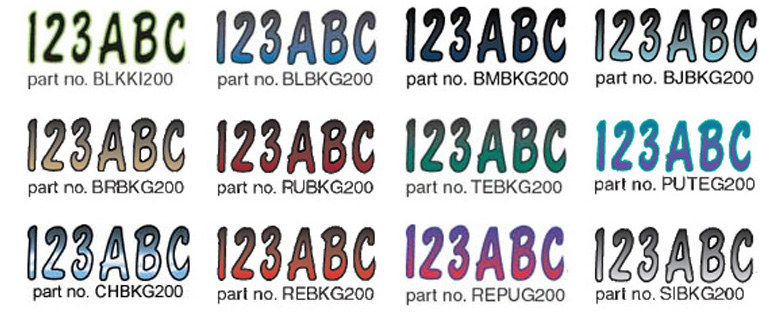 In the end, the kids fought the ticket — showing evidence that the numbers had been replaced with straight block characters — and the infraction was dropped. But it cost the skipper the a lot of angst and the loss of a half-day's work. So take a warning from this tale: be sure your CF numbers meet the regs, and — just to be safe — if you are lucky enough to have gorgeous bikini-clad girls among your crew, suggest that they put on overcoats and frumpy hats when passing patrol boats.
Receive emails when 'Lectronic Latitude is updated.
SUBSCRIBE