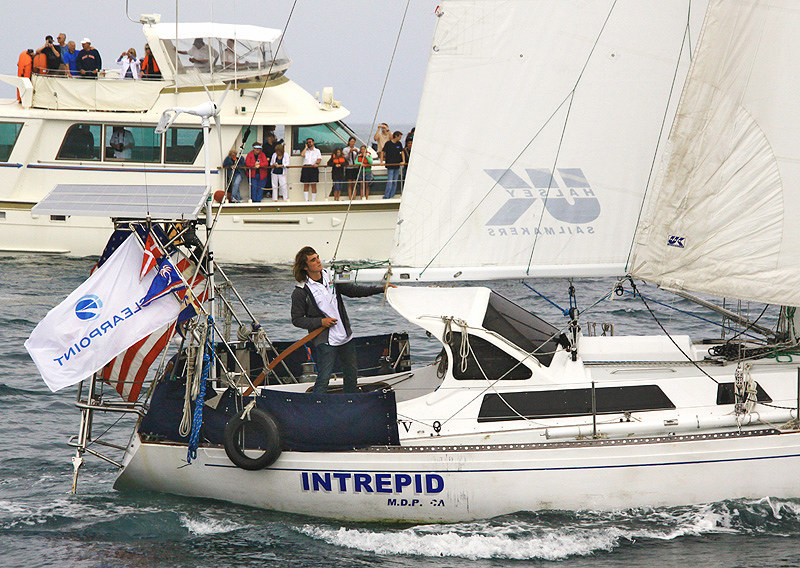 In a scene reminiscent of Sir Francis Chichester's homecoming to England in 1967, hundreds of well-wishers and media staff were on the scene yesterday morning when 17-year-old Zac Sunderland sailed in to his Marina del Rey homeport aboard Intrepid, thus offically becoming the youngest solo sailor ever to round the planet. "It was the biggest reception for the finish of a sailboat event I've ever seen on the West Coast," says freelance journalist Rich Roberts. Every local and network TV station was represented, in addition to reporters from the BBC and several local radio stations.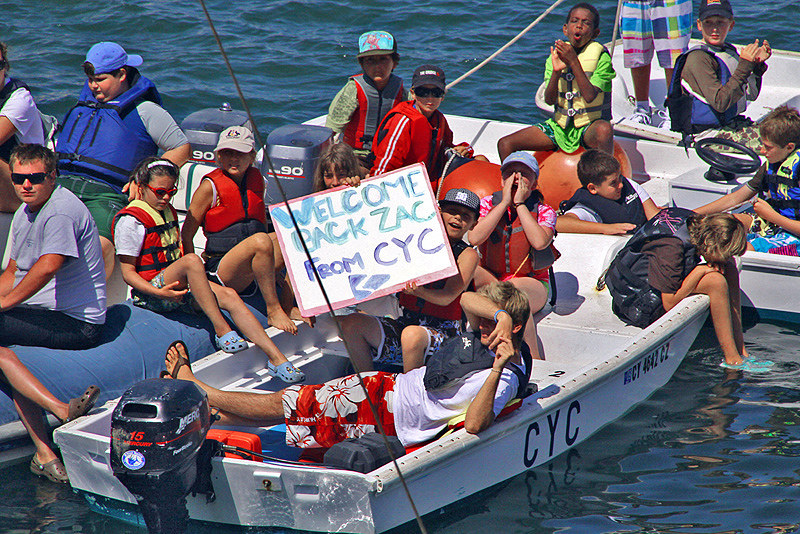 In an era when his countrymen are in dire need of some uplifting news, Zac would seem to be the perfect poster boy for classic American 'can-do' spirit. Before setting out last June 14, he and his father Laurence, a professional shipwright, thoroughly refurbished Zac's vintage Islander 36 sloop, fitting her out with all sorts of modern navigation and communications gear. Although the campaign was partially supported by a long list of sponsors, the effort was primarily family-funded. In fact, Zac reportedly bought the hull with his life savings.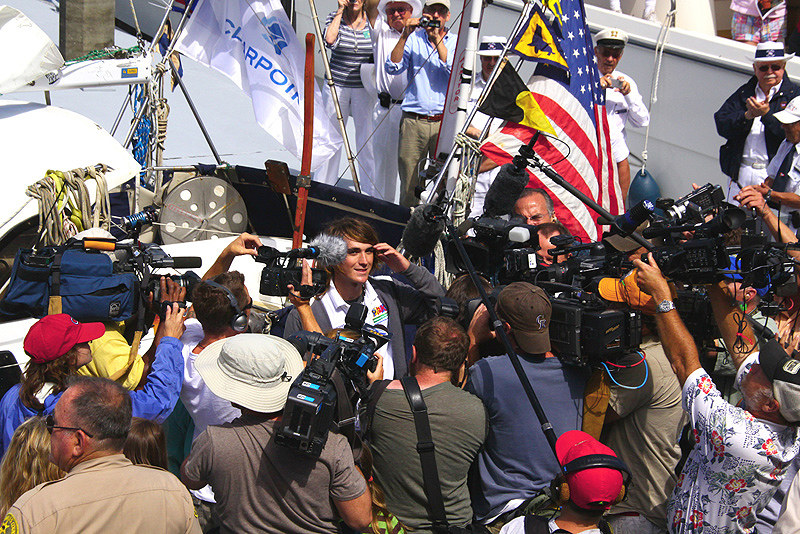 Zac's route loosely followed the track of Southern California teenager Robin Lee Graham, who solo circumnavigated during the 1960's aboard Dove. They were both 16 when they set out and both made stops along the way. But unlike Graham, Zac was determined to get around the course as quickly as possible — and he apparently avoided falling in love, as Graham did. Because Graham's girlfriend accompanied him on one leg of his trip, there will always be an asterisk next to his feat in the record books.
That said, asterisks and footnotes run rampant on lists of sailing records, especially when it comes to solo circumnavigations. In this instance, mainstream news reporters seem to be struggling to get the facts straight as to whose record Zac actually broke. Australian Jesse Martin, who returned home at 18, still holds the record as the youngest to go around nonstop and unassisted via the 'great capes'. David Dicks, another Aussie, was a few weeks younger than Martin when he returned home in pursuit of Martin's title, but was disqualified because he accepted a repair part en route. Zac Sunderland never intended to break the nonstop, unassisted record, nor round the great capes. But the simple fact is he's the youngest person to solo circumnavigate by any route. Period. Younger than Martin, younger than Dicks, younger than Graham, Brian Caldwell, Tania Aebi, John Guzzwell and all the rest. And it is that enormous accomplishment that we celebrate today. So three cheers for Zac Sunderland — and welcome home!
Receive emails when 'Lectronic Latitude is updated.
SUBSCRIBE