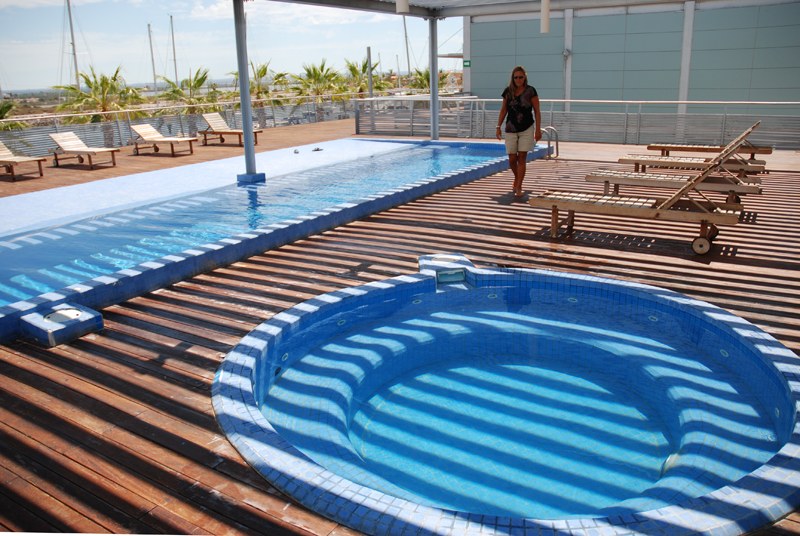 In the third week of May we flew down to La Paz to bring Profligate back to California after her 10th season — this one a six-monther — in Mexico. As someone who has been cruising south of the border for 30 years, our opinion of Mexico just keeps getting better. There are almost no bureacratic hassles left, Mexico has all the conveniences of the U.S. — yet it can be incredibly inexpensive, and there are endless beautiful and remote areas to explore.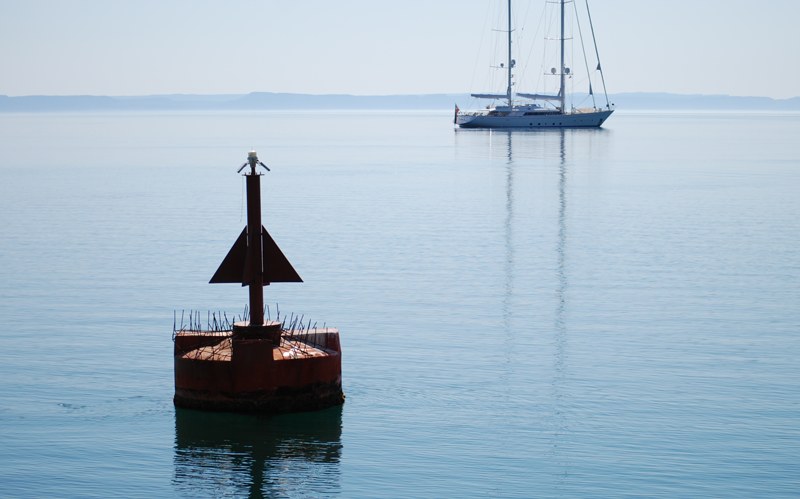 It was hot in La Paz. Damn hot. But on the boat during the day and ashore in the evening, it was perfect. As this was a delivery trip, the Poobah and Doña de Mallorca hustled down to Muertos for an overnight, then a second overnight at Puertos Los Cabo before rounding the point at Cabo San Lucas. We only passed one sailboat heading south, Dave Addleman and Heather Corsaro's Monterey-based Cal 36 Eupsychia. Noting that they were sailing in light wind, we figured Dave's fifth attempt to rebuild his boat's diesel had gone bad. But no, they were sailing just because they love to sail. After two seasons in Mexico and a third planned for this fall, a little bird told us that Addleman's competitive juices have him thinking about moving up to a Santa Cruz 50.
While in Puertos Los Cabos, we had a nice visit with harbormaster Jim Elfers, the author of The Baja Bash. The marina is coming right along, with most slips filled and several very large yachts in attendance. Off in a corner among some palm trees was an IACC boat New Zealand used in the America's Cup. With her mast and keel removed, she looked a little forlorn.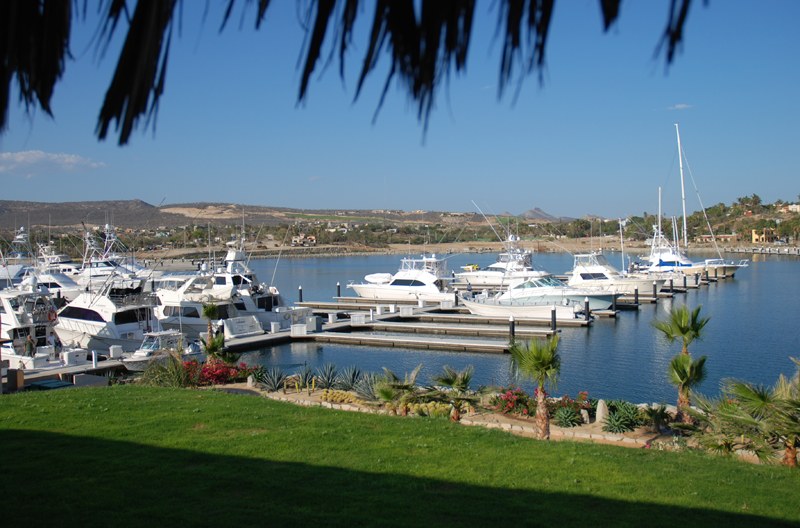 Nothing, however, looked as forlorn as Cabo San Lucas, which might have been a modern day ghost town. At the time we were there, the tourist town had had 3,500 hotel reservations cancelled and 30 cruise ships stop elsewhere. It was dead! The cause? Why 'swine flu', of course. How many cases of swine flu were there in Cabo so that the U.S. news media had warned everybody to stay away? Zero! Not a single one. Devasted Cabo would like to thank CNN and other mainstream media in the U.S. for their accurate reporting on the situation.
Multi Ha-Ha vet Vince Rubino joined us in Cabo for the Bash to San Diego. Like everyone else, he was shocked at how much the weather changes once you round the Arch at Cabo San Lucas. In 20 minutes the temperature dropped 20º — and the wind wasn't even blowing hard. Ours ended up being a fairly typical Bash, with periods of 25-knot winds from the northwest mixed with periods of relative calm. We ducked into Asuncion and at Cedros for overnights but, jamming, still made it to San Diego in four days. The most unusual aspect of the trip were the number of pods of gray whales we saw. These were the biggest whales any of us had ever seen. They were very, very impressive.
Not everyone was in such a rush north. Jim Milski, of the Lake City, Colorado-based Schionning 49 Sea Level, reports that he made a stop at Mag Bay, entering via the narrow and unmarked channel down at Punta Tosca. You not only have to be careful risking such an entrance, but Milski warns that even the middle of the bay is shallow. Then there are Barritt Neal and Renee Blaul of the San Diego-based Peterson 44 Serendipity, who, having noticed how great the diving could be at Bahia Santa Maria during the Ha-Ha, vowed to stop on their way up. But spring isn't fall at BSM, which meant the water temp was an icy 61º. They didn't go near the water.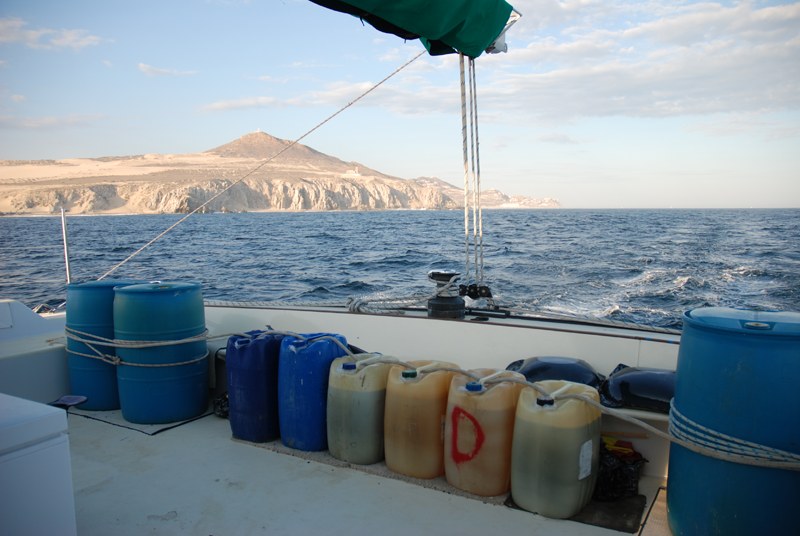 If the truth be told, the weather in all of Southern California for the month of June is pretty crappy. The 'June Gloom' means it's drippy and wet, often for the entire day. Indeed, the weather in San Francisco is often warmer than in Southern California coastal cities in the month of June. After days of being dripped on, we couldn't take it any longer, and decided to fly to Las Vegas to retrieve our Kawa KLR 650 motorcycle. Lordy, but didn't the heat and blue skies make us feel fine after all the gray and damp! To heck with hurricane season, we're thinking about keeping Profligate in Mexico through June next year.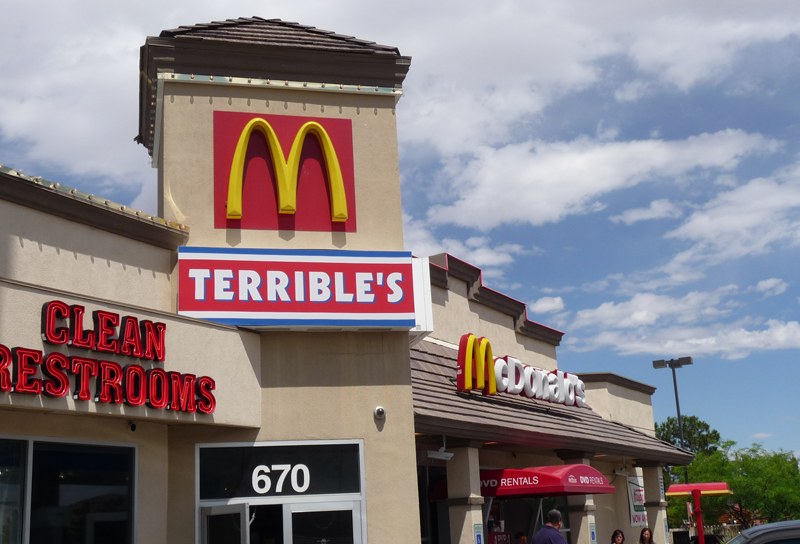 When riding our dual sport bike, we try to stop at almost all historical landmarks, and about 30 miles south of Vegas we stopped at one called El Dorado. This is the site of the first gold mine in Nevada back in the 1850s. What's interesting about the place is they used to take the ore down to the Sea of Cortez, via the Colorado River, on barges and other vessels. Mind you, this place is almost as far north as Monterey! When we mentioned this to Alameda sailor Chris Maher of Blarney, he told us that's not the only mischief we humans have created with fresh water flows in the West. He said that back in the days of the early explorers to California, the fresh water flow from the mountains was so strong they would take on water at Angel Island!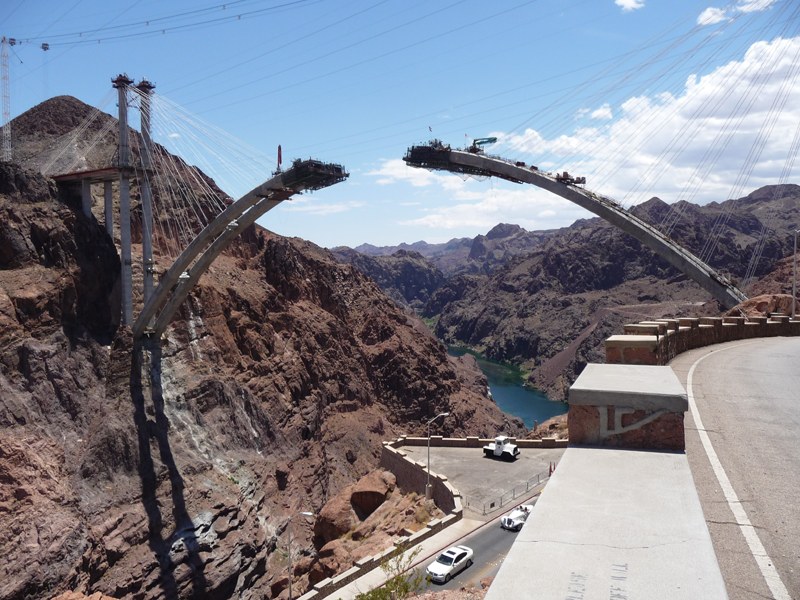 The other funny thing about our ride south to Parker and then west to San Diego was our stop at a Terrible McDonald's in Searchlight, Nevada. Yeah, that was the name. It was a McDonald's located inside a Mr. Terrible combination Chevron station and casino. Cruisers in Mexico are used to seeing Mr. Terrible's big motoryachts, brilliantly named Mr. Terrible, all over Mexico. In fact, the new 150-footer has won all kinds of awards for being the best of everything. We're not sure if the Mr. Terrible we saw tied up at Kona Kai near the Police Dock in San Diego was the award-winner or if it was one of the old ones.
Upon completing the Bash, we only had to wait a day to get a slip at the San Diego Police Dock. For boats under 50 feet, it's just $10/day for the first five days, then $20 a day for the next five days. For boats over 50 feet, the price is doubled. The Police Dock was a beehive of activity with boats returning from Mexico and boats getting ready to do the Baja Ha-Ha in late October.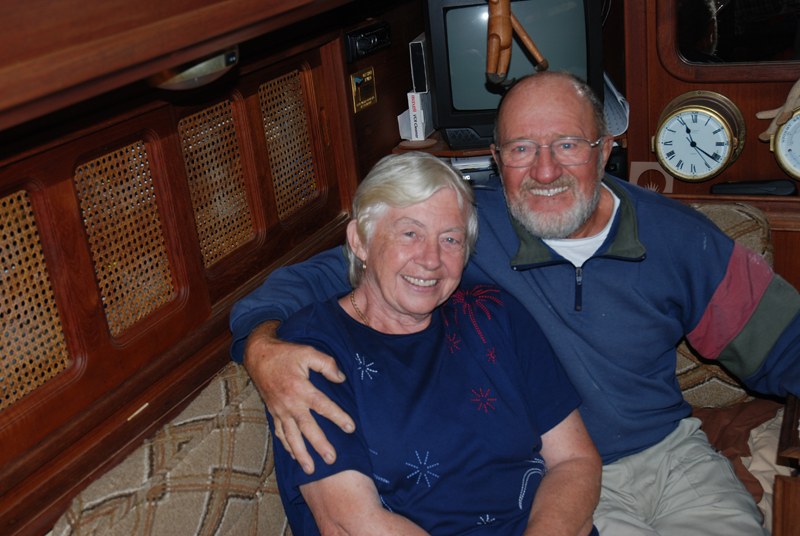 The deal at the Police Dock isn't bad, but it's not as good as getting three days for free at the Southwestern YC, where we are now. Even though their contract with the Port of San Diego has required them to tear down their perfectly fine yacht club to build a new one, the temporary facilities are still great. The first person we met upon pulling in? Paul Plotts, owner of the magnificent 70-ft schooner Dauntless, a boat we've not only featured on the cover of Latitude, but have sponsored a number of times in the Master Mariners Regatta. The world of sailing is as small as it is wonderful.
Receive emails when 'Lectronic Latitude is updated.
SUBSCRIBE