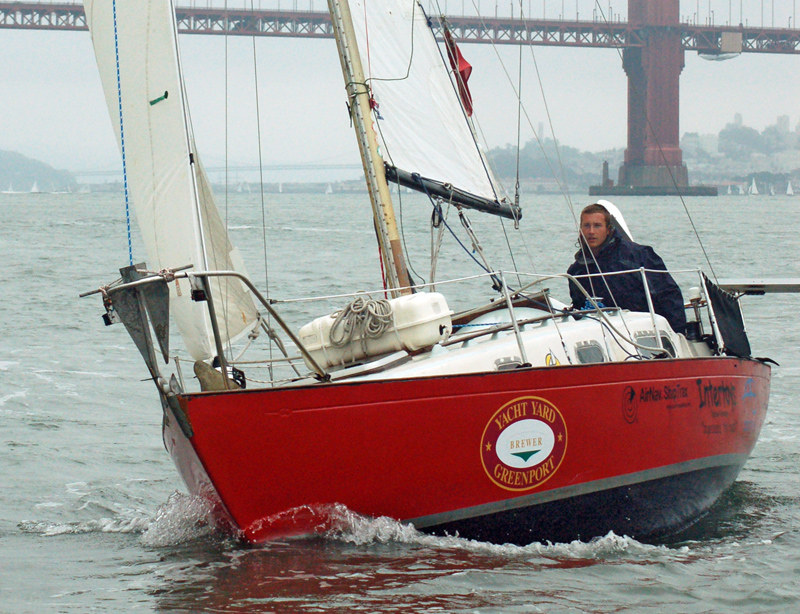 Solo sailor Nick Jaffe, 28, has gained a worldwide following thanks to his website www.BigOceans.com. Jaffe, an Australian software developer and artist, started his sailing career about four years ago when he began crewing on boats Down Under. He later moved to Germany to study photography but soon realized he'd rather be sailing — but he needed a boat.
He read every book he could get his hands on, scoured the web and finally settled on a Contessa 26 he found in Southhampton, UK. "I bought it sight unseen," he admitted. "I can never do anything by halves." Jaffe worked day and night to pay off the boat in six months, then moved aboard and began prepping her for an Atlantic crossing, including a few crewed shakedown cruises.
On September 17, 2007, Jaffe left Amsterdam on his singlehanded voyage down Europe, to the Canaries, on to Barbados and up the East Coast to New York City — blogging about it the entire way. Even with a budget as small as his boat, Jaffe has managed a world-class cruise, making good friends wherever he lands.
He recently landed in the Bay Area while he waited for his boat to be trucked from the East Coast. During his stay, Jaffe made a big impression on everyone who met him. Naturally, when it came time for him to leave the Bay — bound for Half Moon Bay before making the leap to Hawaii — some of his new friends escorted him out.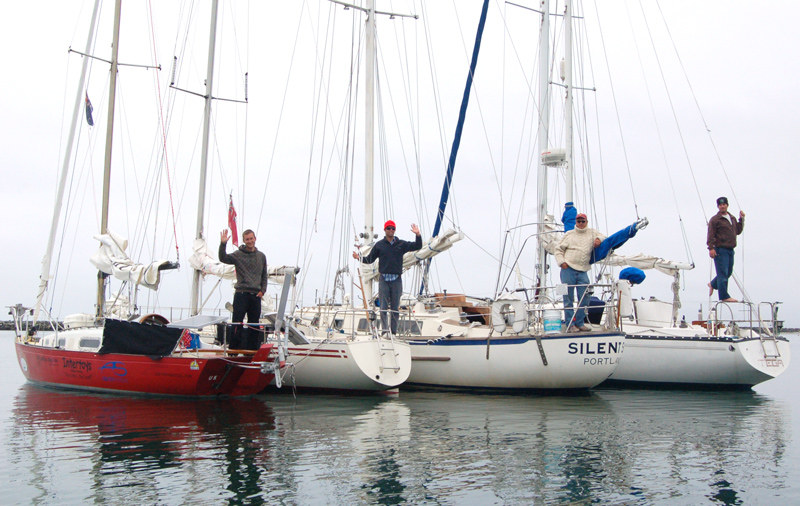 Jaffe will be leaving in the next day or two for the islands, where he'll stay a week before making his way home to Australia. "People say I'm crazy and can't do it," he smiled. "But they've been saying that from the beginning."
Follow his progress on his website and check out the July issue of Latitude 38 for more on this amazing singlehander.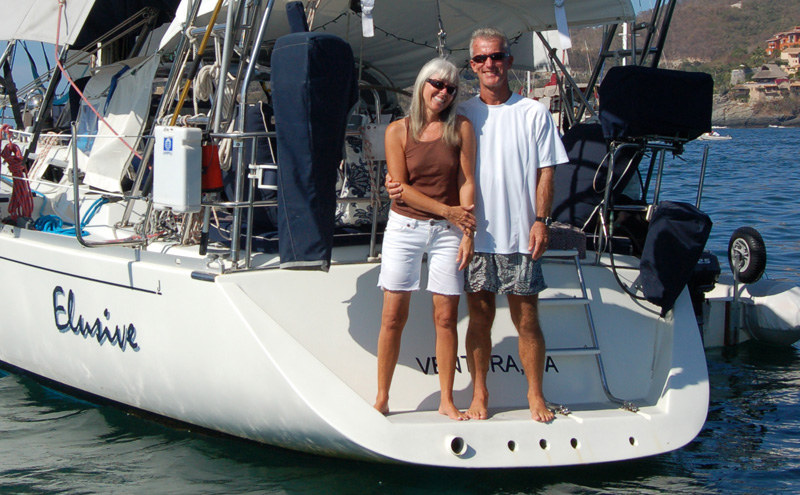 Having been forced to abandon their Ventura-based J/44 Elusive in mid-ocean, the Bott family and their principal rescuers, John and Renee Prentice, arrived safely at Lautoka, Fiji, May 22 aboard Scarlett O'Hara. At this writing, the Botts are recovering from their ordeal ashore, and are planning to see a bit of Fiji before returning to the U.S.
"We know Wendy and Steve will recover from the loss of Elusive eventually," writes Renee, "but until then, we have them in our thoughts and prayers. Despite losing their home and most of their belongings, they seem to have a very positive attitude about life and the future."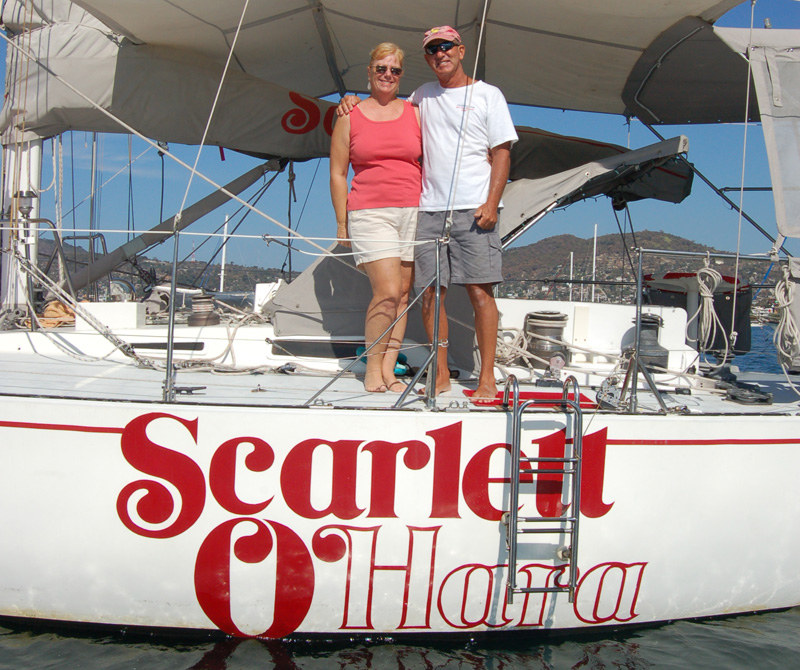 Elusive, Scarlett O'Hara and eight other boats had been waiting patiently in New Zealand for an appropriate weather window. Finally, when predictions of a southerly were announced, the fleet took off, but the southerly never materialized. Instead a huge low spun off of Fiji and began heading for the passage-makers' track, causing the small fleet to turn south and west, away from their rhumbline, in order to avoid the predicted 55-knot winds of the low. It was while on that new heading that Elusive lost steerage and began taking on water.
Still recovering from the long, stormy passage, the crews of Scarlett O'Hara, Blue Plains Drifter, Morning Light and others were faced with another ordeal during their second night in port. When another low formed, bringing high winds and rain, two huge charter vessels began dragging through the anchorage, nearly crushing Jaime and Christine Tate's San Diego-based Hylas 46 Morning Light, and causing several other boats to run for open water at the height of the storm. Luckily, all were able to avoid harm. Goes to show, the cruising life is full of surprises – but with any luck, the high points outweigh the lows.
Ad: Beneteau USA Invest in America Sale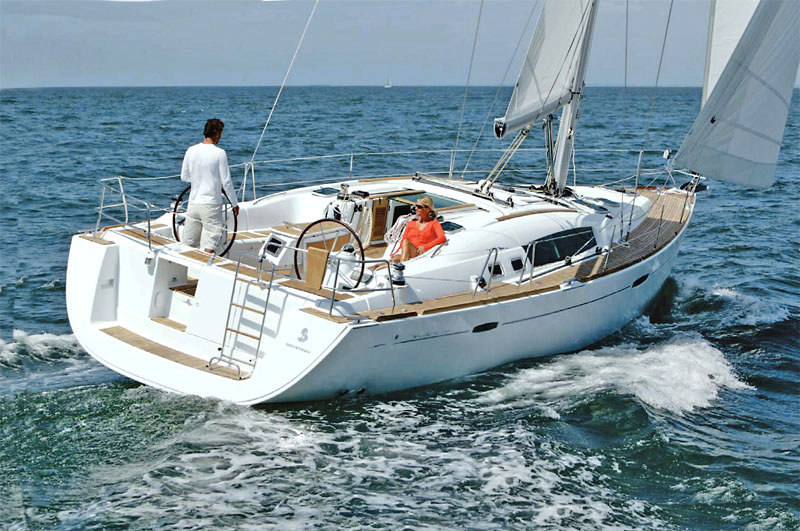 Passage Yachts helps Beneteau USA celebrate its continued success as the #1 sailboat brand in America with the best deals of all time on the full line of Beneteaus.
Now, more than ever, you need the fun and satisfaction that a new Beneteau can bring to your boating life. And for a very limited time you can save an unprecedented amount — thousands of dollars! — on the best boats afloat.
To make room for ramped-up production at our Marion, SC, award-winning factory, US and Canadian dealers are cooperating to share stock and make their best offers now on every model.
So contact Passage Yachts today or visit one of our two locations to learn just how sweet a deal you could launch this boating season on one of the most desirable boats of all time.
If you want to get a jump on the savings, register to receive a VIP preview of this incredible sale.

Receive emails when 'Lectronic Latitude is updated.
SUBSCRIBE