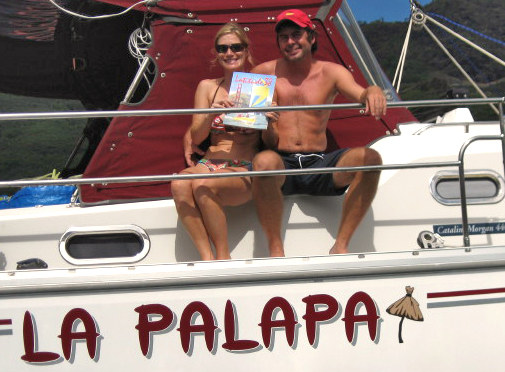 We left San Francisco Bay on April 8 aboard our Flying Dutchman 37 Nataraja, bound for the Marquesas with a bundle of April Latitude 38s. The weather on the trip south ran the gamut from seriously snotty to completely becalmed. Our last 24 hours at sea turned out to be the best. The conditions were stellar with flat water, great wind, and a full moon. At sunrise on May 8, the island of Ua Huka was off our port side. We were anchored down at Taiohae, Nuku Hiva, by late morning.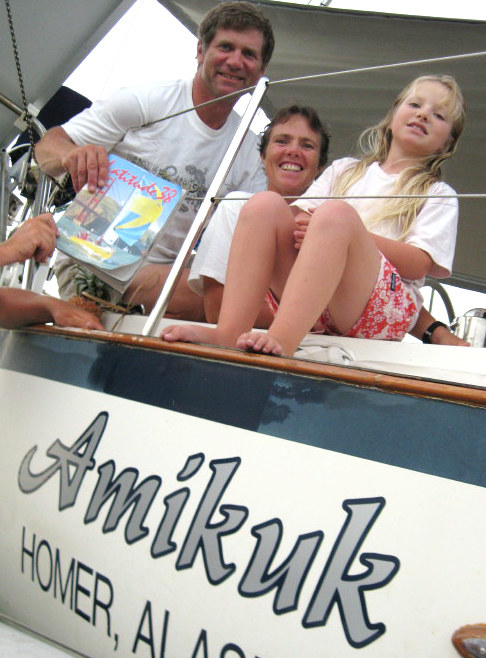 Within half an hour of anchoring we handed the first Latitude over to Dave, Jill, and Rachel Heimke of the Pacific Seacraft 37 Amikuk out of Homer, AK. Later that afternoon, we spotted another Alaska-based Puddle Jump boat: Joan and Chuck Martin's Hans Christian 33 Tender Spirit from Sitka. Scanning the Puddle Jump roster, I saw that the Great Britain-based Pan Oceanic 46 Camelot was in the harbor. We headed over and gave one to Jackie and Neil Michell, and discovered they'd spent quite a bit of time in Richmond. We next met up with Tim and Ruth Henning on the Seawind 1160 catamaran Victory Cat from Anthem, AZ.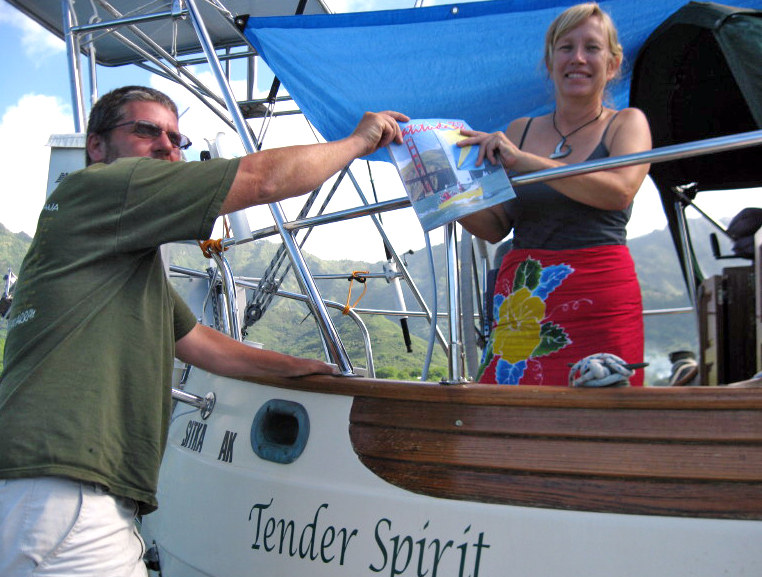 The next afternoon, the Catalina Morgan 440 La Palapa anchored next to us. Once they were settled, we dinghied over to make a delivery to Tobe and Roger Hayward of Redondo Beach. They were blown away by the special delivery and invited us aboard for cocktails. We left a few Latitudes with Motai at Nuka Hiva Yacht Services but still have a few left onboard and are actively seeking out other PPJ boats to pass them along to.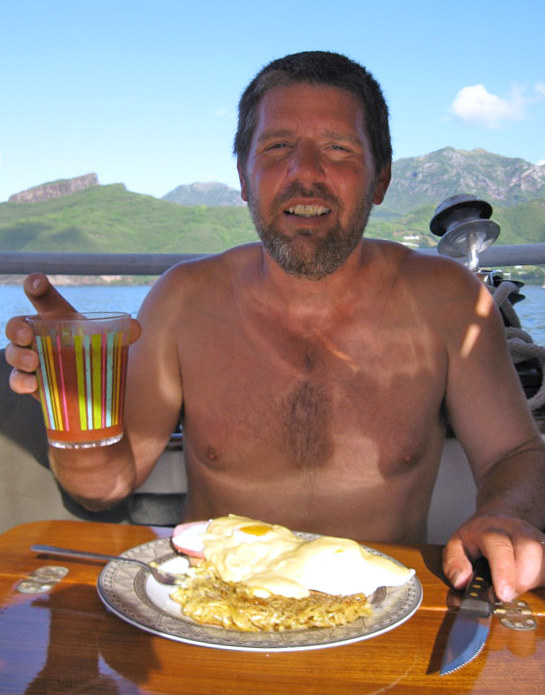 Since we spent almost three months in the Marquesas last year, we will be headed to the Tuamotus in a week or so. Not in too much of a hurry at the moment since the winds are pretty light. We will leave during a good window this time!
Receive emails when 'Lectronic Latitude is updated.
SUBSCRIBE