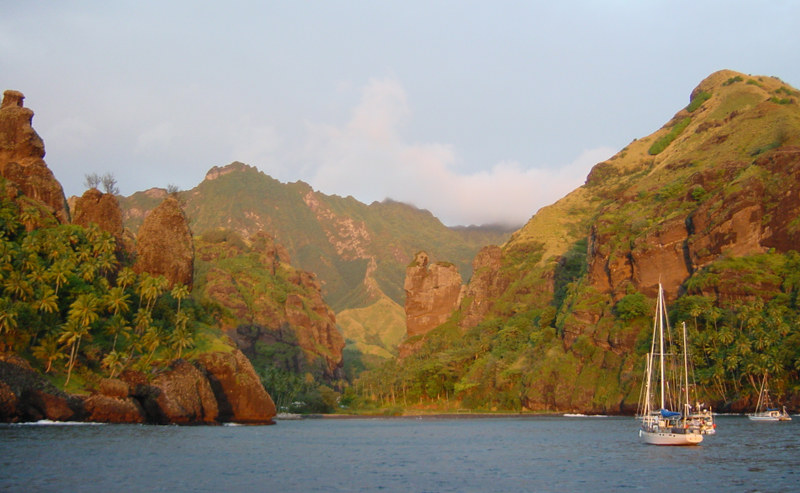 An extensive search is currently underway on and around the Marquesan island of Nuku Hiva for singlehander Billy W. Landers, 64, of the Port Angeles, WA-based Islander 36 Emily Pearl.
Landers left Nuku Hiva's Taiohae anchorage Sunday morning, May 3, bound for tiny Ua Pou island, which lies roughly 25 miles to the south. Sea conditions were mild, with 12 to 15 knots of breeze blowing from ENE.
The following morning, local fishermen found a guitar, a laptop, and some wreckage floating near the island. Although cruisers were initially doubtful that these items could have been from Emily Pearl, a search was begun and the 36-footer was eventually located, holed and sunk in about 40 feet of water, roughly 50 feet off the southwest coast of the island and only 7 miles from Taiohae.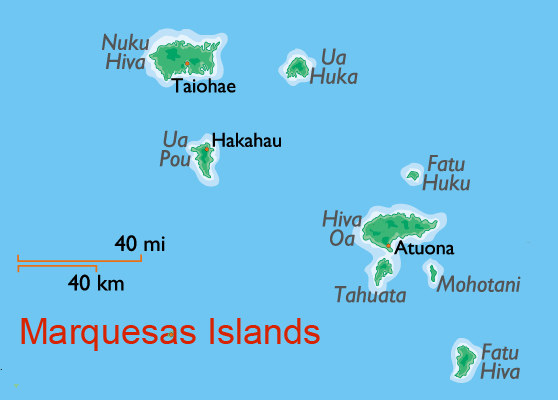 Since then, both cruisers and French military resources have been searching on land, above and below the surface, and by air for any signs of Landers or his virtually unsinkable Portland Pudgy dinghy, which he carried in lieu of a liferaft. At this writing, the solo sailor has not been located, but a number of clues have emerged. The fact that Landers' PFD — which fellow cruisers say he wore religiously — was found floating near the beach, ashore of the wreck, leaves his friends hopeful that he may have gotten ashore safely and is, perhaps, trying to hike to safety through the rough, largely uninhabited terrain. Alternately, the fact that the engineless, 8-ft rowing/sailing dinghy has not been found has given cruisers and French authorities hope that Landers may be aboard it, trying to sail or row to safety. A more troubling observation is that one of the sloop's lifelines is broken, which could possibly indicate that the singlehander may have fallen overboard.
Scuba divers, French Naval pilots, cruisers and local fishermen are continuing their search today, in coordination with both the French and U.S. Coast Guard. Landers, who spent many years based at Puerto Escondido, Mexico, prior to his departure in late March, is a retired U.S. Army officer with eight children, one of whom is currently serving in Iraq. According to fellow singlehander Erik Dix, Landers' best friend within the fleet, "Bill is very competent to survive on the terrain; water and fruit are available, and the climate is warm."
Receive emails when 'Lectronic Latitude is updated.
SUBSCRIBE