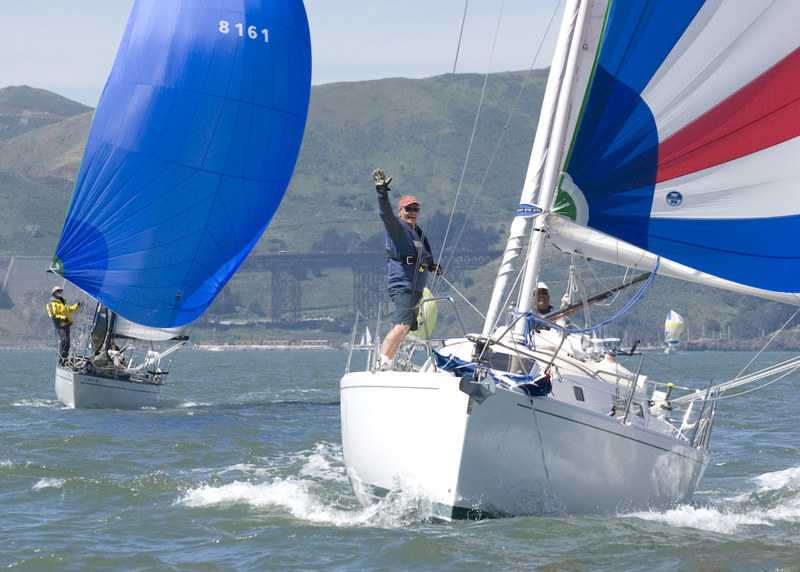 If Saturday's Corinthian Race (formerly known as the In the Bay Race) was any indication, the Singlehanded Sailing Society is really on a roll this year. Nearly a hundred boats — about 30 more than normal — in multihull, singlehanded, and doublehanded divisions made it to the start for this year's edition of the 18-mile race around the Bay that starts off the Corinthian YC race deck, leaves Little Harding to port, Blossom to starboard, Blackaller to starboard, and Southampton Shoal to port before heading back up to Little Harding for a starboard rounding and back to the barn. Those who showed up were greeted with dueling breezes that made for plenty of passing opportunities — in either direction; they were treated with an archetypal springtime challenge.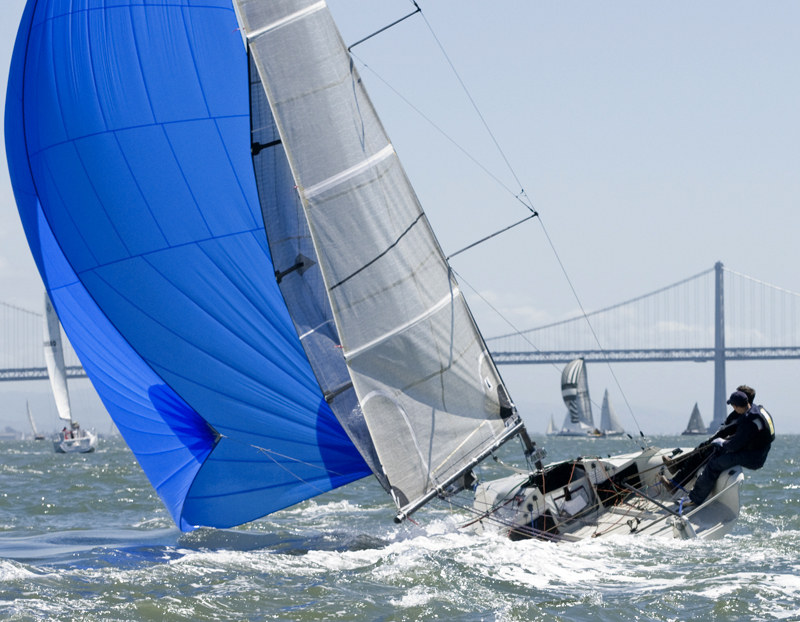 "The westerly and northerly were fighting each other all day," said Gordie Nash, whose modernized Santana 27 Arcadia is the provisional winner of Doublehanded PHRF 104-155. "We passed the same boats multiple times. When we were sailing up Raccoon Strait on the way back up to Little Harding, the boats on the Angel Island side were reaching on port tack, and the boats on the Marin side were reaching on starboard."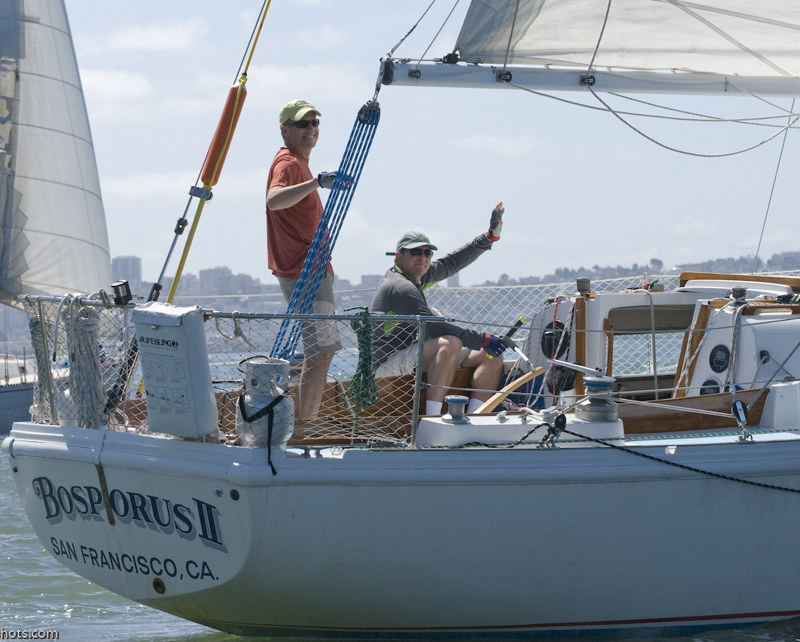 We say 'provisional' winner, because the final results aren't yet complete. If you made it out sailing, make sure to have a look at the provisional results, and if you find any discrepancies, call (866)724-5777 or drop the society a note.
Receive emails when 'Lectronic Latitude is updated.
SUBSCRIBE