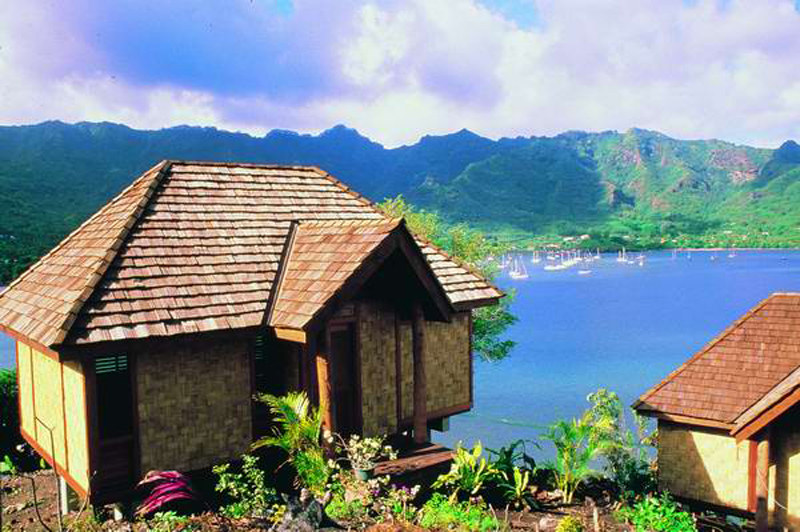 Whether you're a newcomer to offshore voyaging or a globetrotting ol' salt, the 3,000 miles between Mexico and the Marquesas is a long, long way. So the prospect of winning a free hotel night in a swank Marquesan resort definitely got the attention of the Pacific Puddle Jumpers who attended our recent kick-off party at the Vallarta YC, at Nuevo Vallarta's Paradise Village Resort.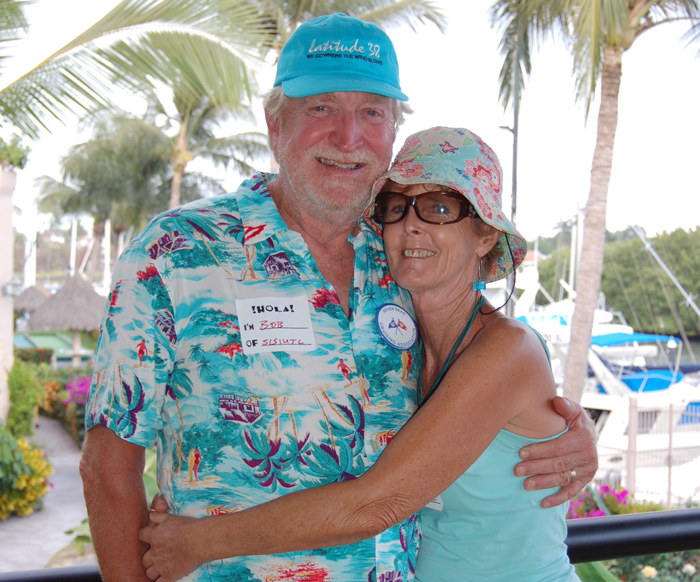 Thanks to Latitude's associates in Tahiti who work closely with Tahiti Tourisme, two lucky crews won hotel nights in luxurious Pearl Resorts with sweeping views of nearby anchorages and towering volcanic peaks. Veteran Puddle Jumper Bob Bechler of the Seattle-based Gulfstar 44 Sisiutl impressed his new Kiwi bride, Caryl St. Clair, by winning a night at Nuku Hiva's idyllic Keikahanui Pearl Lodge, while Roger and Bobbie Jo Curley, of the Ventura-based Morgan O/I 51 Hipnautical won a night at the Hanakee Pearl Lodge on Hiva Oa. No doubt both couples will be the envy of other arriving boats when they head off for a night of luxury. The one question that remains is whether Roger and Bobbie Jo's 9-year-old son Robin will get to tag along or allow his folks a romantic getaway while he catches up with other Puddle Jump kids — surprisingly there seem to be a lot of 'kid boats' heading west this season.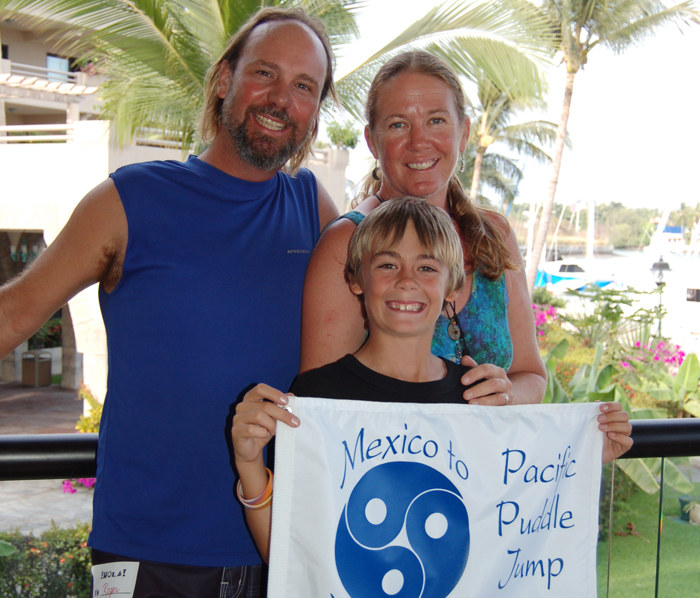 Latitude's warm relationship with Tahiti Tourisme has helped to facilitate a free three-day 'welcome-to-Tahiti' event, June 19-21, called the Tahiti-Moorea Sailing Rendezvous, which has the dual purpose of celebrating the fleet's successful crossing and showcasing traditional arts, music, sport and cuisine which are dear to Polynesian culture. Hopefully, many in this year's fleet will make an xtra effort to attend. Look for a complete report on this year's Pacific Puddle Jump fleet in the March issue of Latitude 38 magazine.
Receive emails when 'Lectronic Latitude is updated.
SUBSCRIBE