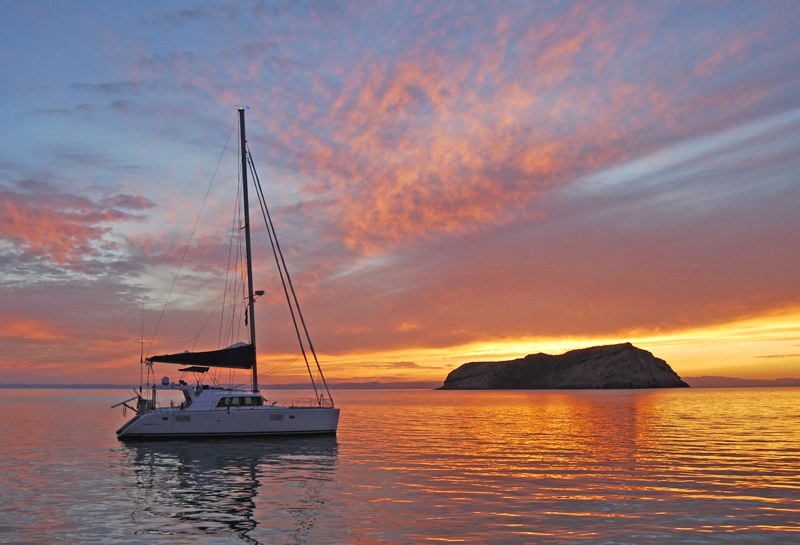 We've often written about the fabulous color of the sky in Mexico, and particularly in the Sea of Cortez. The accompanying photograph by Dietmar Petutschnig of the Las Vegas-based Lagoon 440 Carinthia gives you an idea of what we've been talking about. The shot was taken near Isla Partida in November of this year.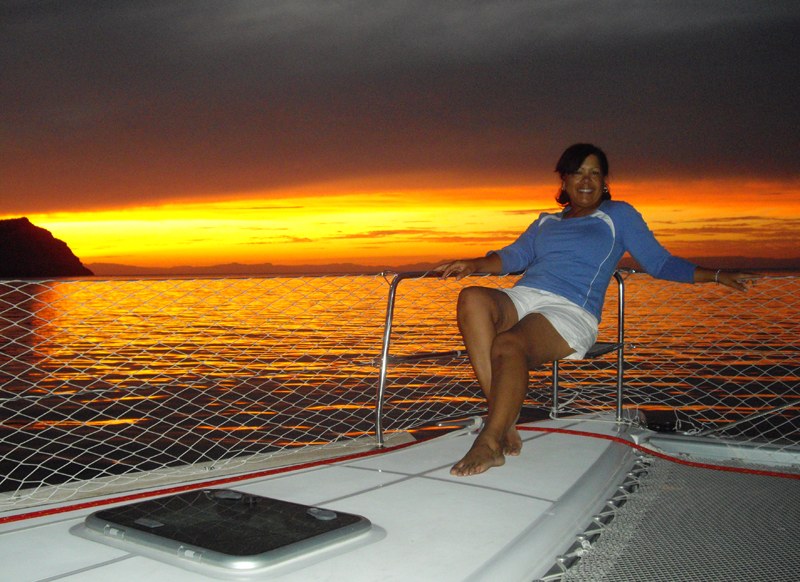 Dietmar and his lady, Suzanne Dubose, are pretty new to sailing, having started in '07 with lessons at J/World. After visiting Strictly Sail in Oakland last spring, Suzanne decided they were going to buy a cat, and a few months later they did. What's more, they signed up and did the last Ha-Ha.
How did they like it? Let's put it this way, Suzanne has given up her job at the prestigious Wharton School of Business at the University of Pennsylvania so she and Dietmar can continue sailing down to the Galapagos and across the Pacific. Her collegues were stunned that she would do such a thing in this economy. "Every day seems completely new when you're cruising," is her explanation.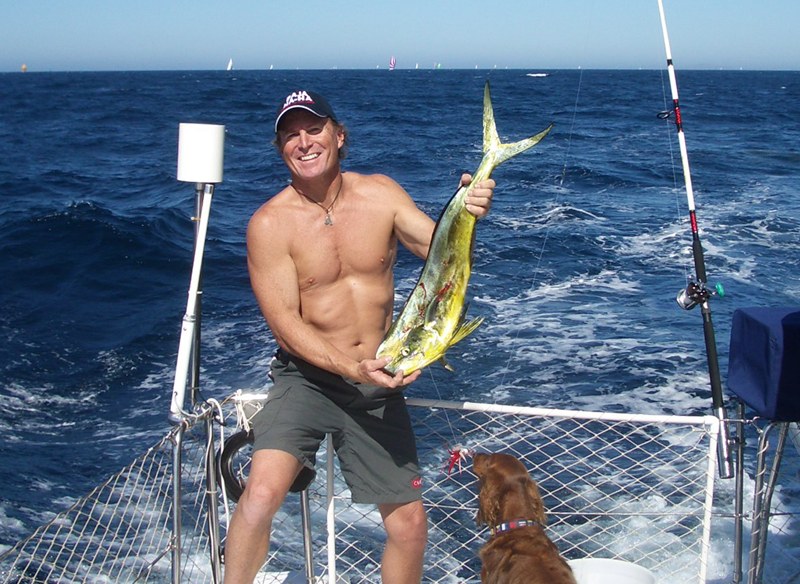 Dietmar, who is a successful software entrepreneur, and Suzanne have been accompanied since the start of the Ha-Ha by Kurt Roll, a veteran sailor from San Diego who, along with his wife, closed down their structure steel company a short time ago. Roll plans to accompany Dietmar and Suzanne on their trip across the Pacific.
We'll have more on this interesting couple in a future issue of Latitude.
Receive emails when 'Lectronic Latitude is updated.
SUBSCRIBE