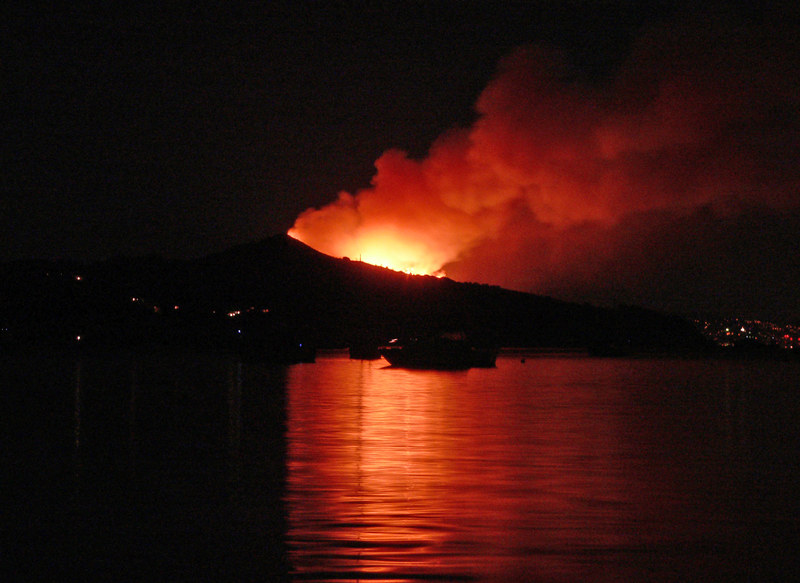 One of San Francisco Bay's most recognizable landmarks put on a spectacular — and heartbreaking — show last night. Around 9 p.m., a small brushfire was reported on Angel Island's Mt. Livermore. By 10:30 p.m., more than 100 acres were blazing on the south and east sides of the island, threatening historic buildings in Fort McDowell, as well as park personnel housing. All non-essential park personnel and 40 campers were evacuated last night.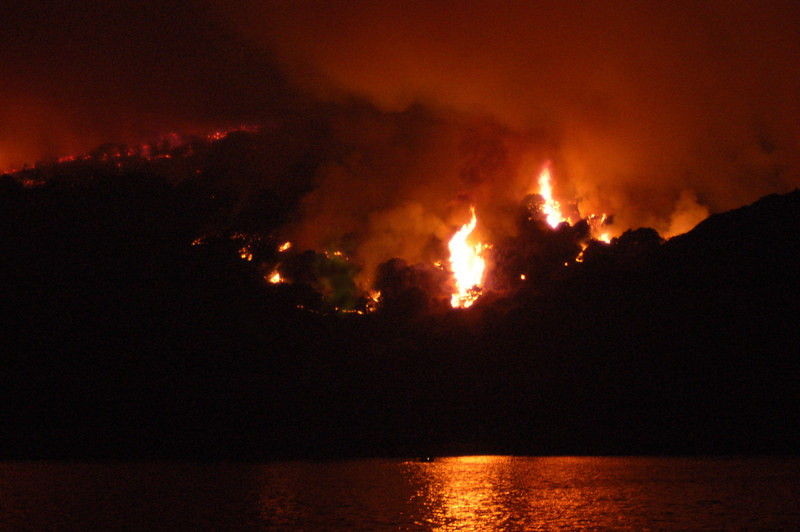 Firefighters were ferried to the island through the night and, as of 11 a.m., 383 people were working to contain the blaze which had engulfed 400 of the island's 740 acres. And they were succeeding, thanks in no small part to the miraculous lack of wind. Officials estimate that 75% of the fire has been contained, and they expect full containment by 5 p.m. No injuries have been reported.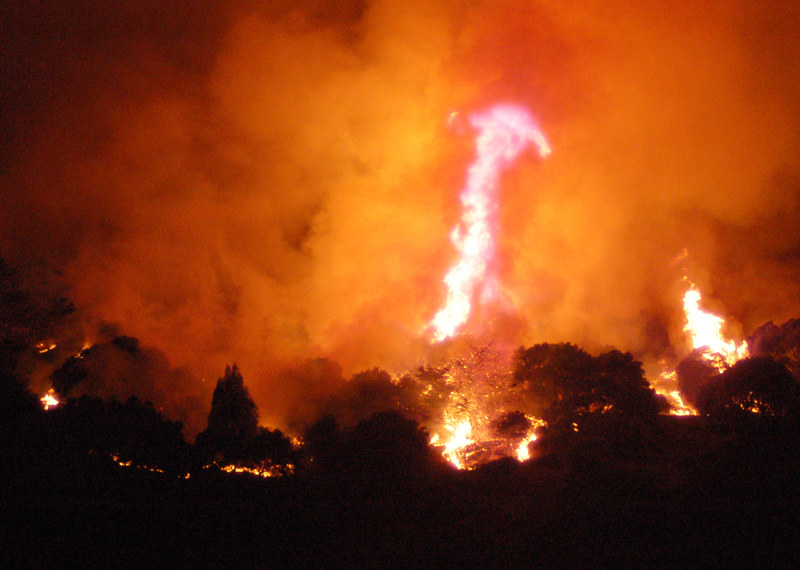 Firefighting efforts focused primarily on saving historic structures, not the least of which is the Immigration Station that the state spent millions restoring and is slated to re-open to the public early next year. The Marin County Fire Department believes no buildings have been damaged, though they are still threatened.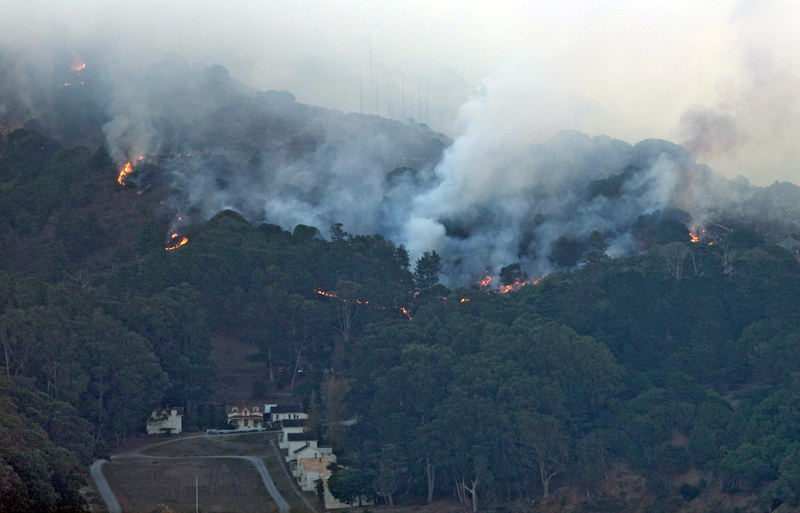 The Coast Guard has set up a 100-yard no-go zone around the island and all official vessels. If you just have to go check it out, do everyone a favor and stay well away from Ayala Cove as ferries are still running firefighters back and forth. The cause of the fire is under investigation.
Receive emails when 'Lectronic Latitude is updated.
SUBSCRIBE