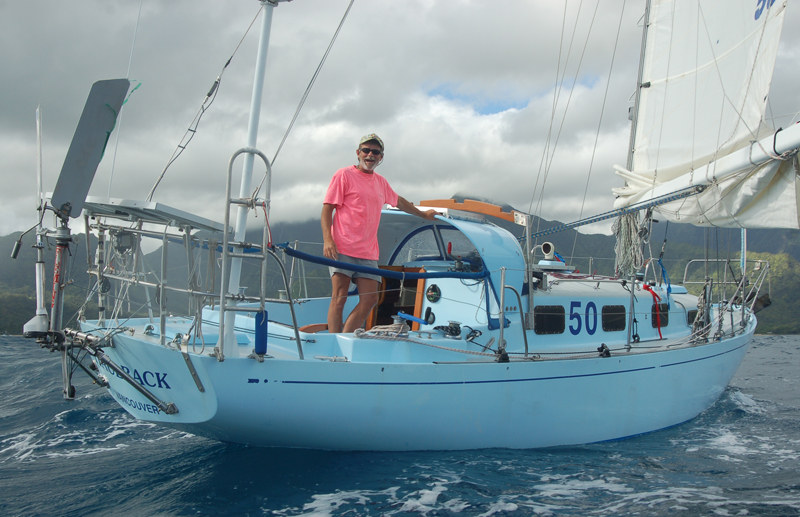 As of this morning, 13 of the 21 remaining boats in the 2008 Singlehanded TransPac have finished off beautiful Hanalei Bay, Kauai. The latest two were Dwight Odom's Na Na and Alan Hebert's Ankle Biter.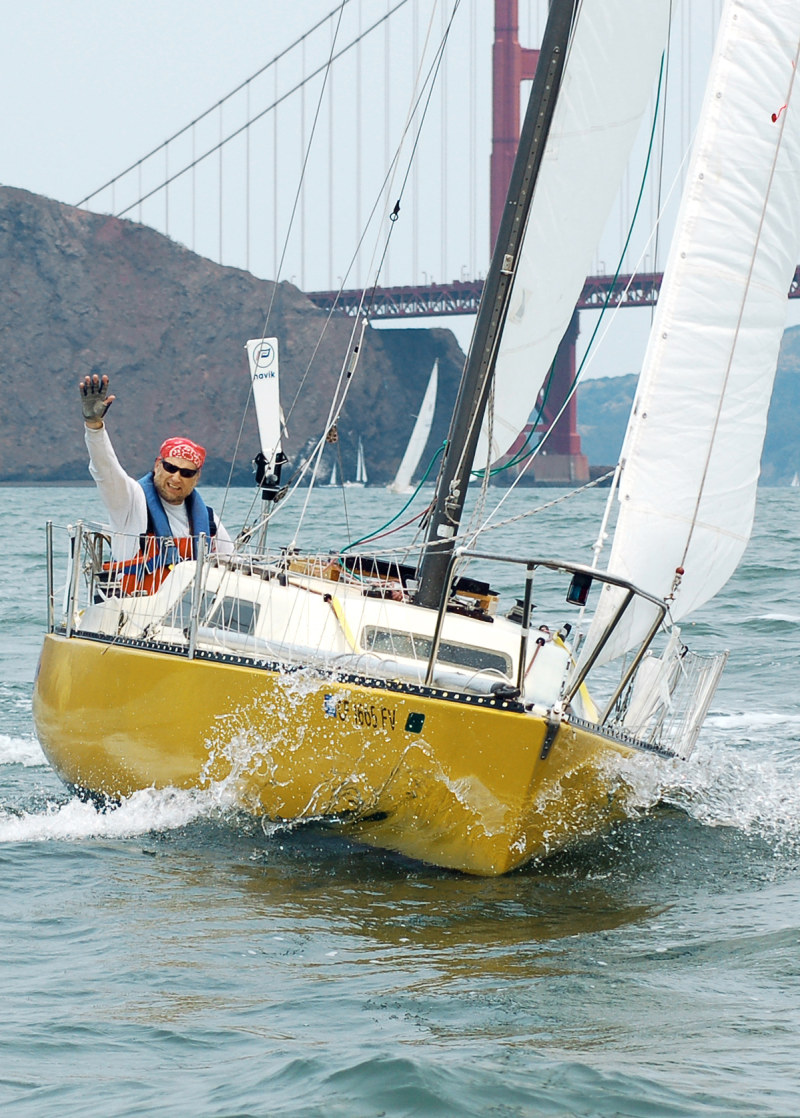 Twenty-two boats started the 16th running of this west coast classic race off Corinthian YC on July 12. One retired and returned to the Bay last weekend. Odom returned to the Bay twice to repair a faulty electrical charging system. The third departure was a charm — not only for his electron generating capabilities, but for the good breeze he got, which was painfully absent for the rest of the fleet the first few days. Dwight sails Na Na, a Saga 43, very well and crept past a half dozen of the slower boats on the way over. As one competitor pointed out, he also had the unique experience of passing the Farallones five times in one race.
A more serious problem befell Ruben Gabriel on the Pearson Electra Sparky when his mast came down 680 miles from the finish. As reported in Monday's 'Lectronic Latitude, Ruben recovered the spar and fashioned a quick jury rig. At last report, he had replaced that with a taller jury rig using the remains of the mast. He was once again underway, flying twin headsails, and making 3.5-5.5 knots with a hair over 500 miles to go.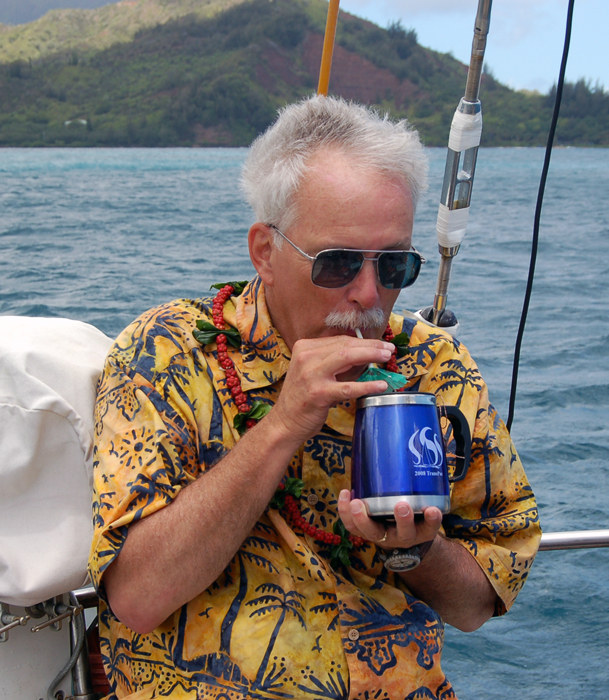 Until Ruben arrived, the most visually interesting finish occurred yesterday when Ken 'The General' Roper sailed in sporting the perfect storm of spinnaker wraps. It occurred about halfway across and involved the sheets, spinnaker sock . . . well, basically everything forward of the mast. When it was over, Ken — a 10-time veteran of this race — could no longer fly headsails. The good news was a bit more than half the spinnaker was still full and pulling. Between that 'chicken chute' and the main, the 31-ft Harrier actually made pretty good time.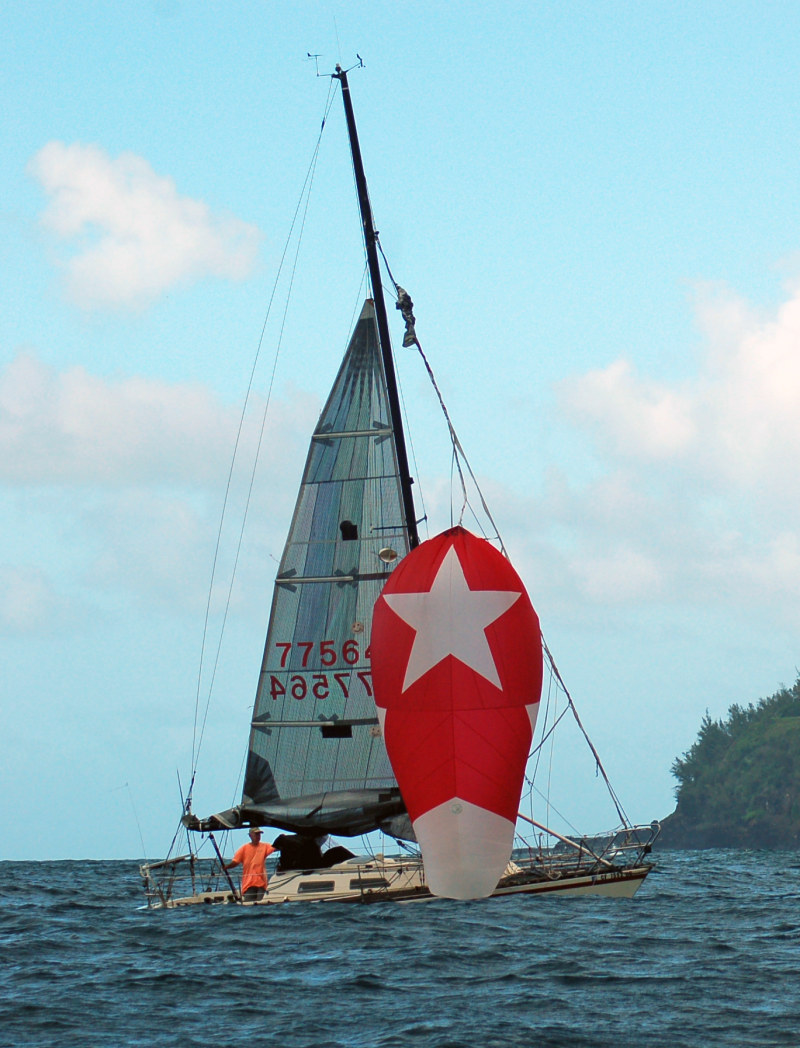 No official winners of the Solo TransPac will be announced until the race deadline on Saturday. For more on finish times, racer bios, log entries and other information, visit the sponsoring Singlehanded Sailing Society website at www.sfbaysss.org.
Receive emails when 'Lectronic Latitude is updated.
SUBSCRIBE