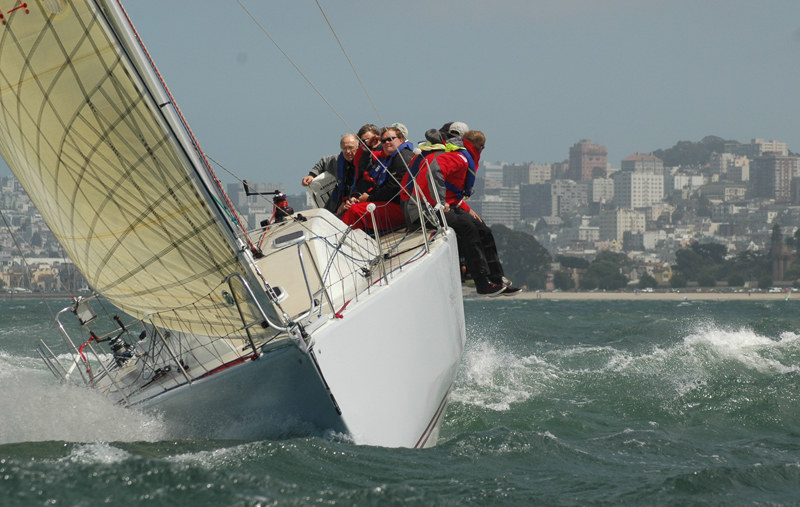 The southerly route is definitely in favor amongst the seven Pacific Cup divisions which have started to date. In Doublehanded 1, Joby Easton and Bill Huseby aboard the former's Cascade 36 Raindrop continue to leg out on the competition, having stretched to a lead of over a day and a half on corrected time, while staying pretty close to the rhumbline in the one division which actually has kept in touch with it. In Doublehanded 2, Mark Moore and Rowan Fennell on the Moore 24 Moore Havoc cling to a slim two hour margin over Andrew Hamilton and Sarah Deeds aboard another Moore 24, Bar-ba-loot.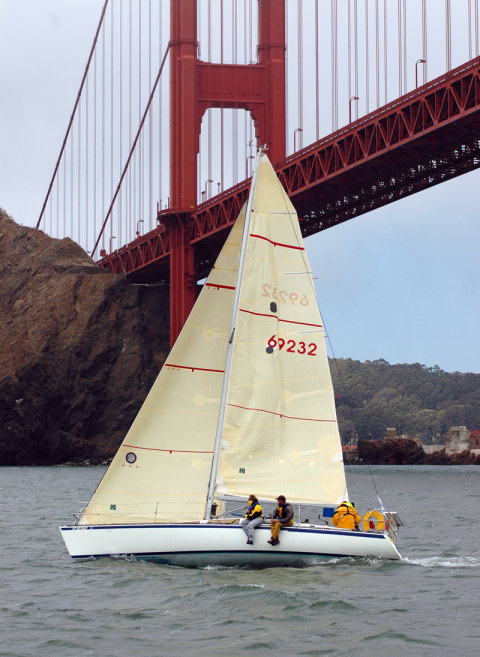 In Division A, the four Cal 40s own four of the top five spots, with Steve Waterloo's Shaman out in front. In Division B, John McCartney's Nordic 44 Music has jumped into a 30-minute lead over Chris Gibbs' Wyliecat 39 Checkered Past, which was leading as of our last report.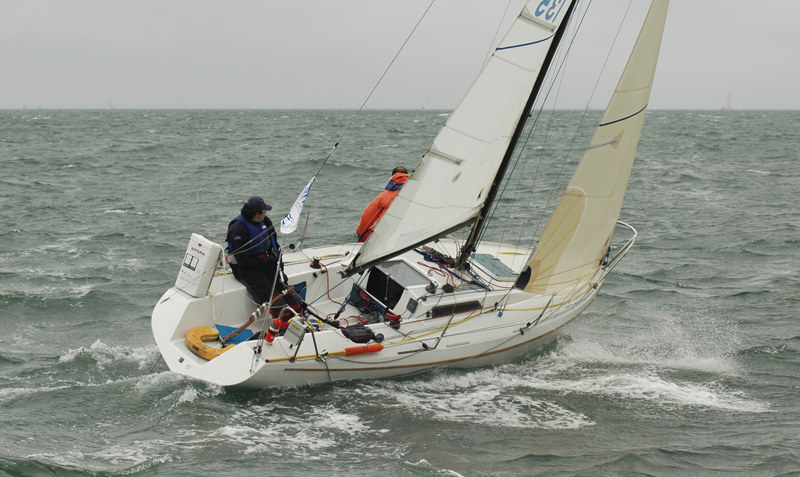 Dean Treadway's Farr 36 Sweet Okole is still rockin' it in Division C, but has slipped to fourth overall behind Dean Daniels' pimped-out Hobie 33 Sleeping Dragon. Dragon took the overall and division lead from Sean Mulvihill's J/120 Jamani, currently in third overall and the only boat north of the rhumbline — a staggering 120 miles north of the rest of the pack in their division.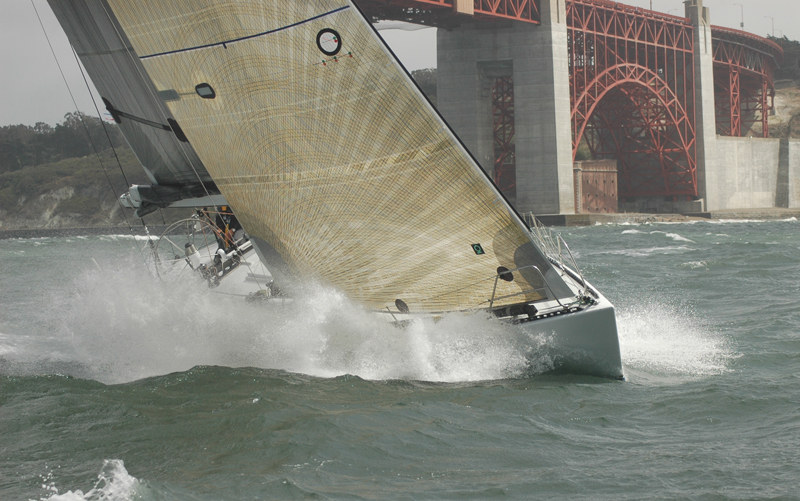 In Divison E, which started yesterday at 2:45 p.m., Jim Gregory's Schumacher 50 Morpheus has a five-hour lead over Paul Cayard's Hula Girl on corrected time, as well as the second spot overall as this division makes a hard dive south, reporting high speeds on the satellite tracker in the process. Division F, which may or may not stand for "final" division, starts tomorrow at 3:50 p.m. off St. Francis YC, and will feature the highest percentage of bling fleetwide, so stop by to watch if you have a chance, and keep up on the race at www.pacificcup.org.
Receive emails when 'Lectronic Latitude is updated.
SUBSCRIBE